WATCH NOW






Every two
seconds, we gift
a book to a child.
HOW IT WORKS

You can never
get enough books
into the hands
of enough Children.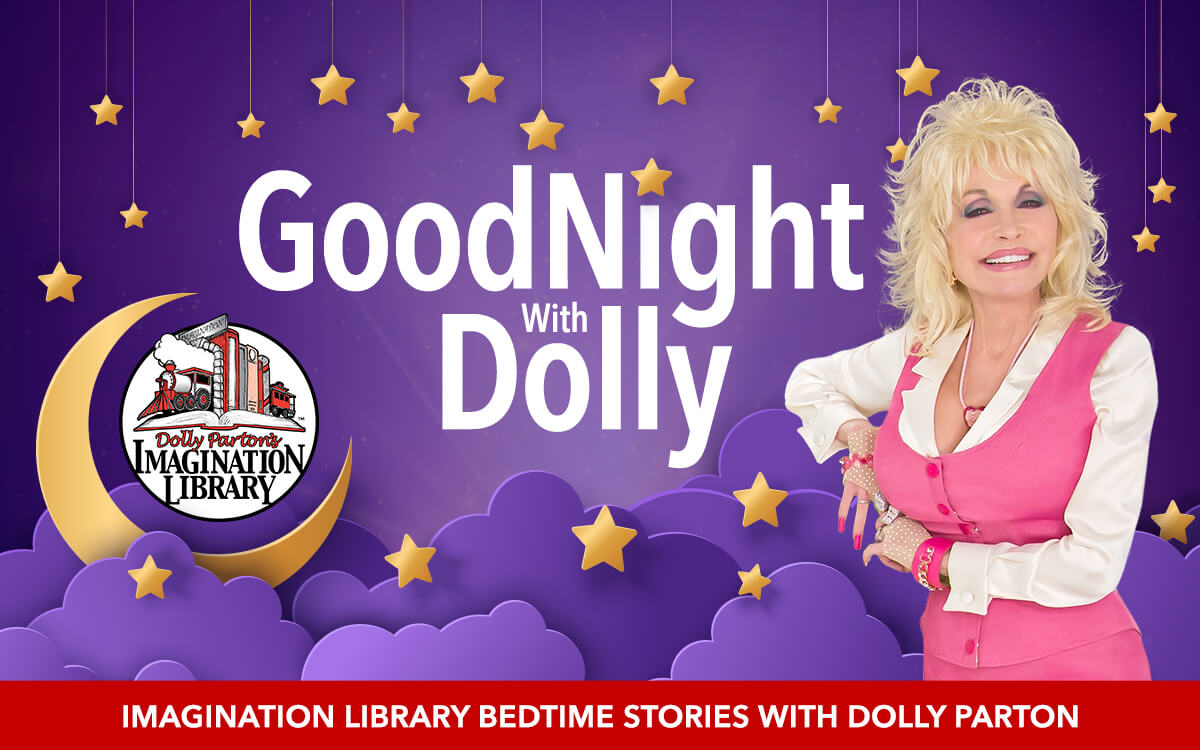 DOLLY PARTON'S IMAGINATION LIBRARY
Dolly Parton's Imagination Library is a book gifting program that gifts free books to children from birth to age five in participating communities within the United States, United Kingdom, Canada, Australia and Republic of Ireland.
Inspired by her father's inability to read and write Dolly started her Imagination Library in 1995 for the children within her home county. Today, her program spans five countries and gifts over 1 million free books each month to children around the world.
"When I was growing up in the hills of East Tennessee, I knew my dreams would come true. I know there are children in your community with their own dreams. They dream of becoming a doctor or an inventor or a minister. Who knows, maybe there is a little girl whose dream is to be a writer and singer.

The seeds of these dreams are often found in books and the seeds you help plant in your community can grow across the world."
In 1995, Dolly Parton launched an exciting new effort, Dolly Parton's Imagination Library, to benefit the children of her home county in East Tennessee, USA. Dolly's vision was to foster a love of reading among her county's preschool children and their families by providing them with the gift of a specially selected book each month.
By mailing high quality, age-appropriate books directly to their homes, she wanted children to be excited about books and to feel the magic that books can create. Moreover, she could insure that every child would have books, regardless of their family's income
There is simply no limit on how far we can take this program and to what ends of the earth, but it is an absolute impossibility without your help. If your community or a community that you are aware of doesn't yet offer this proven early childhood literacy program, then we challenge you to Get Involved! It's actually quite easy to bring the Imagination Library to life in your community and we have an onslaught of available resources to help you Start A Program including a personal trainer which we like to call "Regional Director"! So come on, you can do it, follow this link to get a simple checklist of what you need to do to Get Onboard Dolly Parton's Imagination Library.