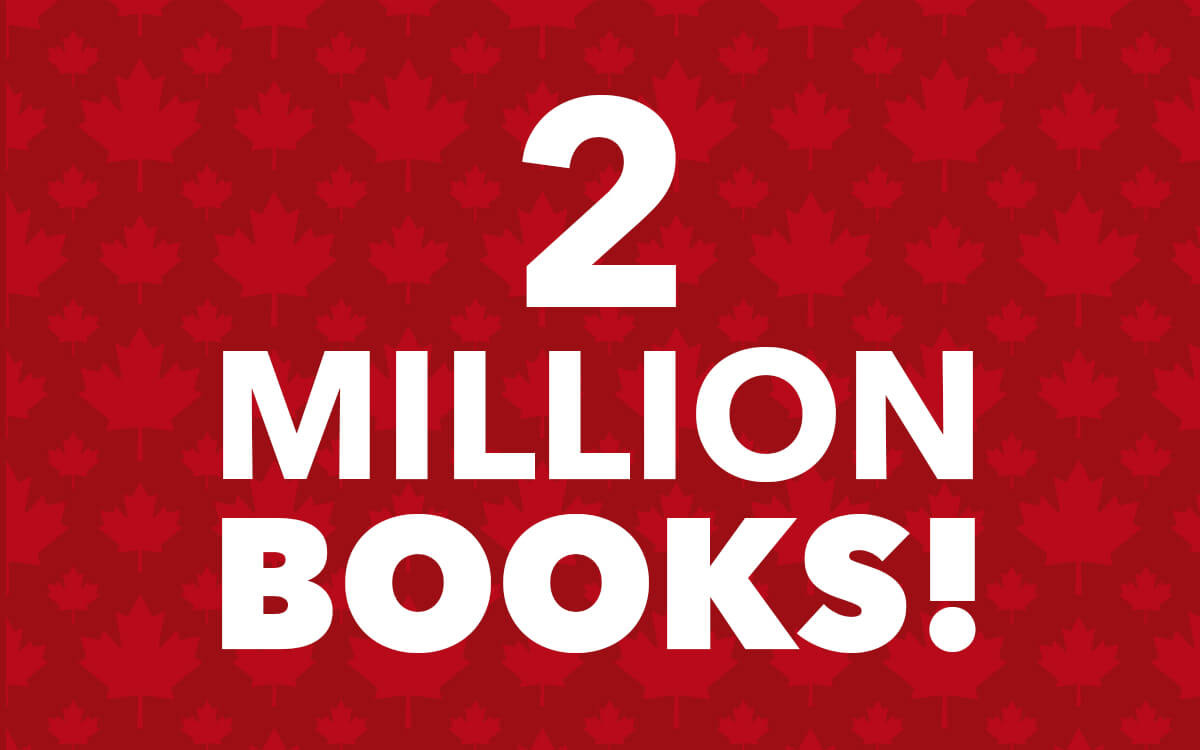 Congratulations, Canada!
Dolly Parton's Imagination Library

has gifted over 2 Million Books in Canada

The two millionth book was delivered in June directly to the home of a young Canadian child, thanks to a partnership between the international early book gifting program, olly Parton's Imagination Library, and over 300 Canadian non-profit local partners. The program has registered nearly 82,000 children to date.
"My Imagination Library team keeps dreaming big, and I'm so proud of what we've accomplished!" stated Dolly Parton, the founder of the program. "And best of all, we are just getting started. We want to inspire every child in Canada to love reading and to love learning."
Dolly Parton's Imagination Library fosters a love of reading among children age birth to five through the gift of a specially selected book, delivered directly to their home each month.
"What an incredible milestone," stated Jeanne Smitiuch, Regional Director for the Dollywood Foundation of Canada. "I am grateful to our community leaders and funding partners for recognizing how important it is to get books into the hands of our youngest children."
The Dollywood Foundation of Canada partners with over 300 local community non-profits to bring Dolly Parton's Imagination Library to communities and neighborhoods throughout Canada. We thank our community partners and look forward to sending more books!
The program is offered free of charge to families. Check Availability in your area and register a child for the Imagination Library, or find information to bring the program to your community and Start a New Program.