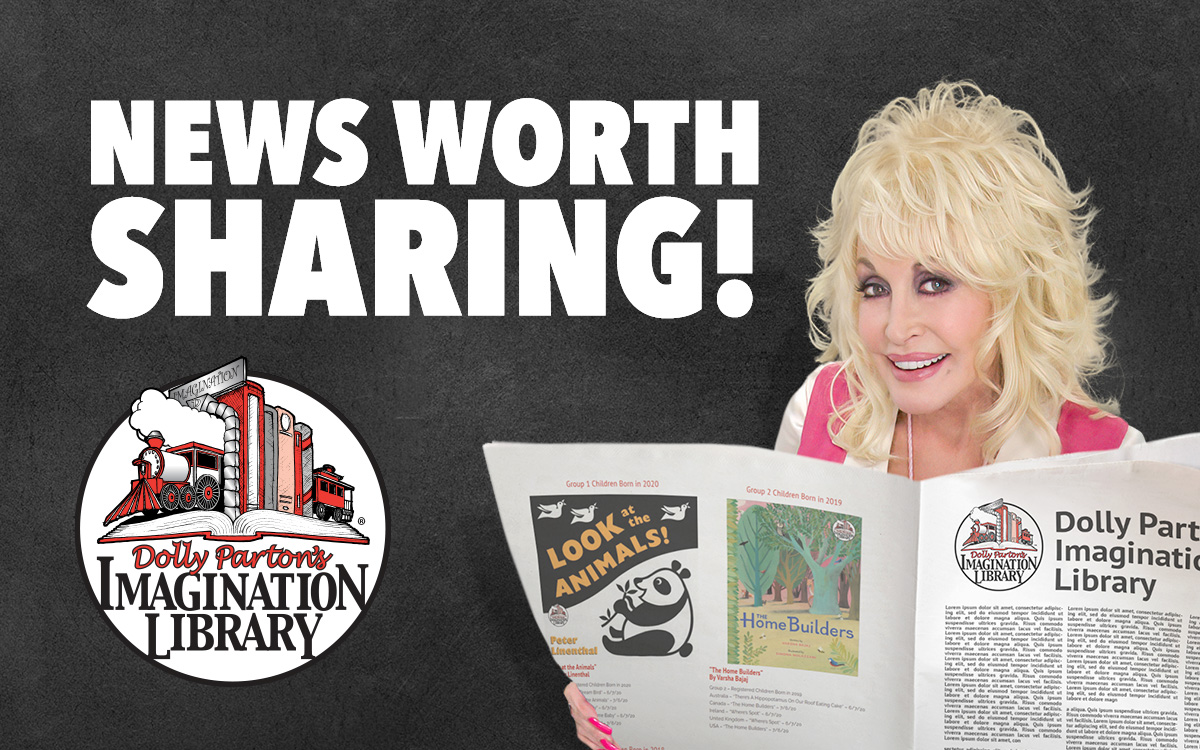 A record number of new registrations was set back in March of 2020 and projections show September will top it!
Dolly Parton's Imagination Library has seen steady growth since launching in 1995. The program has celebrated many milestones over the years including the 100th Millionth Book Dedication at the Library of Congress in 2018. Now the Imagination Library has already seen one record-breaking month in March and with totals already counted, that record will be broken again in September.
In March, new child registrations totaled 77,885. In September of 2020 (because the program runs one month ahead) new child registrations will exceed 78,000. Remember, these are new children registered into the program for a single month. To date, Dolly Parton's Imagination Library has gifted 141,840,454 free books to children around the world.
Special thanks to the program's local affiliates who are made up of dedicated individuals, many who volunteer their time, to help bring free books to the children in their communities.
If you are the parent or guardian of a child under 5 years old who is not yet registered, use the Check Availability tool below to see if the program is available in your area.
"Goodnight With Dolly"
Dolly Parton made good use of her time during the nationwide shutdown. She released a video series called "Goodnight with Dolly" featuring weekly readings of specially selected books from the program. Dolly welcomes the viewers and introduces the title, author and illustrator. Snuggled in bed with her Imagination Library book, Dolly shares stories that are just right for this moment in time. The series is a personal gift from Dolly to all families. Free of charge but not free from obligation as the message will be to pass on the love and keep hope alive because we are all "Together, You and I."
This exclusive video series is available free of charge online until August 31, 2020.