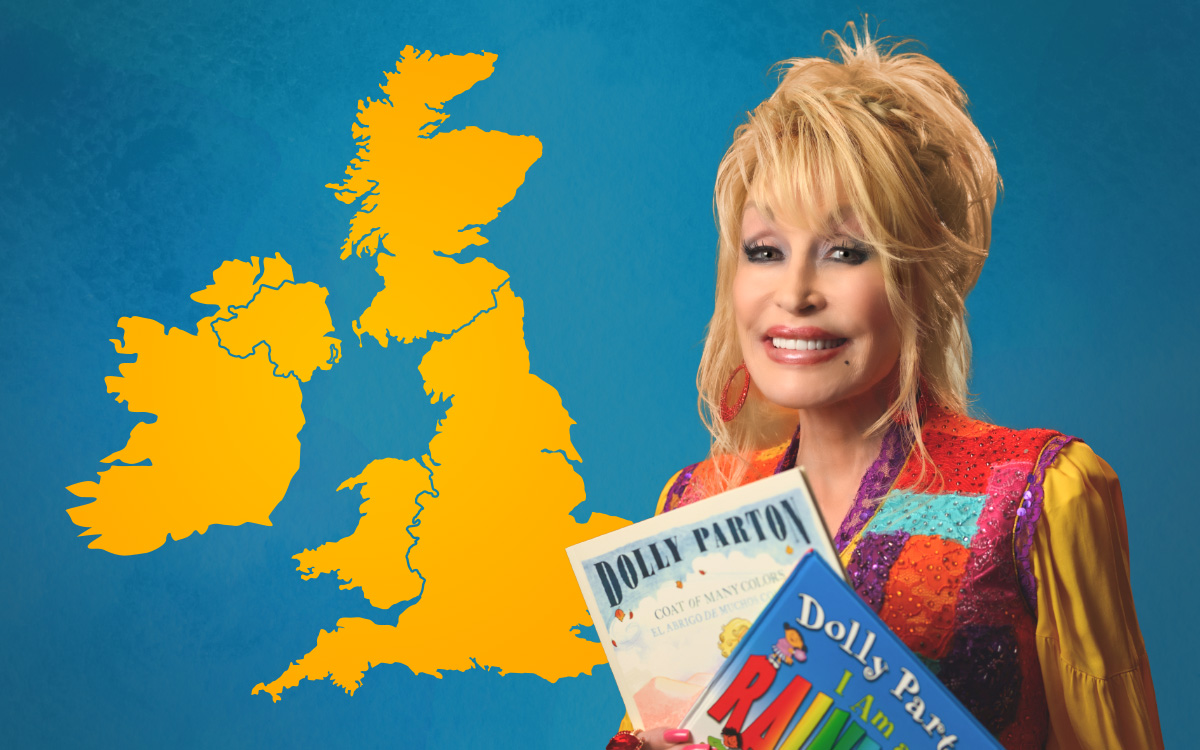 Launched in 1995, Dolly Parton's Imagination Library has become the leading international early childhood book-gifting programme and has created a library at home for millions of children.
In celebrating the value of libraries, we celebrate not only public buildings that house thousands of books everywhere around the world, but also the positive impact of a child's home library that helps celebrate the magic of reading. Motivated by her father's inability to read or write, Dolly Parton's Imagination Library is dedicated to inspiring a love of reading and learning by gifting books, free of charge to families, through funding shared by Dolly's charity, The Dollywood Foundation, and local community partnerships. Through an exclusive partnership with Penguin Random House, the quality of the books is assured, and costs are kept to a minimum, making the programme accessible to more children.
In 2018, the Imagination Library achieved a staggering milestone of 100 million books gifted since inception, and two short years later it surpassed 150 million books. As of October 2022, the Imagination Library gifts over 2 million specially selected, high quality, age-appropriate books each month to registered children from birth to age five in the USA, Canada, UK, Australia, and the Republic of Ireland.
Some may ask if gifting books to children has a negative impact on the use of public libraries? We know the answer to that is an overwhelming "no"! On the contrary, the Imagination Library is supported by staff in early years' settings and local libraries. Parents and caregivers are encouraged to bring their children to the local libraries to take part in story time sessions and activities that are focused on the Imagination Library books. They are also encouraged to choose from the huge range of age-appropriate books in the library that are not part of Dolly Parton's Imagination Library. Evidence shows that public library membership and use has increased in areas where the Imagination Library is established. In a recent survey of families receiving Imagination Library books, 46% use the public library more than they did before, and we frequently receive feedback from families who have discovered public libraries through the Imagination Library.
Research Shows the Benefits of Imagination Library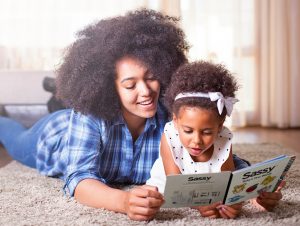 We know that reading is the key for lifelong learning and the single most important activity for building knowledge required for eventual success in school,work, and life in general. Brain science provides evidence that reading to children from birth positively influences the developing brain when it is most sensitive to nurturing experiences – another reason creating that early library at home is so beneficial to a child's development.
We also know that parents and caregivers are the first and most influential teachers for their child and that reading at home requires books. Dolly Parton's Imagination Library, delivered in partnership with Penguin Random House, is focused solely on inspiring a love of reading and learning in children by delivering books to the child's home. The impact of the programme has been widely researched and results suggest that having established home reading routines brings increased stability, emotional well-being, and improved family atmosphere. Reading as a family strengthens relationships and enhances the home learning environment.
Over the last 25 years, The Dollywood Foundation and its UK Community Partners have undertaken a wide range of evaluations, studies, and data collection on the impact of the Imagination Library. Parents consistently tell us they read with their child more often after registering with the Imagination Library (88% of parents surveyed), and the Imagination Library recipients are around 30% more likely to read daily than parents and children outside of the programme. Parents often tell us that their children are excited about receiving their books and reading as a family!
"Reading gives us someplace to go when we have to stay home. Having the Imagination Library has given us the opportunity to explore new books that we wouldn't initially gravitate towards. A little bit of personalised magic post that has become a highlight for my children" — Renfrewshire parent
Our studies also show that increased reading within the home better prepares children enrolled in the programme for school. Children receiving Imagination Library books are more likely to reach the required standards at the end of Early Years Foundation Stage, and one English local authority reports that there has been a 22% increase in children achieving a Good Level of Development since 2013. We know that the Imagination Library and its fostering of love for learning has a beneficial impact both within and outside of the home.
For over 25 years, Dolly Parton's Imagination Library, together with Penguin Random House, have demonstrated the power and impact of the simple gift of a monthly book in the mail, helping children and families build home libraries and inspiring a love of reading.
New to the
 Imagination Library?
You can check availability in your area to register a child, sign up to receive a notification when the Imagination Library becomes available to you or learn more about how to Start A Program in your area.