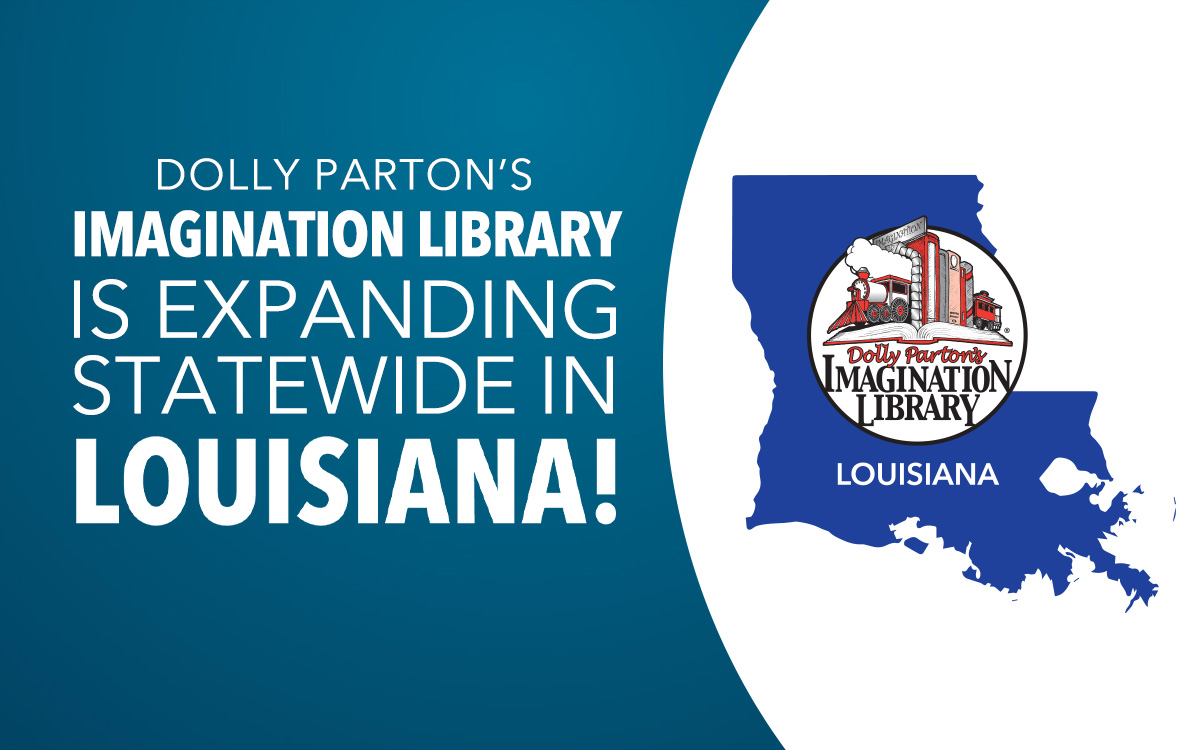 Louisiana announces goal to make books available to all children ages 0 -5 in every parish!
Gov. John Bel Edwards joins Dolly Parton, the faculty and students of Crestworth Early Learning Center, East Baton Rouge Parish Superintendent Sito Narcisse, and local leaders to announce the statewide expansion of Dolly Parton's Imagination Library. The program's mission is to inspire a love of reading by providing universal access to free, high-quality and age-appropriate books each month for children ages 0 to 5 years old throughout Louisiana.
Inspired by her father's inability to read or write, Dolly started her Imagination Library in 1995 for the children within her home county. Today, her program spans five countries and gifts over 2.5 million free books each month to children, regardless of the family's income.
"I'm so excited to share that Louisiana is kicking off their statewide expansion, and I want to personally thank the Governor and First Lady Edwards for leading the way of bringing Dolly Parton's Imagination Library to Louisiana," says Dolly.
Goals for Expansion
Currently Louisiana has 32 programs covering portions of 30 parishes in Louisiana. Nearly 19,000 eligible children in the state are currently receiving free books through these existing programs. The goal of the statewide expansion is to make books available to children ages 0-5 in every parish in Louisiana.
"There is no more important resource in Louisiana than our children and teaching them how to read as early as possible," said Gov. Edwards. "I'm thrilled to be launching Dolly Parton's Imagination Library statewide, and I want to encourage all those organizations that are eligible to join us and become local program partners. Together, we can ensure that every child in Louisiana has access to free, high-quality books."
Dolly Parton's Imagination Library of Louisiana will:
Focus on reaching more children and families in existing Imagination Library Programs in the state.
Support existing Local Program Partners in their efforts to grow and sustain.
Find community partners to start new Imagination Library programs in Louisiana. These Local Program Partners are the heart of the program. They promote the program online and at in-person events, fundraise, and enroll children who live within their region. A local program partner (affiliate) must be a 501c3 or other tax-exempt organization, like a school district. To learn more about becoming a community partner, contact Kahla Williams at

[email protected]

.
Register a Child
The program is free of charge to families and made possible through funding shared by Dolly and local community partners in the state. Check availability to enroll your child or sign up to be notified when a program comes to your community.