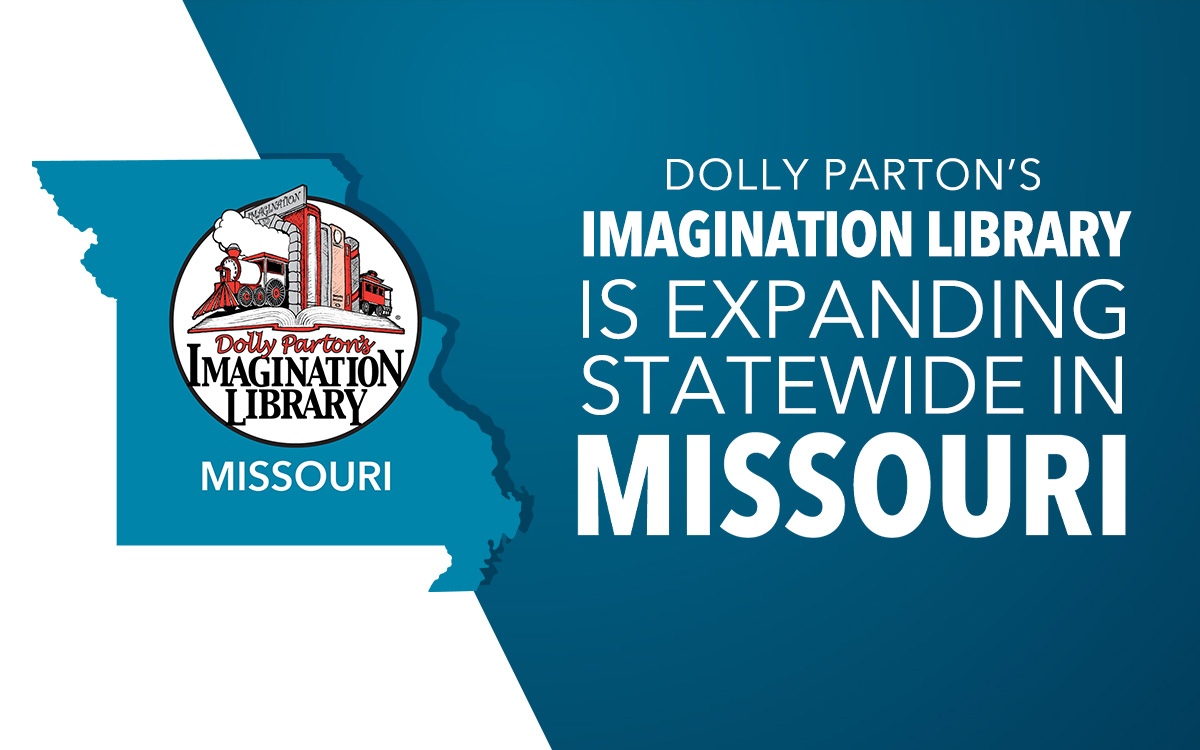 Dolly Parton's Imagination Library

is now available to all children under five in Missouri!

Governor Michael Parson joins Dolly Parton to announce the Missouri statewide expansion of her namesake Imagination Library book-gifting program. Dolly Parton's Imagination Library is dedicated to inspiring a love of reading by gifting books each month to registered children from birth to age five, free of charge to families through funding shared by local community partners. To receive these books, all parents or guardians need to do is register their children in the program. High-quality, age-appropriate books are then mailed each month to the name of the child enrolled.

Dolly Parton started the program in 1995 as a way to distribute books to the impoverished Tennessee county where she grew up. The state of Tennessee quickly adopted the program statewide. Since then, the nonprofit program has expanded into five countries.

Missouri is the latest state to commit to achieving statewide coverage, with Missouri's Department of Elementary and Secondary Education(DESE) announcing that 100% funding for books and mailing for every child will be made possible by legislation (Section 178.694 RSMo. and DESE FY2024 budget) for many years to come.
Goals for Expansion
With this statewide expansion, books will be made available free of charge to every child under the age five in every county in Missouri, regardless of the families' income. Prior to the expansion, Missouri's Imagination Library had 57 local program partners serving their communities. As of November 8, 2023, all 114 counties in Missouri will have an Imagination Library program.
The goal of Dolly Parton's Imagination Library of Missouri is for every child under age five to enroll and receive a monthly book. By providing books at no cost to families, The Imagination Library of Missouri increases childhood literacy rates, fosters a love of books, and promotes a culture of reading among all families in the state. Families in Missouri who are already registered with existing programs do not need to re-register, and they can rest assured that they will continue to receive books without any interruptions. Children enrolled in November 2023 can look forward to receiving their first book in January 2024.
Children whose parents enroll them in Dolly Parton's Imagination Library will receive one new book in the mail each month from birth until the child's fifth birthday, creating a personal library of as many as 60 books that can help form the foundation of a child's early reading experience.