Dolly Parton's Imagination Library

Kicks Off Province-Wide Expansion

Help Us Reach Every Child in Newfoundland and Labrador

The Imagination Library Newfoundland and Labrador is expanding, thanks to an anonymous donor that will cover most of the cost for our community partners. We need more community partners to enroll children, promote the program and early literacy to ensure that every child in every postal code is eligible to register to receive free books.
Read below to learn more and see how you can help!
Imagination Library

of Newfoundland and Labrador
Dolly Parton's Imagination Library is dedicated to inspiring a love of reading by gifting books free of charge to children through funding shared by Dolly Parton and local community partners in Canada.
The Imagination Library is a book-gifting program operated by Dolly Parton's charity, The Dollywood Foundation of Canada. It is a collection of high-quality, age-appropriate books for children aged from birth until the month they turn five. All children enrolled in the Imagination Library program receive a free book in the mail every month. The goal of the province-wide expansion is to inspire a love of reading by making books available to children ages 0-5 in every postal code in Newfoundland and Labrador, regardless of the family's income.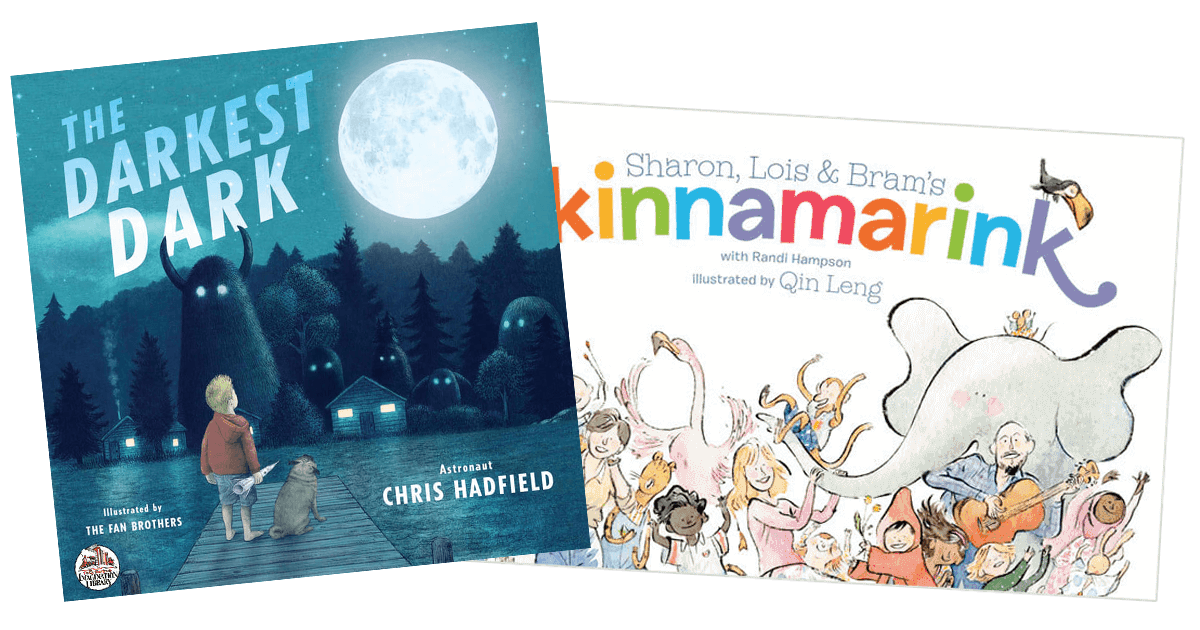 Building a foundation for learning is the most important gift we can provide our children! The Dollywood Foundation of Canada received a generous donation to expand Dolly Parton's Imagination Library program to all 0-5 children in Newfoundland and Labrador. The donor wishes to remain anonymous but intends these funds to help start new programs over the next three years. Enrolled children receive a new, high-quality, age-appropriate book in the mail, monthly from birth until the child's fifth birthday, at no cost to families.
Dolly Parton's Imagination Library, the flagship program of The Dollywood Foundation of Canada, was started by legendary singer, songwriter, businesswoman, and humanitarian, Dolly Parton. Inspired by her father's inability to read or write, began the program in 1995 with the aim of sharing a love of reading and learning with children of all backgrounds. Through Dolly Parton's Imagination Library, books are mailed to children from birth to age 5, free of charge, regardless of their family's income. Since inception, the program has gifted over 174 million books to children in five countries and currently mails over 1.9 million books every month.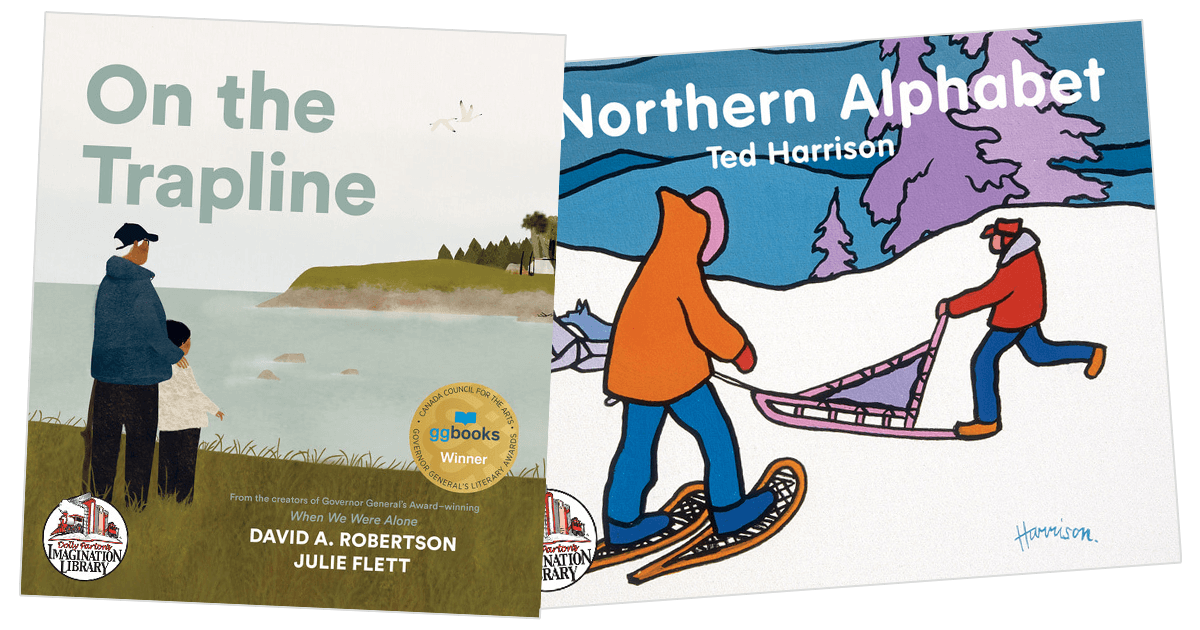 Nora Briggs, Executive Director:
"We are excited to expand the Imagination Library which will help us get books into the homes, hands and hearts of many more children across Newfoundland and Labrador."
Local community champions are needed to set up partnerships throughout Newfoundland and Labrador. Local partners are the heart of the program! They promote the program online and at in-person events, fundraise, and enroll children who live within their geographical area. Partner examples include businesses, school districts, service clubs, libraries, local foundations, etc.
A recent affiliate in Newfoundland in the New World Island/Twillingate area is off to a great start with more than 90% of eligible children registered. According to Carolyn Clarke, Community Champion, "Start-up was smooth and easy, and children have received their first book".
"We have had so many people reach out to us to start a program in Newfoundland and Labrador over the years," Jeanne Smitiuch, Regional Director, reported, "we are so thrilled to expand in such an impactful way".
Dolly Parton's Imagination Library currently sends books to around 35,000 children in Canada every month. We would love to make this fantastic program available to more children. Would you like to partner with us and start an Imagination Library in your community? Existing partners include local charities, community groups and businesses who all share our passion to get books into children's hands and hearts.
Partner with us to give the gift of books to more children in Newfoundland and Labrador!
Thank you so much for all you do to promote early literacy. "Book Day" is always an exciting day—the whole family joins in the celebration every month when we receive a new book in the mail. The time we spend together reading books is precious to us. The bond and love for literacy has become very important to our family.
-Kathy
Brantford, ON | Parent feedback, December 2021
Jeanne Smithiuch
Regional Director
Get your Community Involved!
The Books and Book Selection
All titles in the Imagination Library are published by Penguin Random House & Penguin Random House Canada, and carefully selected by a panel of experts in early childhood development and reading. Each title is allocated to a specific year group, ensuring the books are age appropriate. A child enrolled from birth will build their own home library of up to 60 books.
2022 Canadian Book Selection: 36 of the 60 titles are Canadian authors and or illustrators.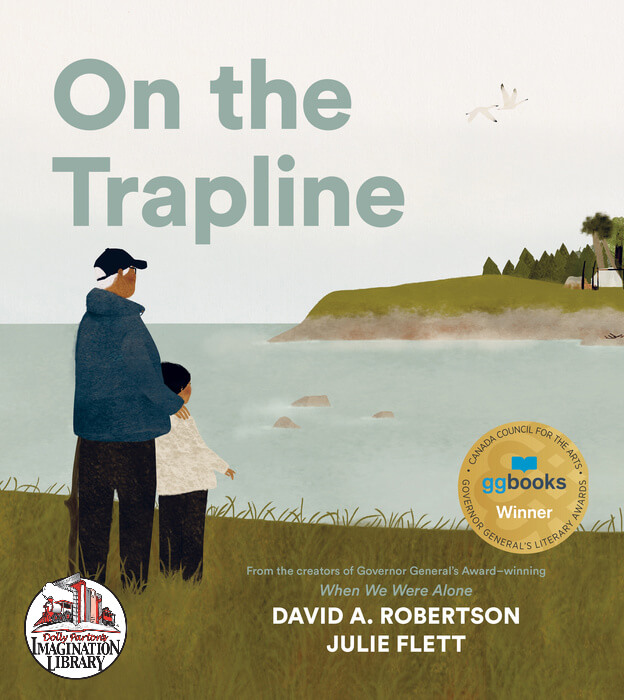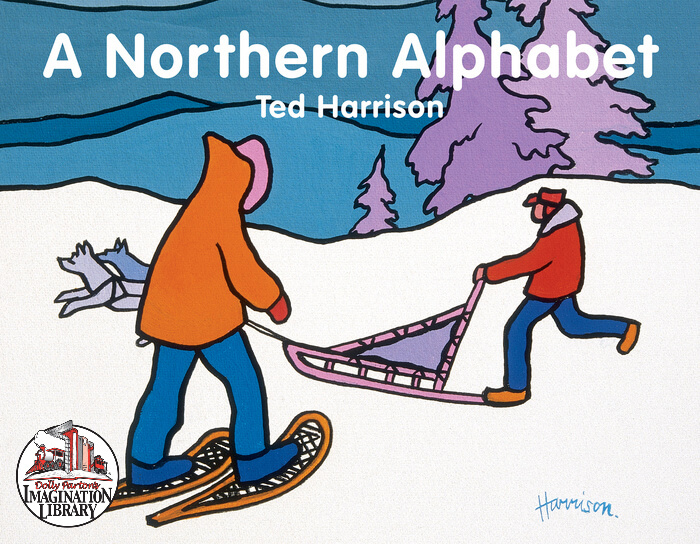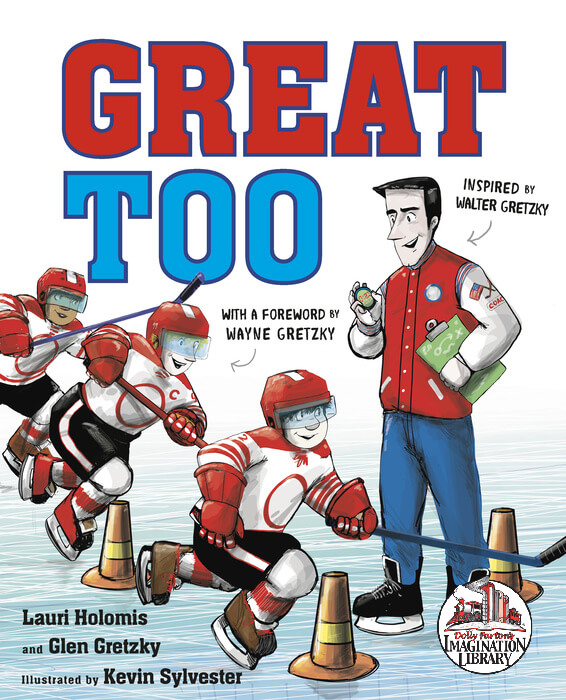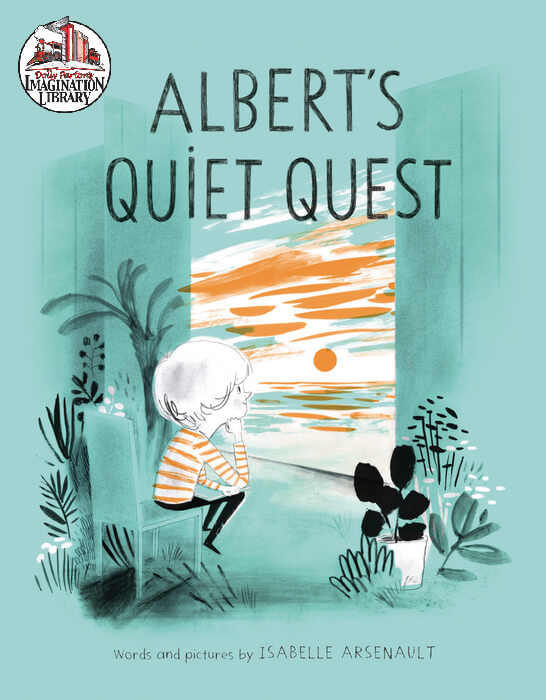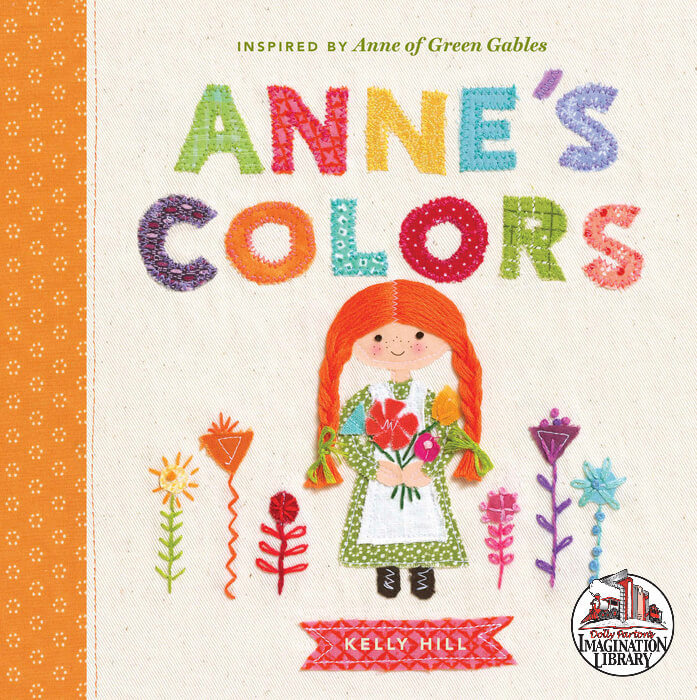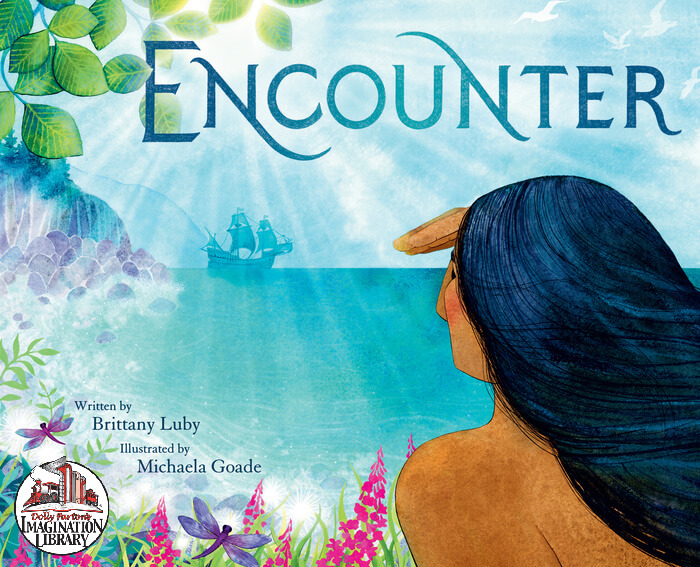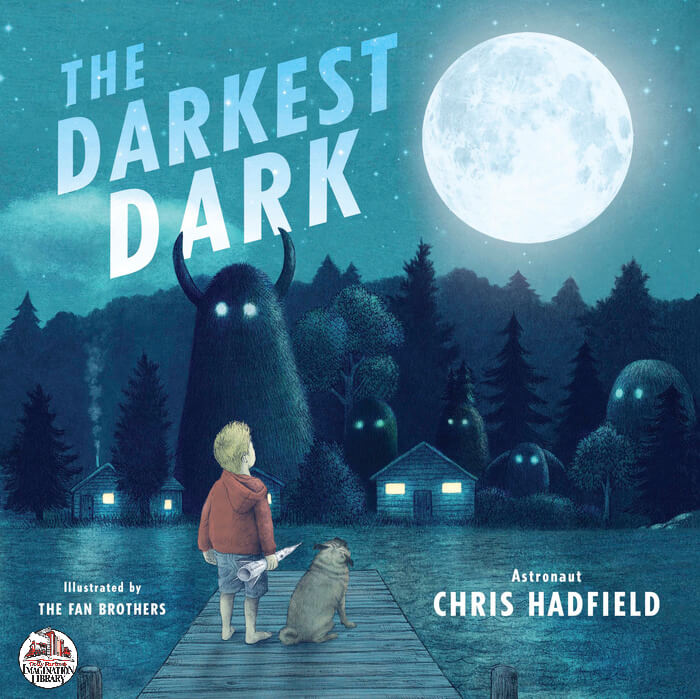 The Dollywood Foundation of Canada works with partners, or affiliates, who set up local programs. The affiliates are responsible for covering the cost of the books and postage as well as registering children.
STEP 1
---
Project the number of children under 5 in your area & secure funds.
STEP 2
---
Sign agreement and promote the program in your community. We support you as you plan and launch your program.
STEP 3
---
Parent/Caregiver signup. This can be online to maximize self-service and minimize administration.
STEP 4
---
A book is sent in the mail, addressed personally to each child, every month.
STEP 5
---
The organization is invoiced monthly and pays by cheque or E-transfer. Simple!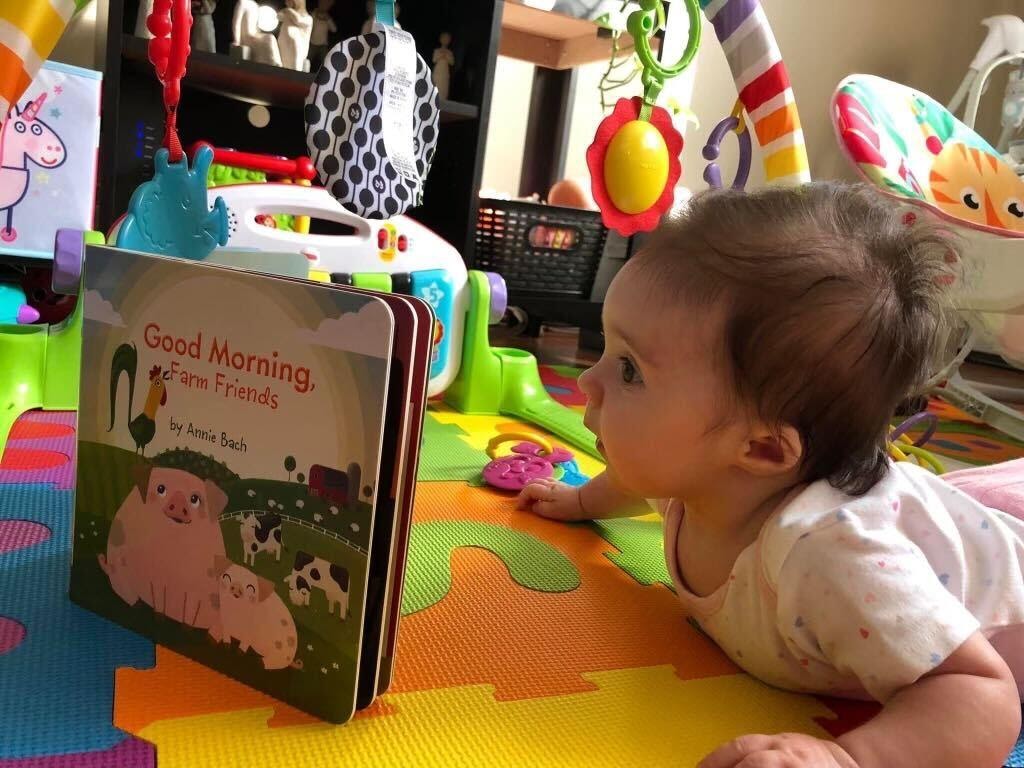 We work hard to ensure the books inspire children to love books and reading, and provide a rich variety of illustrations and styles. In our latest survey in 2020, 97% of parents or carers thought the books were age appropriate and 98% were pleased with the diversity of characters and themes within the books.
We know that supporting literacy development is key to giving children the best start in life, and having books in the home is directly related to early literacy development. Evaluations demonstrate that the regular gift of Imagination Library books encourages families to read more often, and to engage in longer and more discursive reading sessions.
We love this program. This is one of the best things we have been involved with. It's simple, easy and our kids look forward to receiving their "surprise" in the mail.
Receive a Free Book Every Month
Enroll your child in the
Imagination Library
and receive a
FREE
, age-appropriate book once per month. See if there is a program in your area and enroll your child today. Registration takes less than five minutes
By gifting children high-quality books starting at birth, all children have access to developmentally appropriate reading materials at no cost to the family and regardless of the family's income. Built on decades of research, the Imagination Library is rooted in the knowledge that having books at home fosters a love of books and helps children develop literacy skills early in life.
Thanks to a generous gift, the community cost is reduced to $11 per year. This $11 provides an Imagination Library book to a child each month for 1 year! This is a great way to play a part in making the future brighter for children and families in your community.

Your donation or sponsorship will put more books into the hands of children!