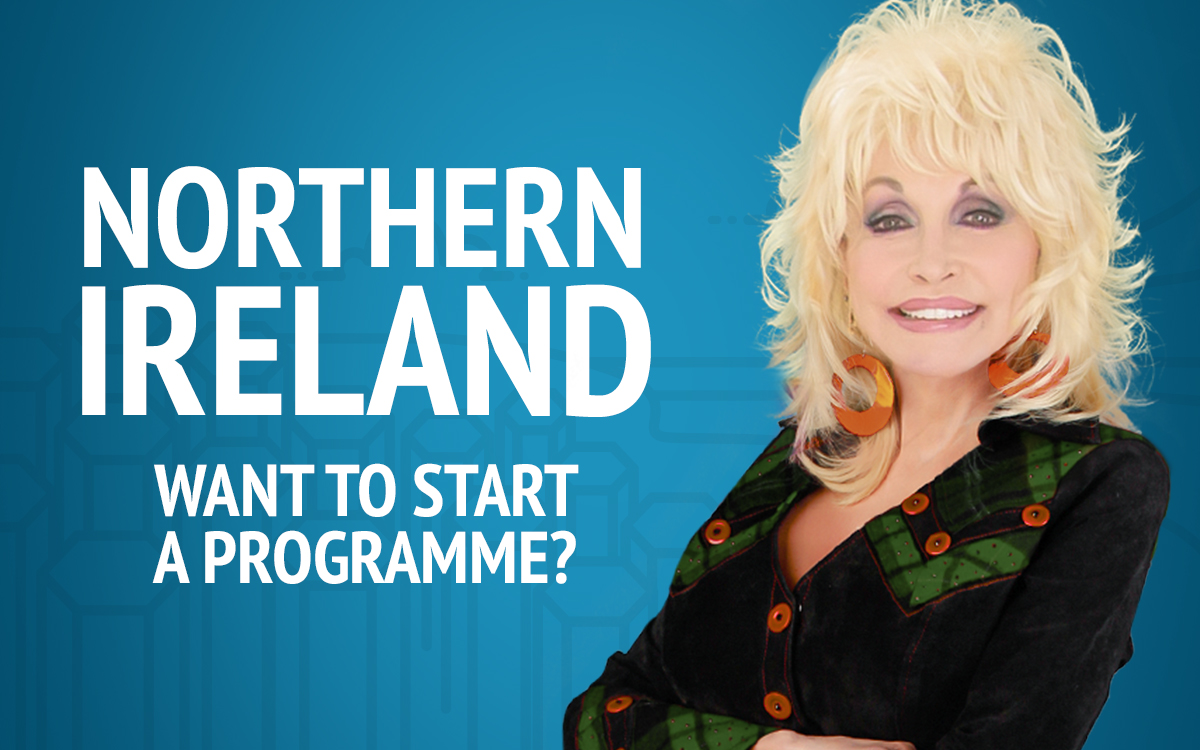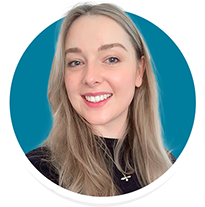 Meg Fletcher
Regional Director, UK
NORTHERN IRELAND, IT'S TIME TO READ!
Help us inspire a lifelong love of reading
For over 25 years, Dolly Parton's Imagination Library has inspired a lifelong love of reading by partnering with thousands of local organisations to deliver a free book every month to children from birth to age five.
Word about the Imagination Library is spreading in Northern Ireland, and we are receiving a stream of enquiries from families across the country wanting to access our award-winning programme. To meet this demand, we need your help.
The difference we can make
The act of sharing books with young children has a massive impact. Without question it helps children learn to read, speak, and communicate with confidence, but perhaps most importantly, sharing books builds stronger family bonds and attachment.
Recent findings from Caroline Zwierzchowska-Dod's PhD, 'Books, Babies and Bonding', showed that the 'bonding' impact of the Imagination Library came up in parental feedback more than twice as often as the learning and language benefits, showing the importance placed on quality time, and the opportunity for this prompted by fresh reading material each month.
The Imagination Library is jam packed with carefully chosen diverse books focused on quality pictures and stories that create joy. Selected by a team of early years and literacy experts through our rigorous selection process, these stories open new worlds for families to explore together.
Children registered with the Imagination Library
have longer reading sessions with their parents.
– Nottingham Trent University (2019)
90% of parents/carers agreed or strongly agreed that
the Imagination Library had encouraged enthusiasm
and love for reading at home.
–Renfrewshire Council
Interim Evaluation (2021)
Children in receipt of Imagination Library books for more than a year performed better in end of Reception year assessments (equivalent of Primary One) than their peers, when matched for demographic factors.
– Zwierzchowska-Dod (2022)
Supporting the
Big Bedtime Read
Just like the Big Bedtime Read, the Imagination Library focuses on sparking a love of reading in children at the earliest opportunity, by immersing them in a world of books and stories. By providing books directly into families' homes, we can reinforce the message that reading, even for 15 minutes a day, can have huge lasting impacts on a child's educational attainment and emotional wellbeing.
The combination of raising parents' awareness of the importance of reading, and equitable access to books via the Imagination Library makes for an easy, cost-effective method of ensuring that families not only feel empowered to use books as a tool for early learning and attachment, but that they have access to age-appropriate books, delivered directly to their child each month.
There's no better way to share a book than to cuddle up together to explore other worlds, share thoughts and emotions, communicating with each other in a really special way.
A's 1st book arrived during lockdown and was a little ray of light in a dark time when I felt very isolated. We have read the book, 'The Tale of Peter Rabbit', every night and I'm sure we both know it verbatim by now! We eagerly await next month's imagination adventure.
For further details on programme impact contact your regional director
Low Cost; High Quality
At just over £2 per child per month, or £26 per child per year, this is an extremely cost-effective programme. Every penny invested impacts directly on your community, with significant return on investment. The Dollywood Foundation UK covers administrative and operating costs for the programme, and without this subsidy, delivery of the programme would cost an estimated £133 per child per year.
Each Imagination Library programme is championed and operated by local people, making sure it complements existing local projects and services.
Partner with us to give the gift of books to more children in Northern Ireland!
Do you work in a community where this would complement your existing work, or are you looking for a low cost, high impact programme to reach thousands of local families? Let's chat about how you could work with us to deliver an Imagination Library for 20, 200, or 20,000 children!
If you'd like to start a programme, you'll be responsible for the local delivery of the Imagination Library, including registering children and fundraising approximately £26 per child per year with ongoing support from The Dollywood Foundation.
We'd also love to hear from you if you are interested in supporting our work with a donation or a formal partnership. Big or small, one off or regular giving, we can support your philanthropic goals by matching you with organisations who support children in Northern Ireland. This can be nationwide or focusing on a community of your choice.
We have worked with a diverse range of funders internationally and have gratefully received donations that have made a huge difference. We are happy to discuss how we can work together on exciting new projects no matter the scale.
My daughter loves to read and reads it back to me – I can't make a word of what she is saying most times, but she really tries! This means so much to me as I had a terrible fear of reading when I was young. I really believe this will help my daughter to never feel like that as she now loves to read.
How can you help?
To discuss how this might work for your community please complete our Start a Programme enquiry form or contact Meg for an informal chat.