Over 4,000 US lawmakers and legislative leaders were in attendance as Dolly Parton delivered the keynote address at the National Conference of State Legislatures 2019 Legislative Summit
At the National Conference of State Legislatures (NCSL) 2019 Legislative Summit, held August 5-8 in Nashville, TN, the Book Lady, Dolly Parton delivered the keynote speech. The annual bipartisan conference aims to provide states "support, ideas, connections and a strong voice on Capitol Hill," and Dolly took the stage to talk about literacy and her Imagination Library program. To date, the program has mailed over 100 million free books to children around the world.
It was during the Q&A segment with Tennessee Governor Bill Lee, that Dolly shared how her father's inability to read or write inspired her to launch the Imagination Library. The incredible program mails one free book each month to registered children from birth to age five in participating communities. It started in 1995 as a book gifting program in her hometown area of Sevier County, TN. Today, Dolly Parton's Imagination Library now spans five countries and mails over 1.4 million free books each month. And in 2019, Dolly dedicated the 100 millionth book to the Library of Congress in Washington, D.C.
Dolly Parton's Imagination Library relies on local partners to secure funding for the program. In 2004, the state of Tennessee became the first to pass legislation supporting a statewide rollout of the program. During their on-stage discussion, Gov. Lee emphasized the scientifically-proven benefits of reading to your child, while Dolly encouraged all of the legislative leaders in attendance to adopt the Imagination Library as a statewide program so that "all children in our country will have access to books." Dolly said,
 "We'd like all the states to go statewide with it. It's not just for poor kids, but for all kids, for every child who signs up."
Dolly received a $25,000 check for her Dollywood Foundation, which funds the Imagination Library presented by Lt. Gov. Randy McNally and House Speaker-select Cameron Sexton both representing the Tennessee General Assembly.
Dolly left all of the conference attendees with a message of inspiration, encouraging them all to follow their dreams, to respect and love all of God's children and to take any opportunity to work together. She concluded her appearance with a touching performance of "Coat of Many Colors" and brought the entire audience to their feet with an inspiring rendition of "Try," a song she wrote to celebrate her Imagination Library.
Pictured Above: David Dotson (CEO, Dollywood Foundation), Dolly Parton, Nora Briggs (Executive Director, North America, Dollywood Foundation), Jeff Conyers (President, Dollywood Foundation)
Photo Credit: Kayla Schoen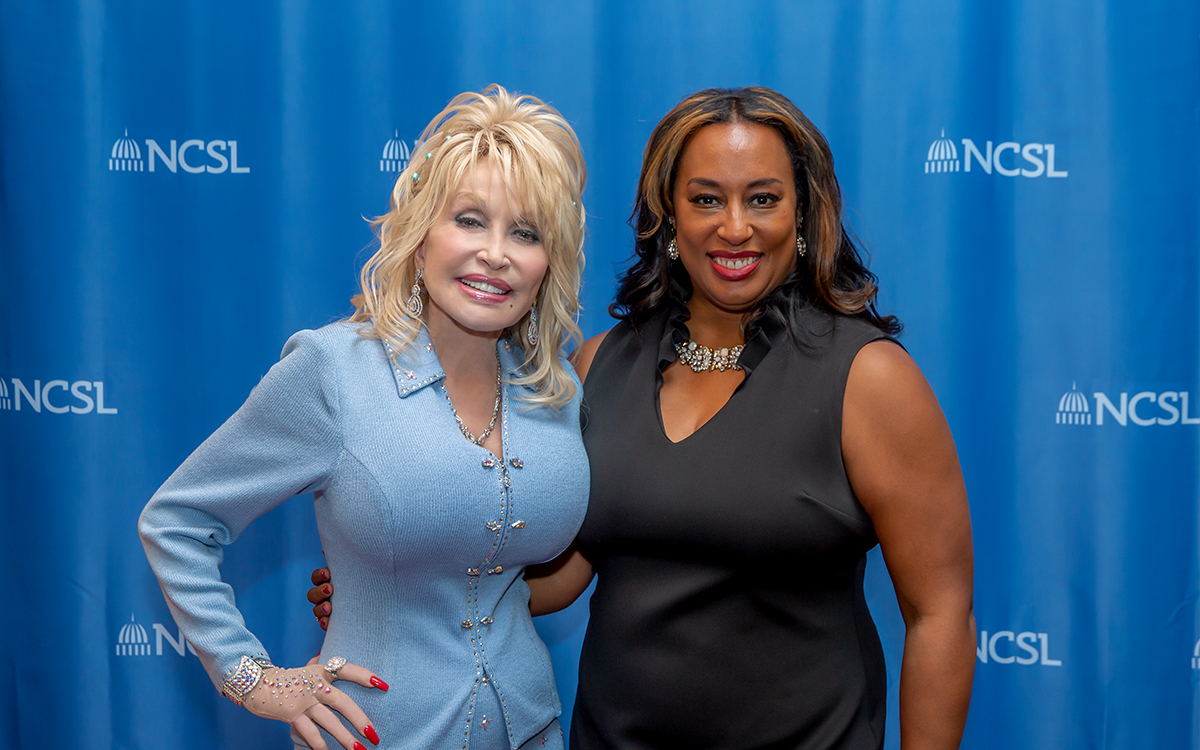 Dolly Parton, Toi Hutchinson (Illinois, Legislator)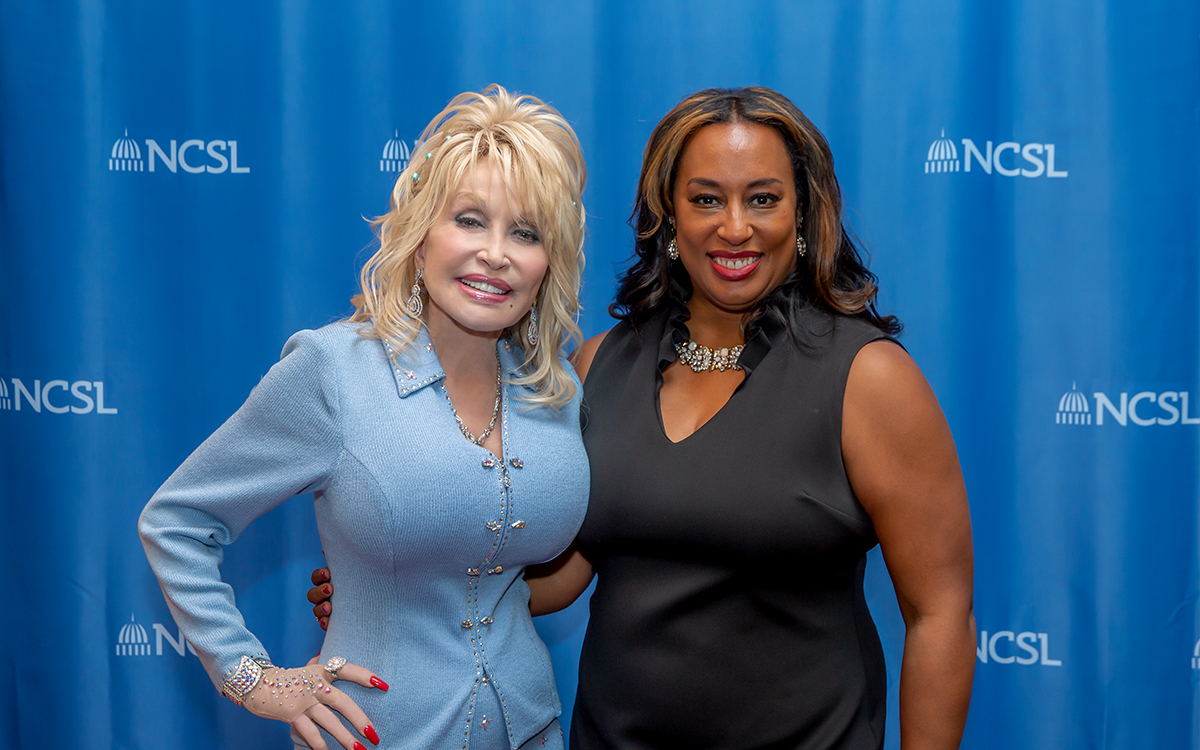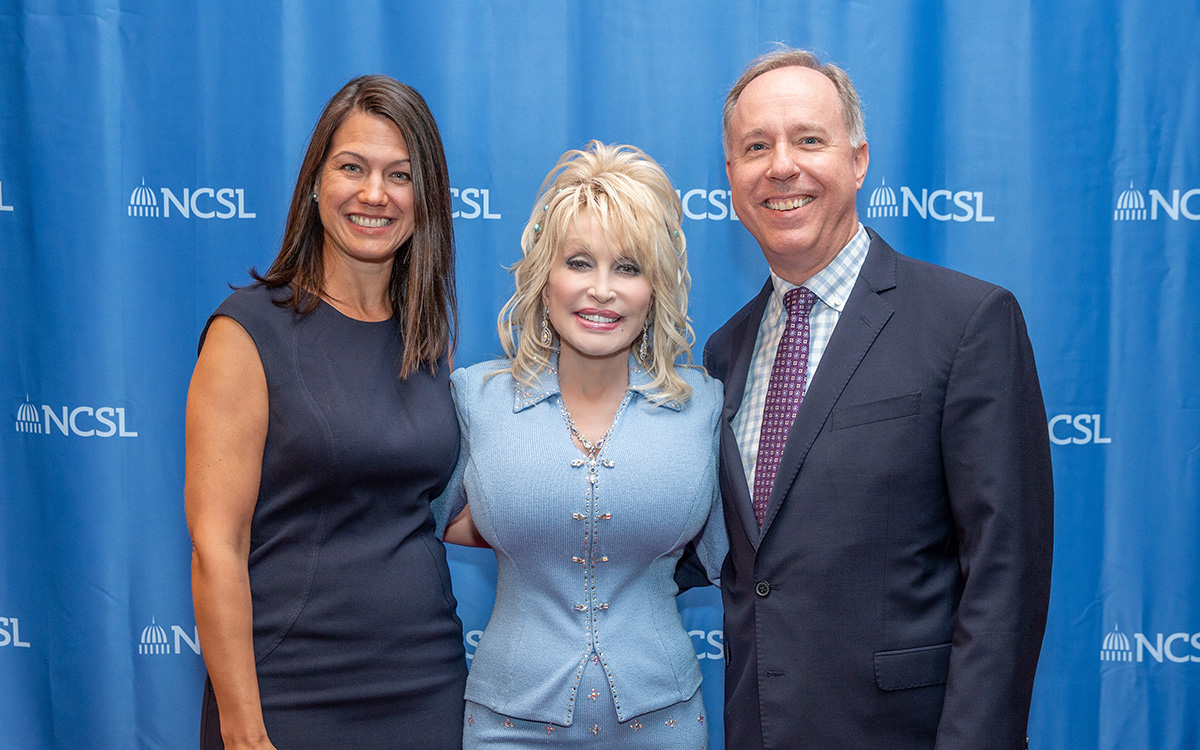 Michelle Vos, Dolly Parton, Robin Vos (Wisconsin, Legislator)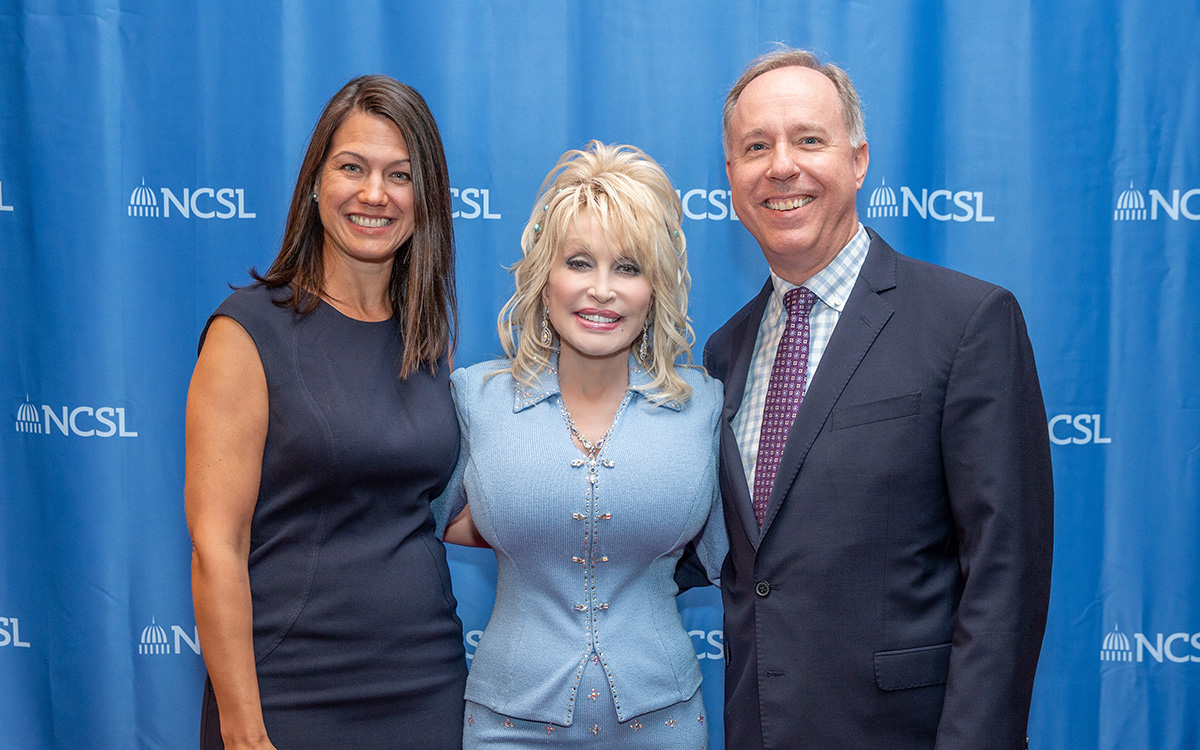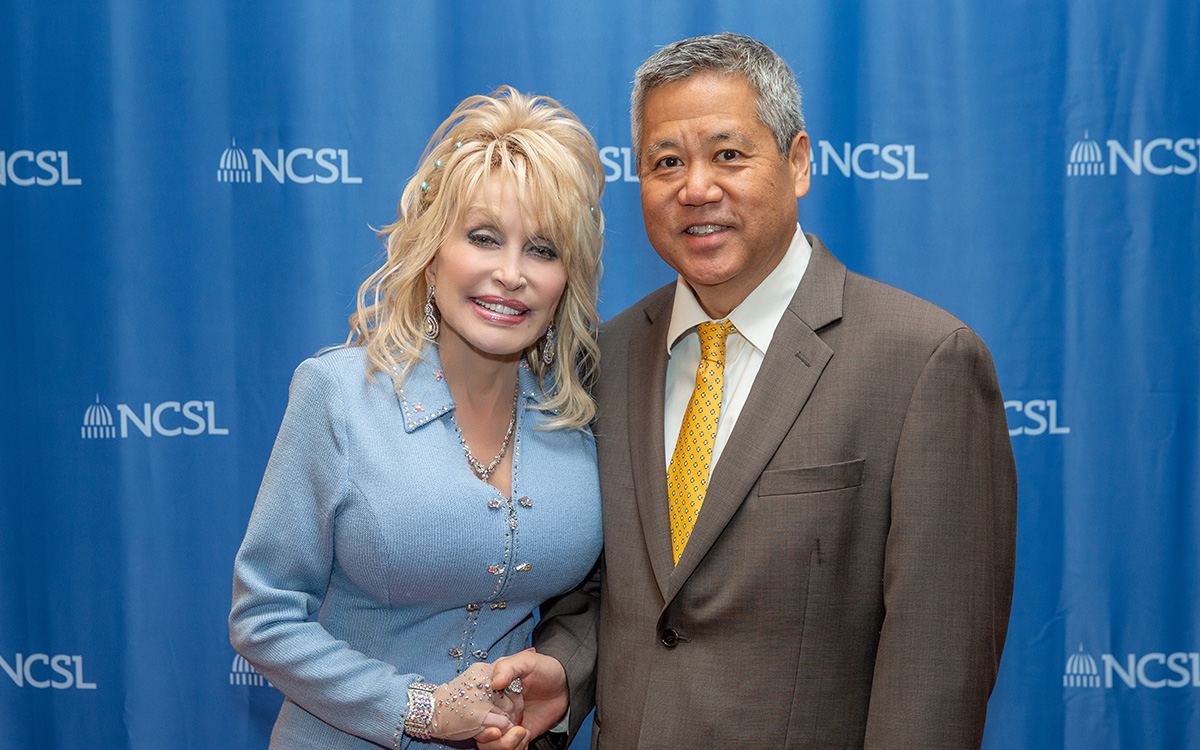 Dolly Parton, Scott Saiki (Hawaii, Legislator)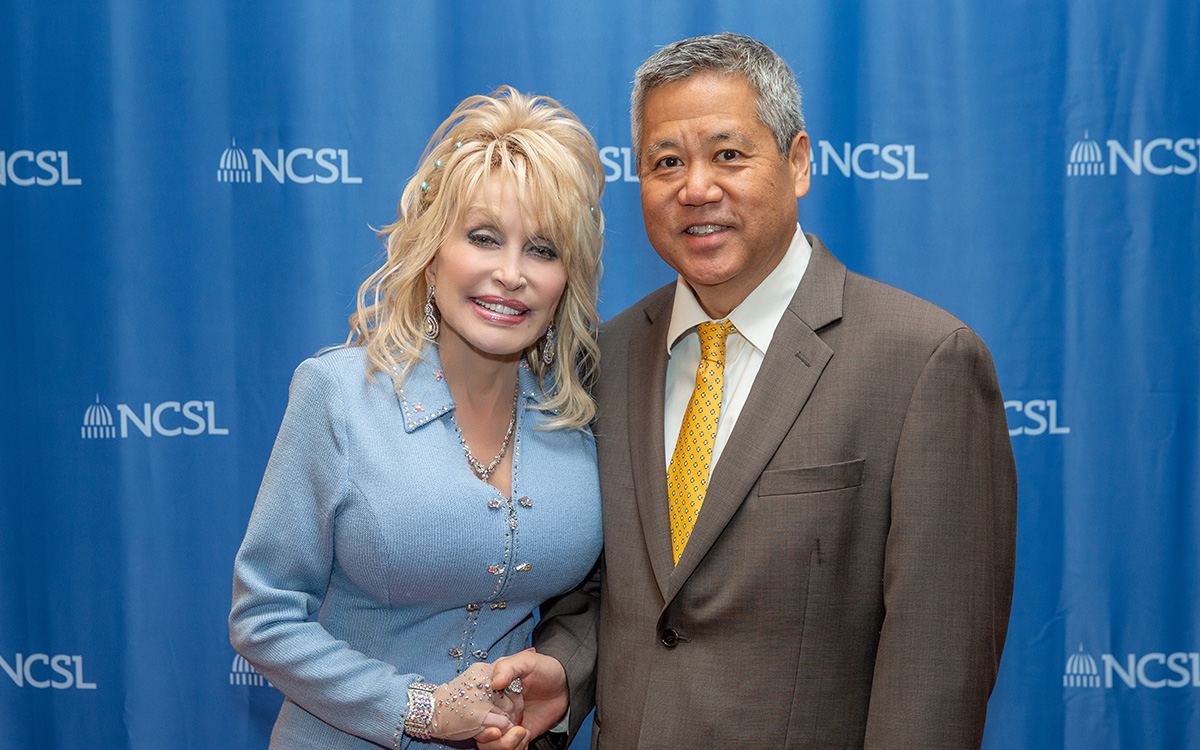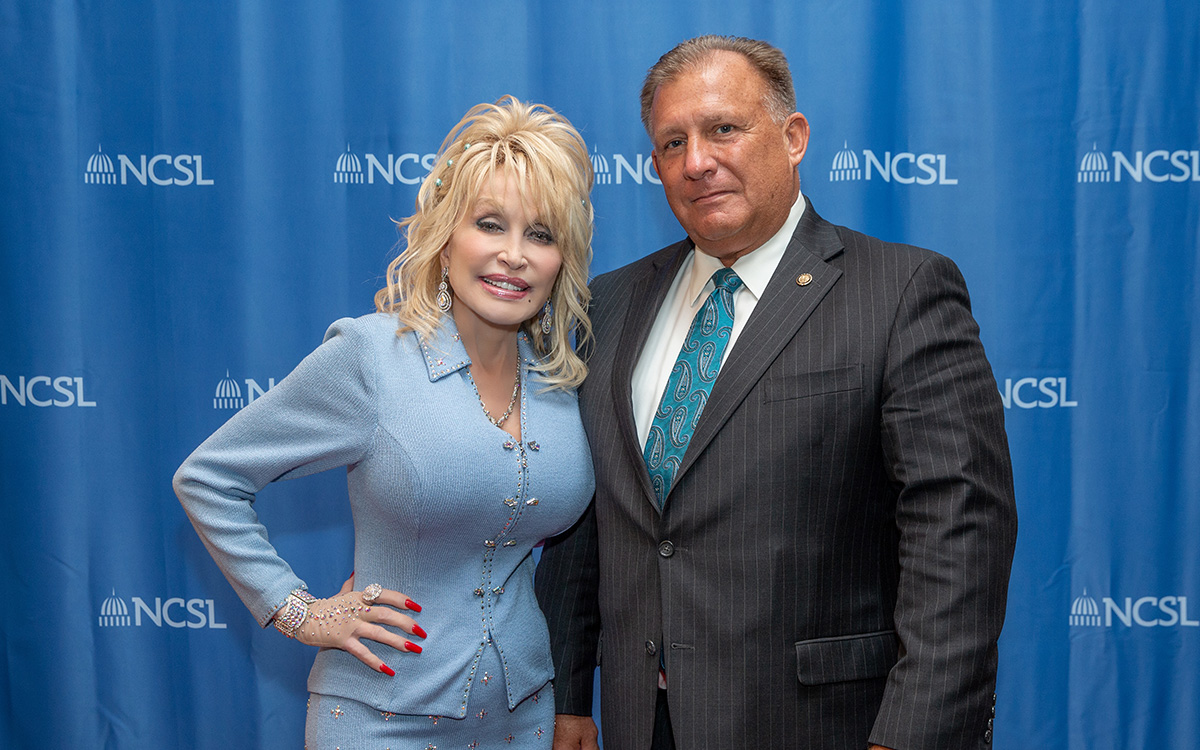 Dolly Parton, Curtis Bramble (Utah, Legislator)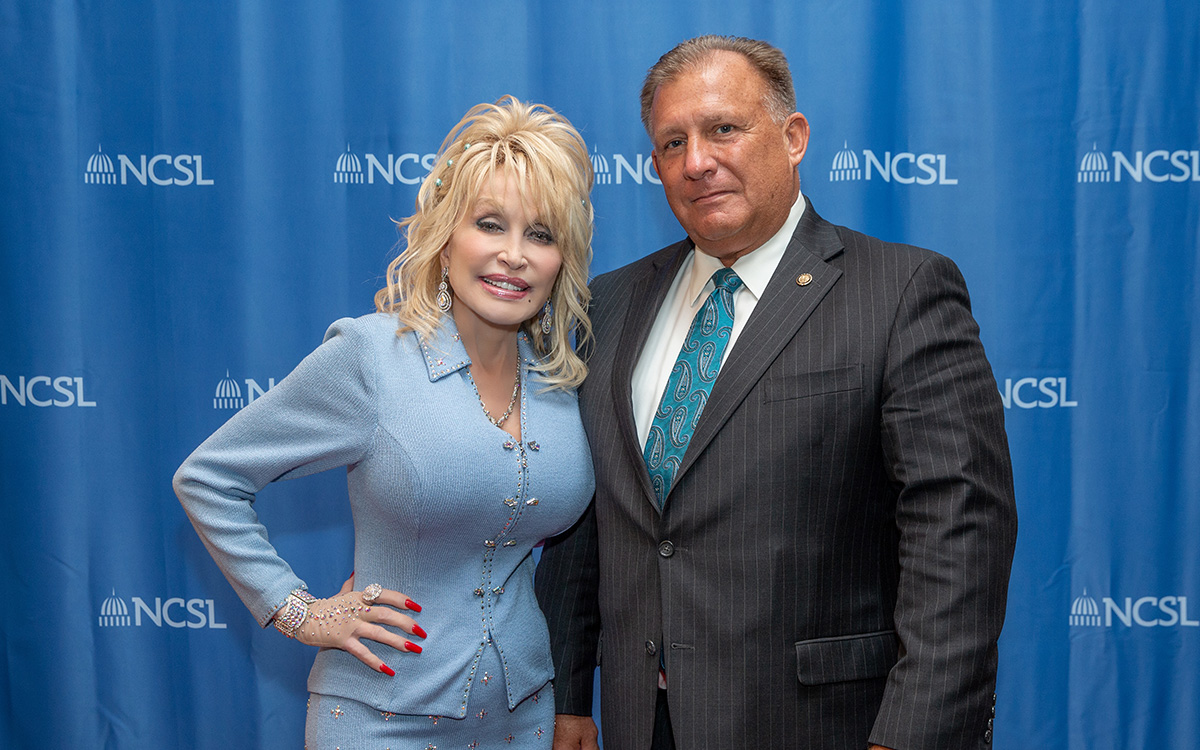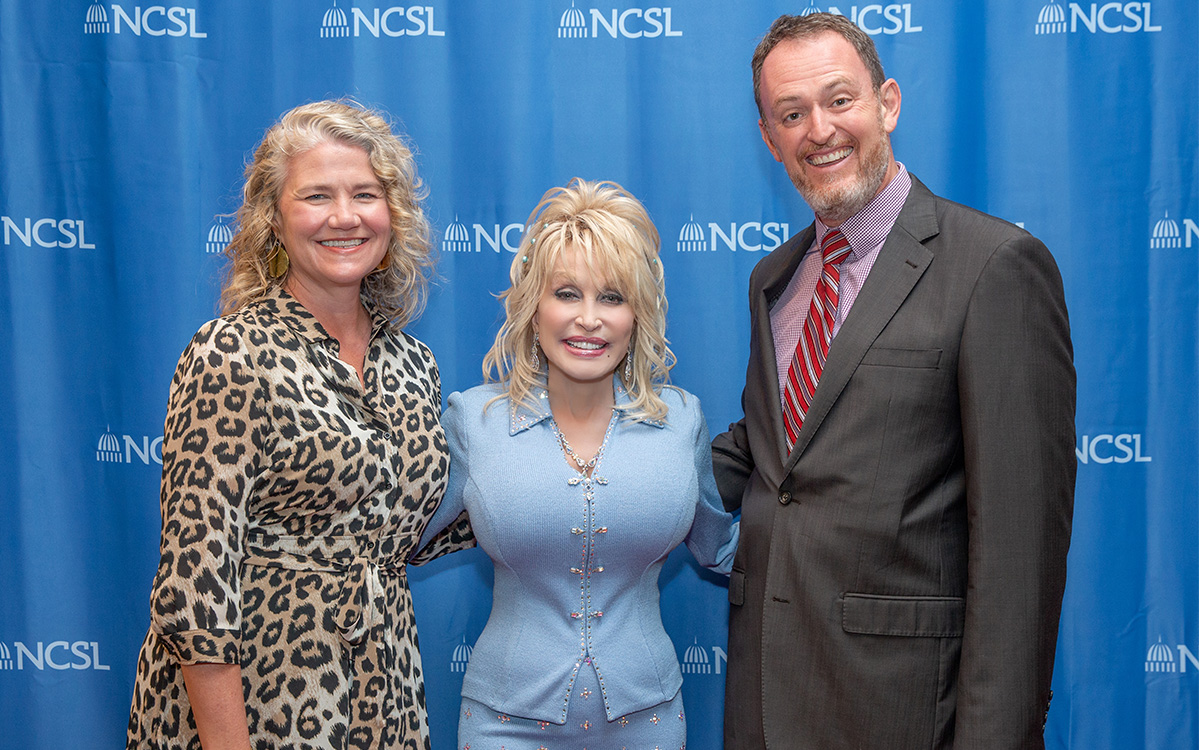 Tomee Heining, Dolly Parton, Jon Heining (Texas, Legislative Staff Chair)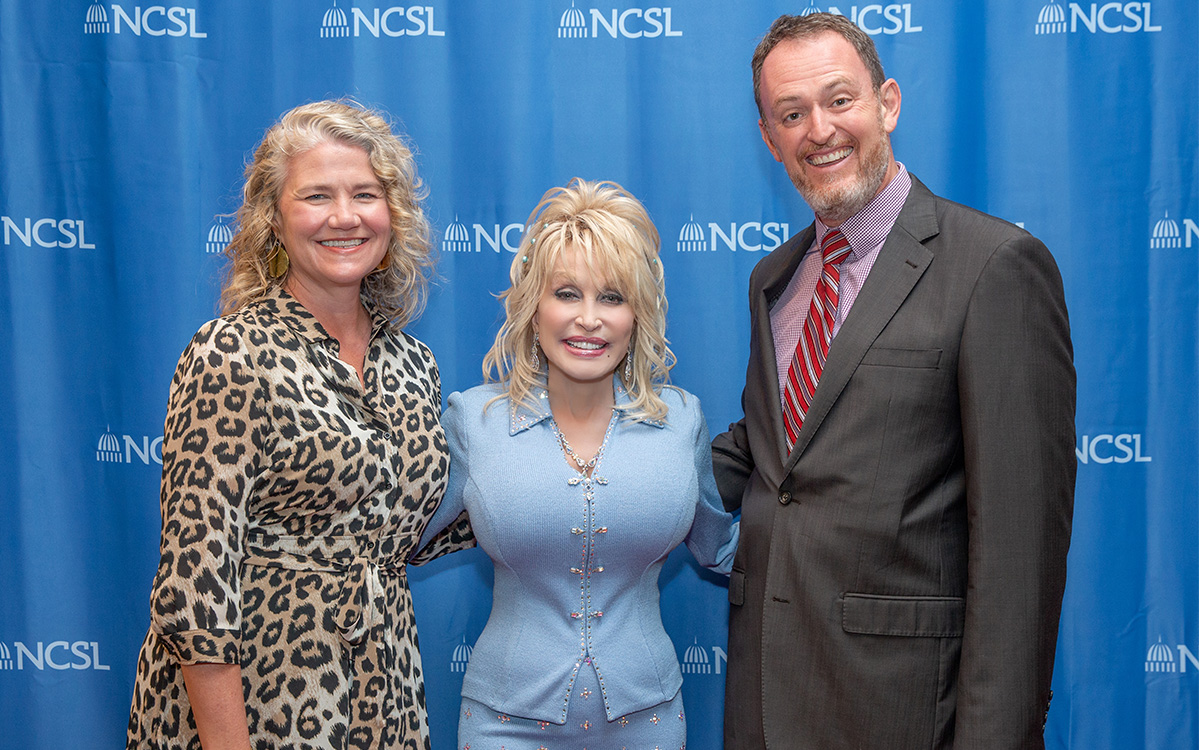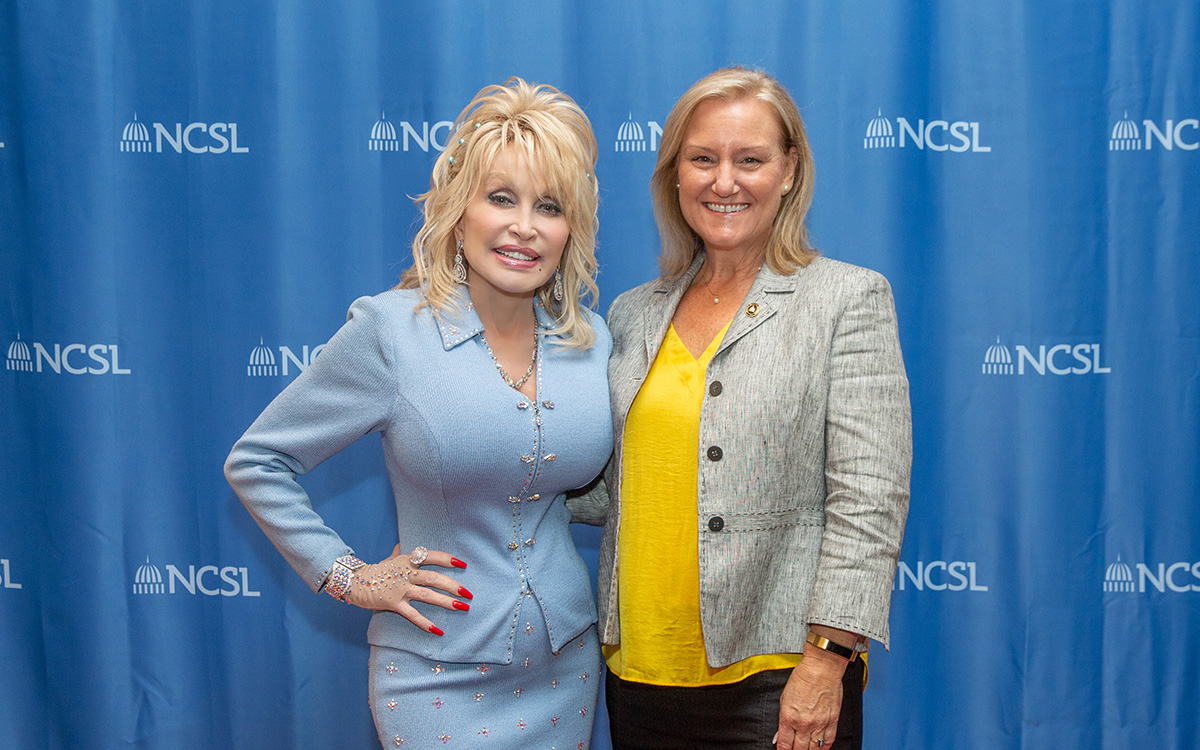 Dolly Parton, Martha Wigton (Georgia, Legislative Staff Vice Chair)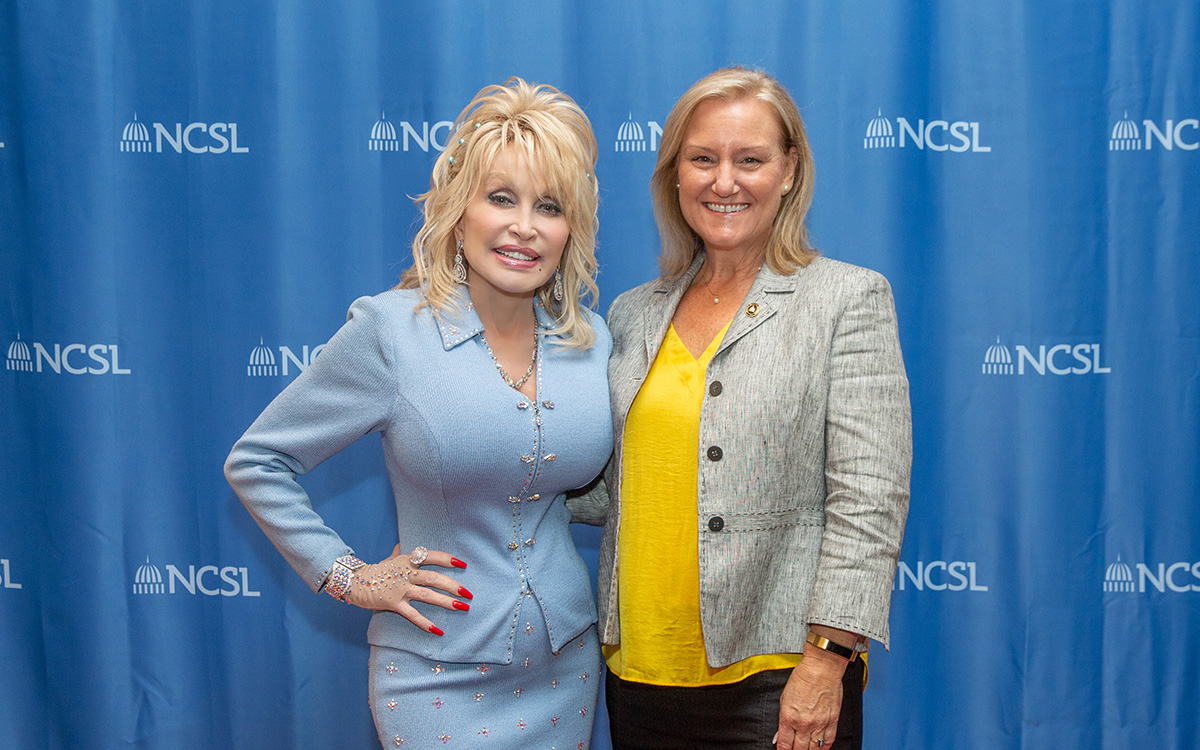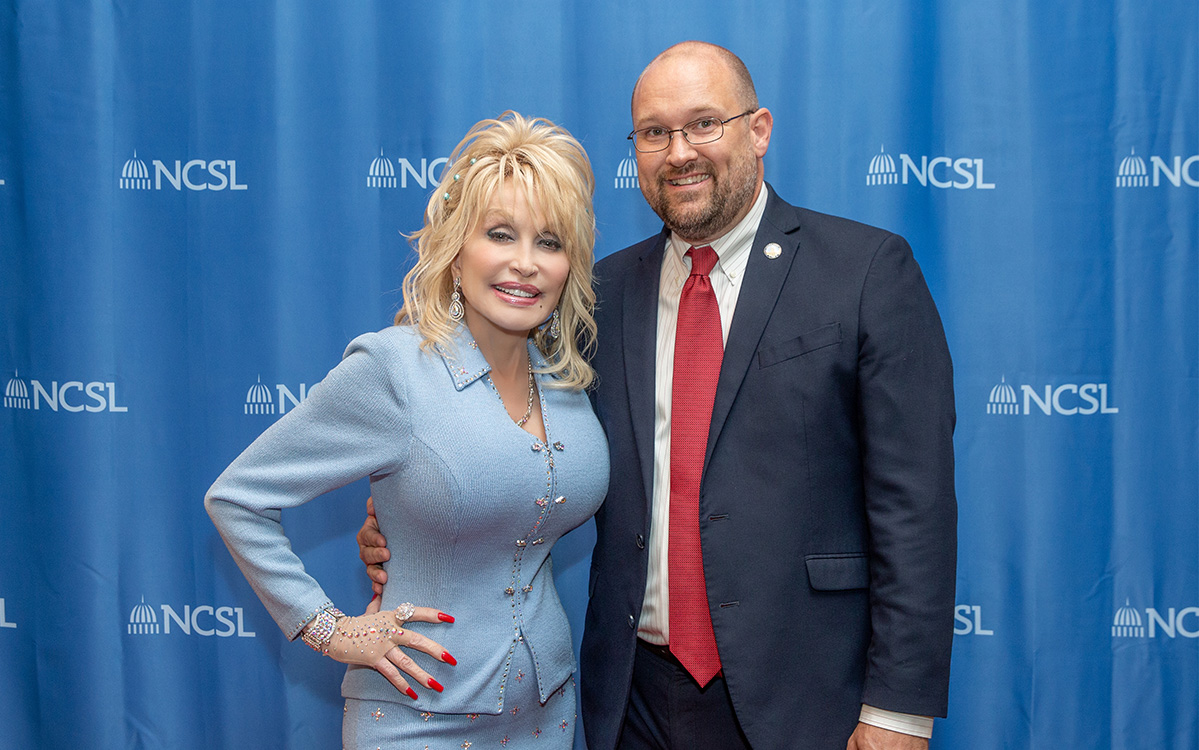 Dolly Parton, Chuck Truesdell (Kentucky, Legislative Staff Past Chair)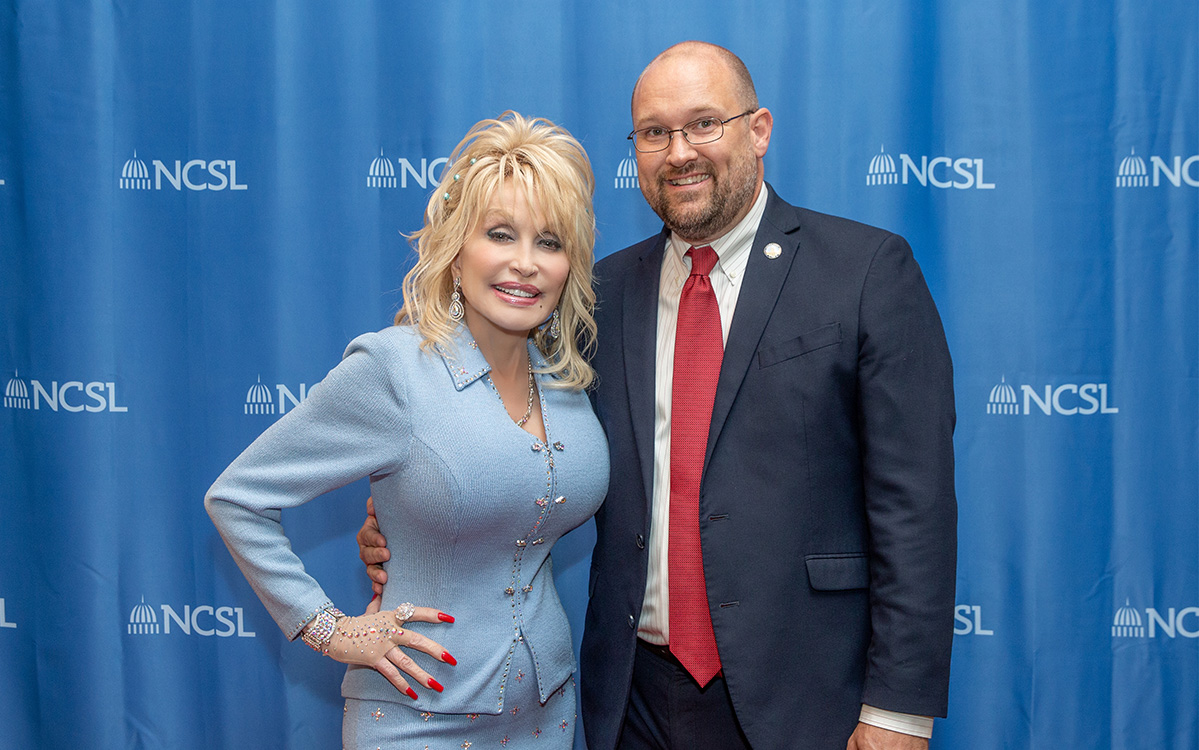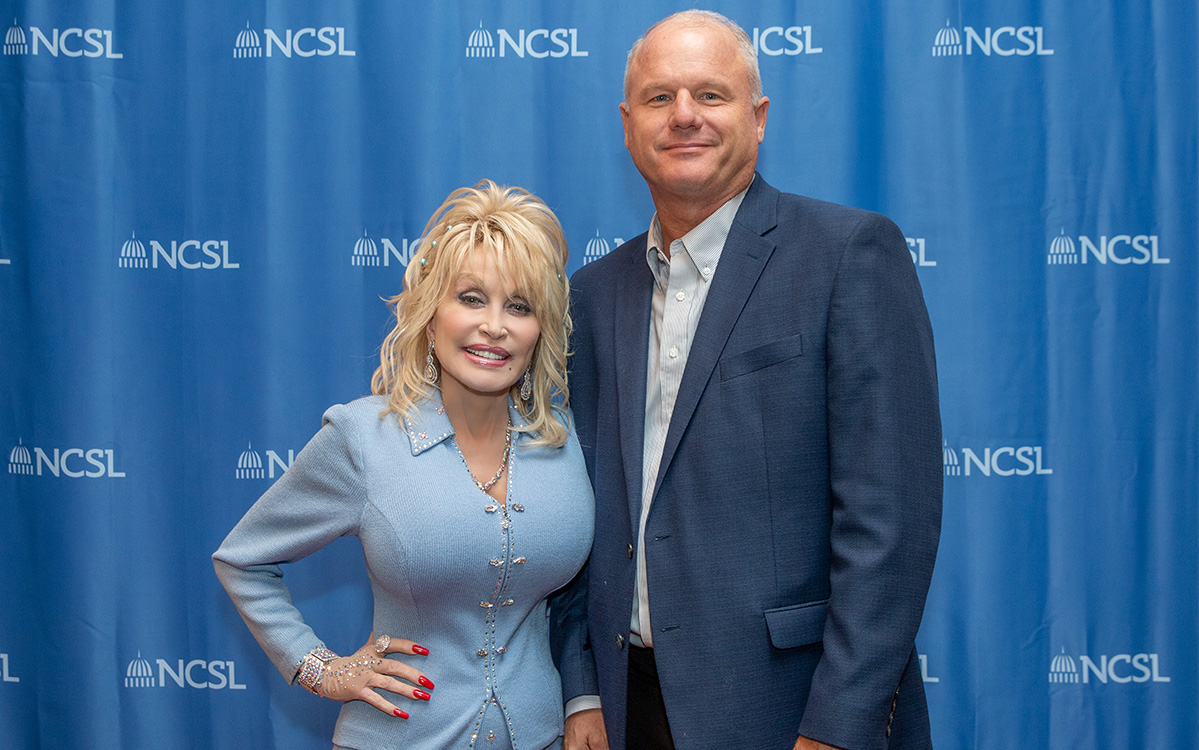 Dolly Parton, Jim Hendren (Arkansas, Legislator)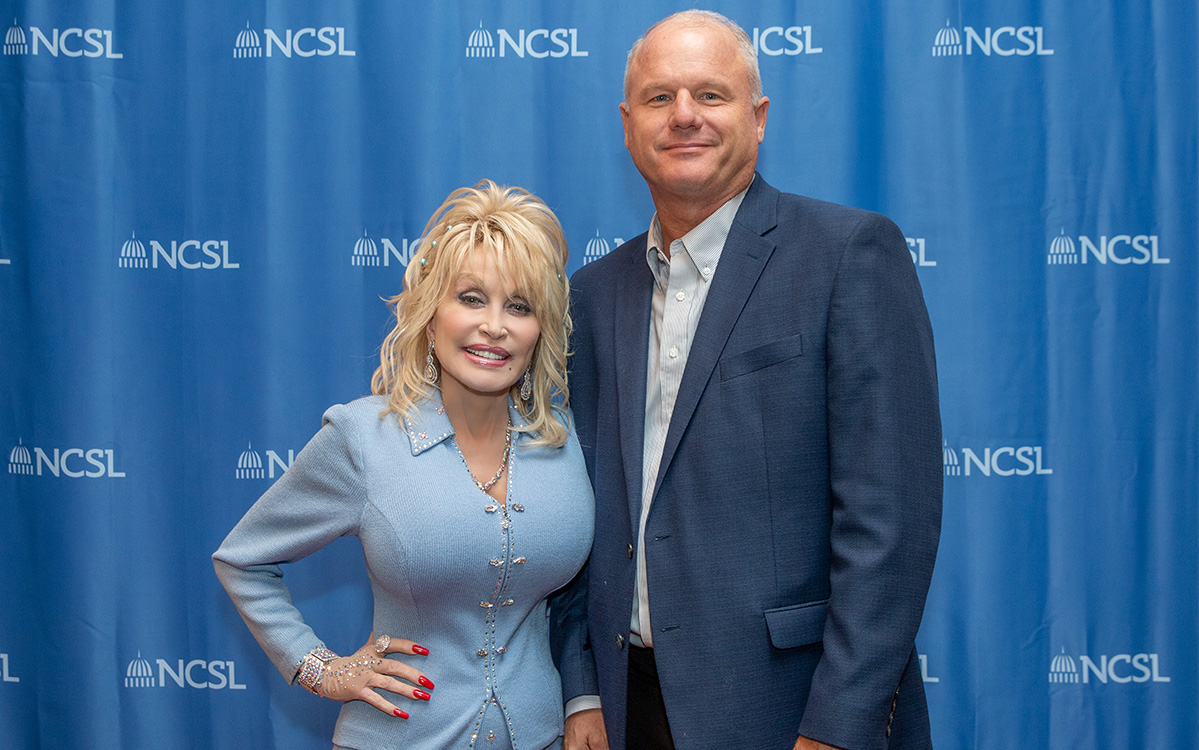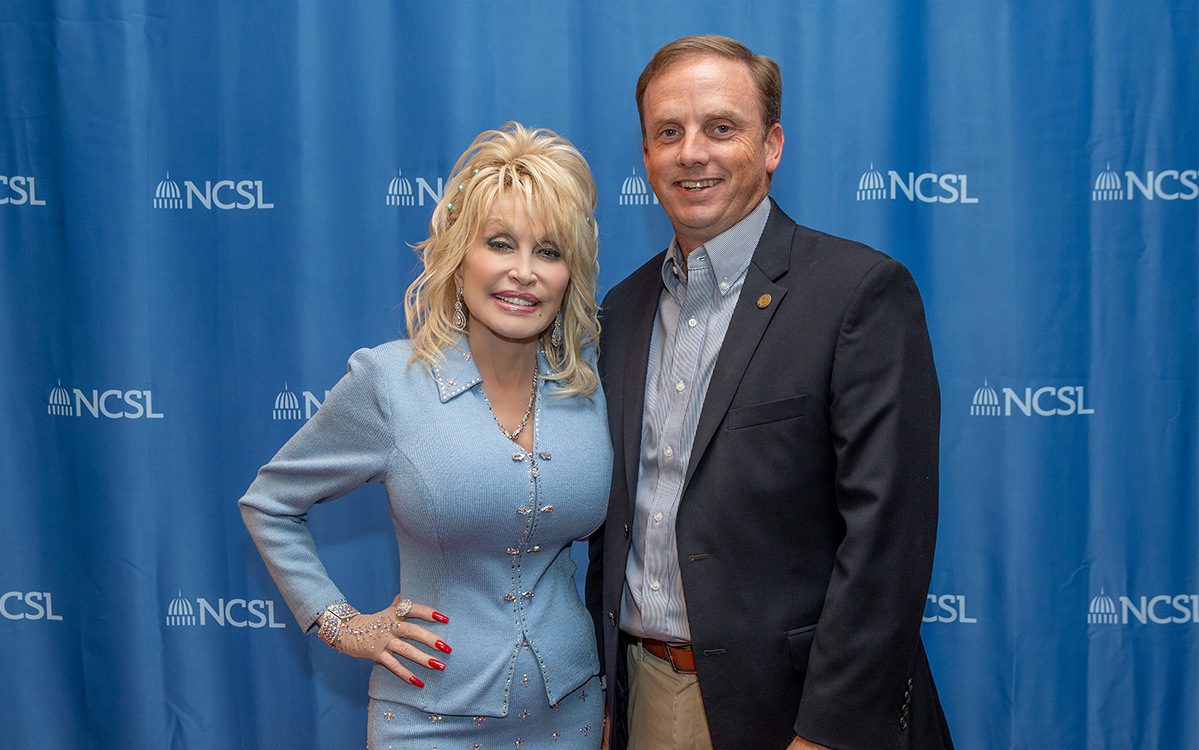 Dolly Parton, Matthew J. Shepherd (Arkansas, Legislator)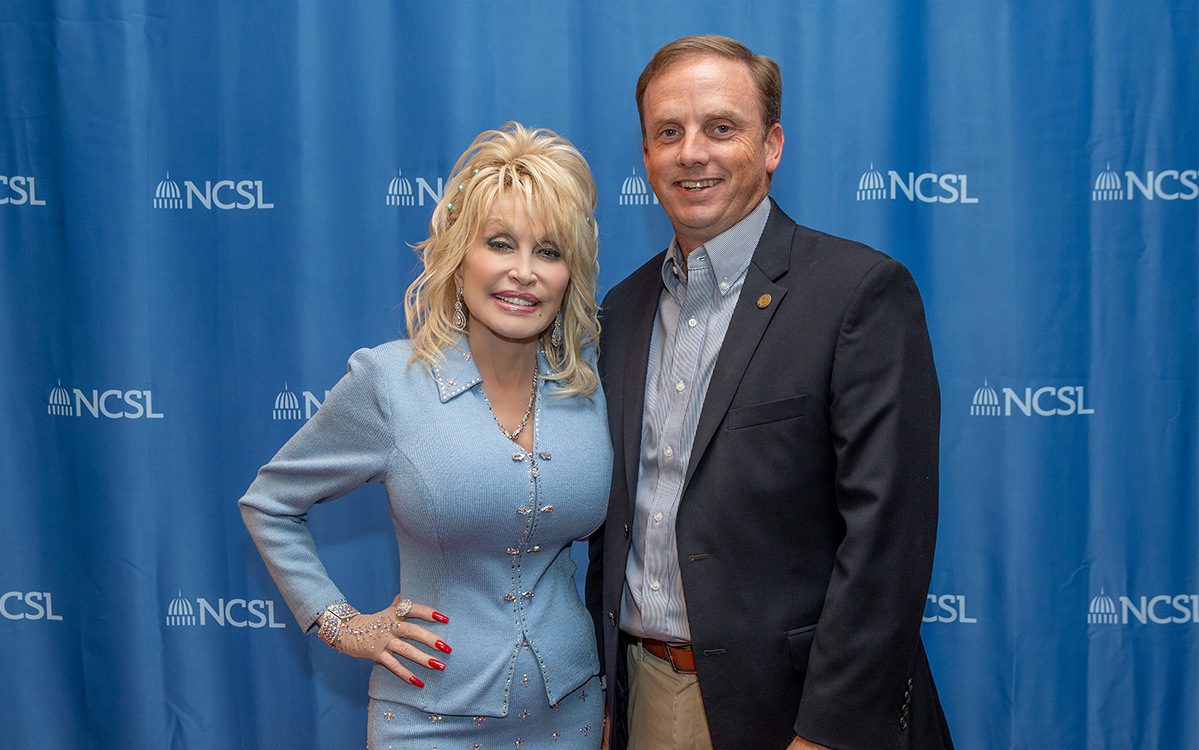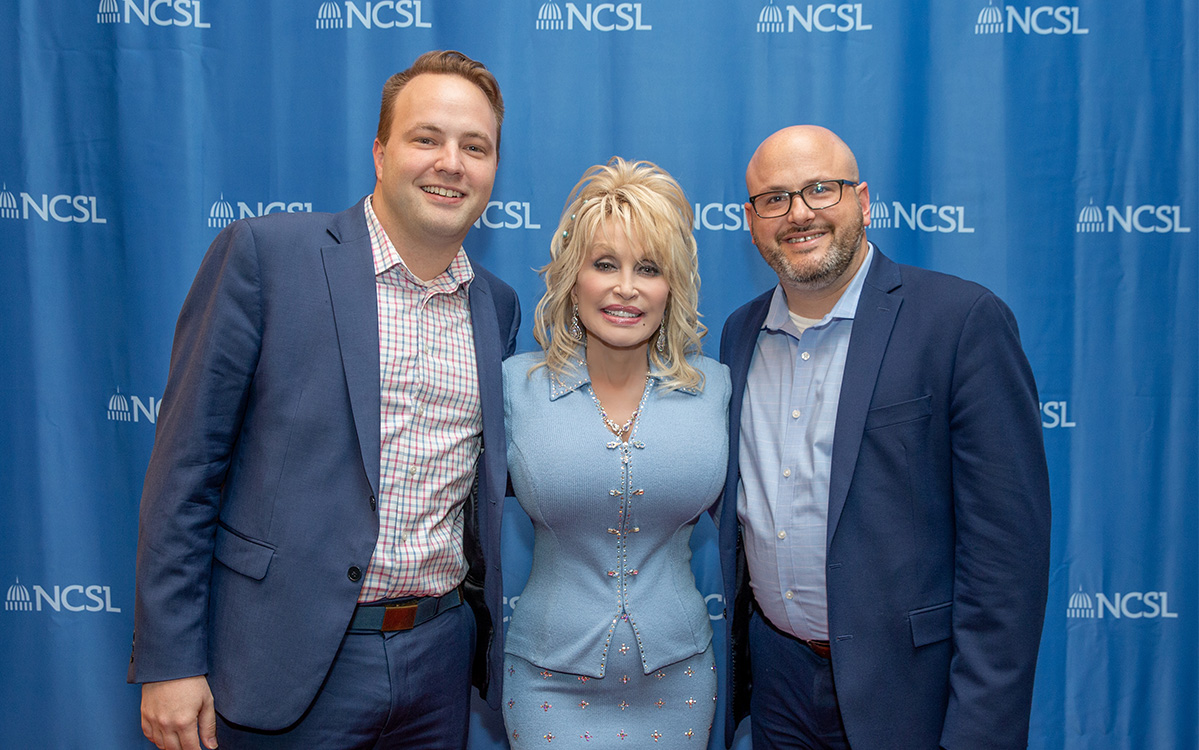 Matthew Moonen (Maine, Legislator), Dolly Parton, Jeremy Kennedy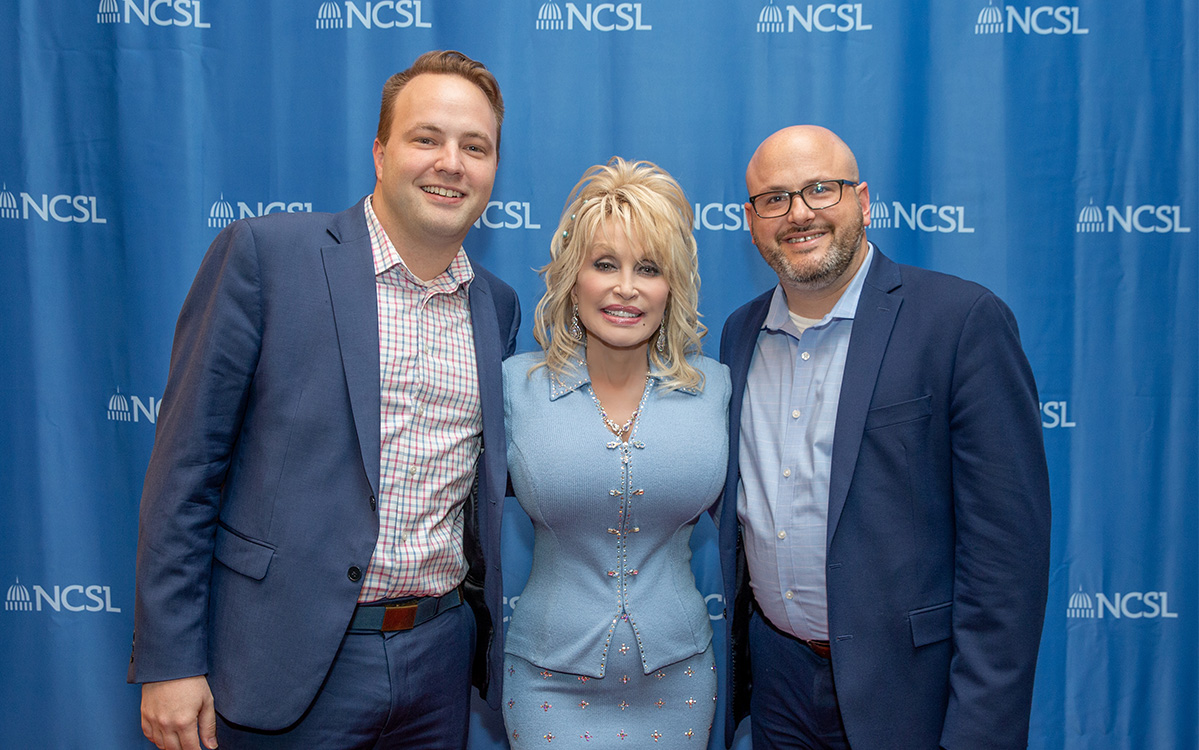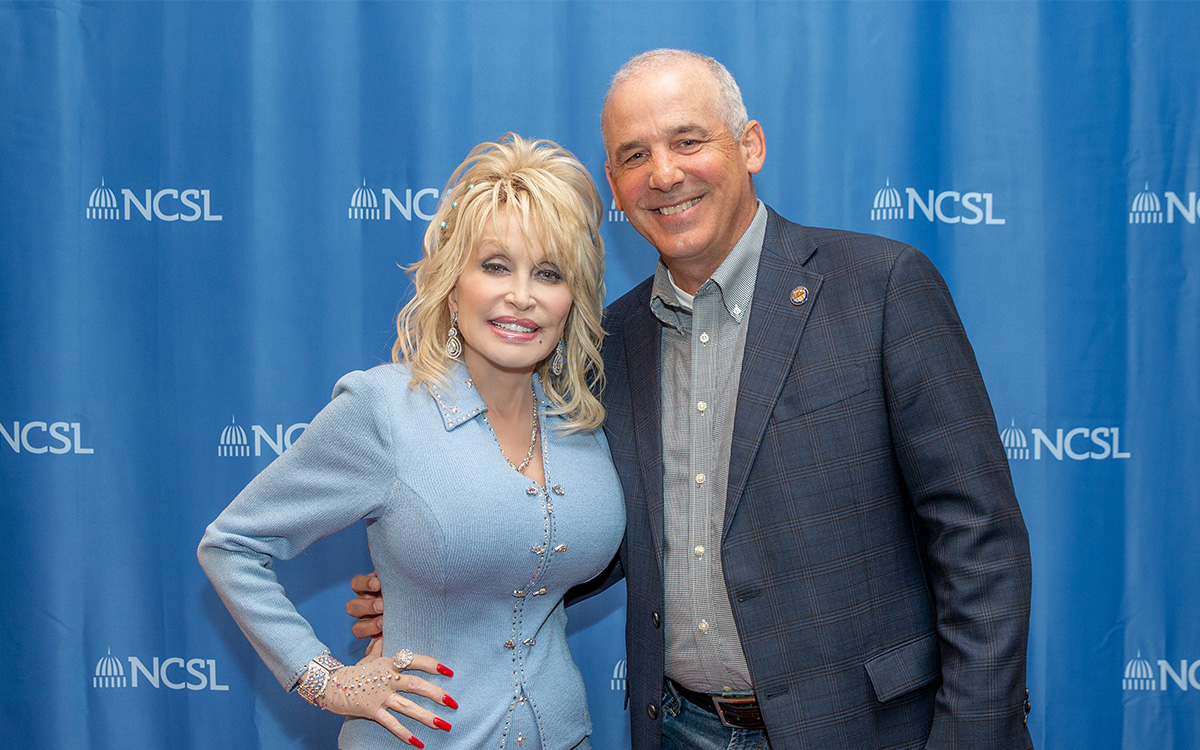 Dolly Parton, Matt Huffman (Ohio, Legislator)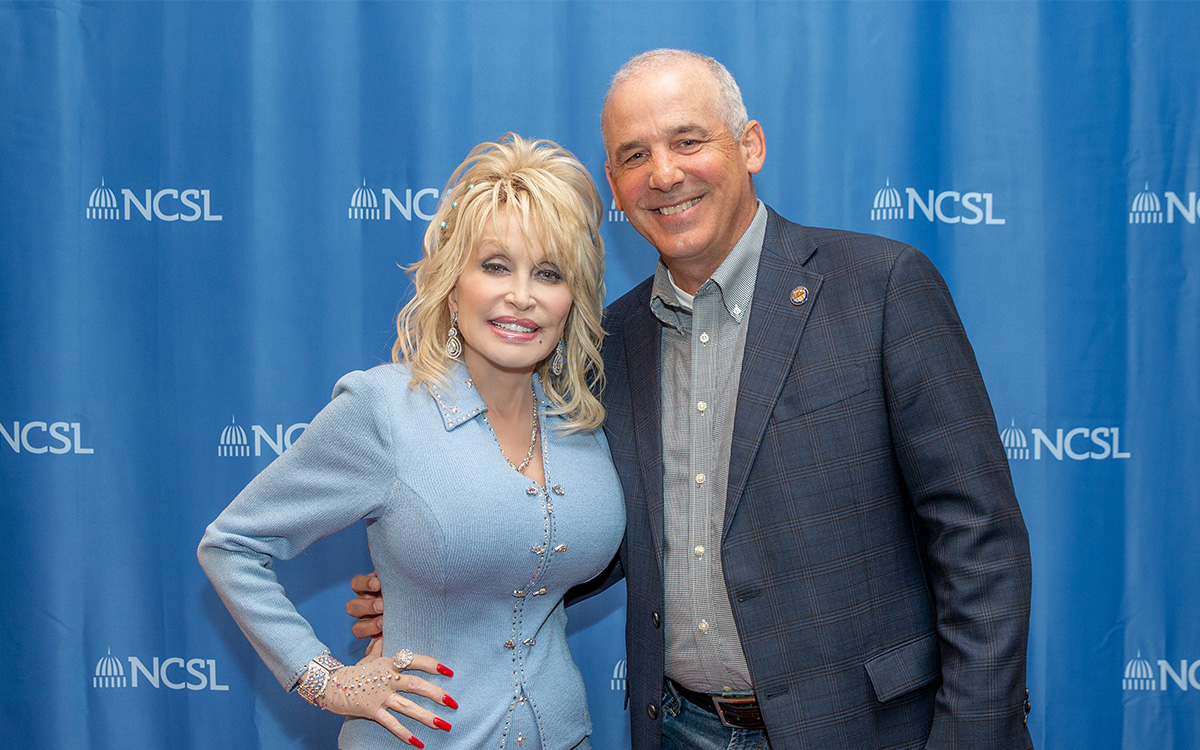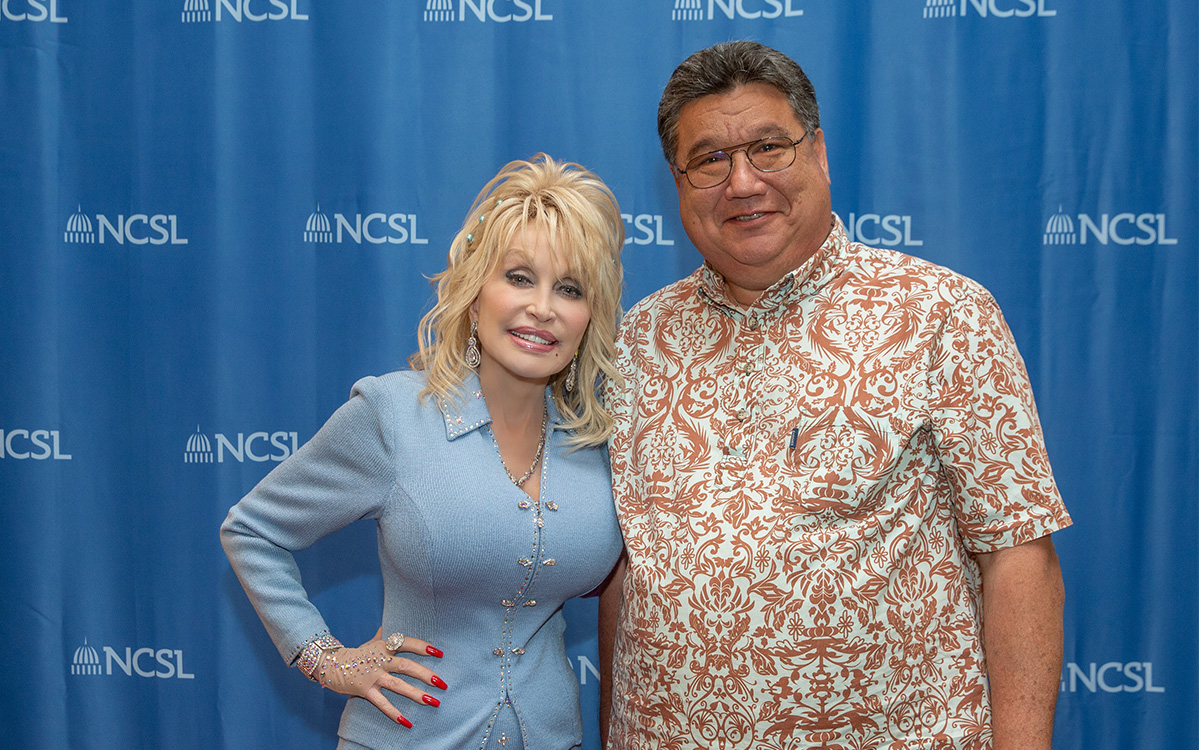 Dolly Parton, Ronald Kouchi (Hawaii, Legislator)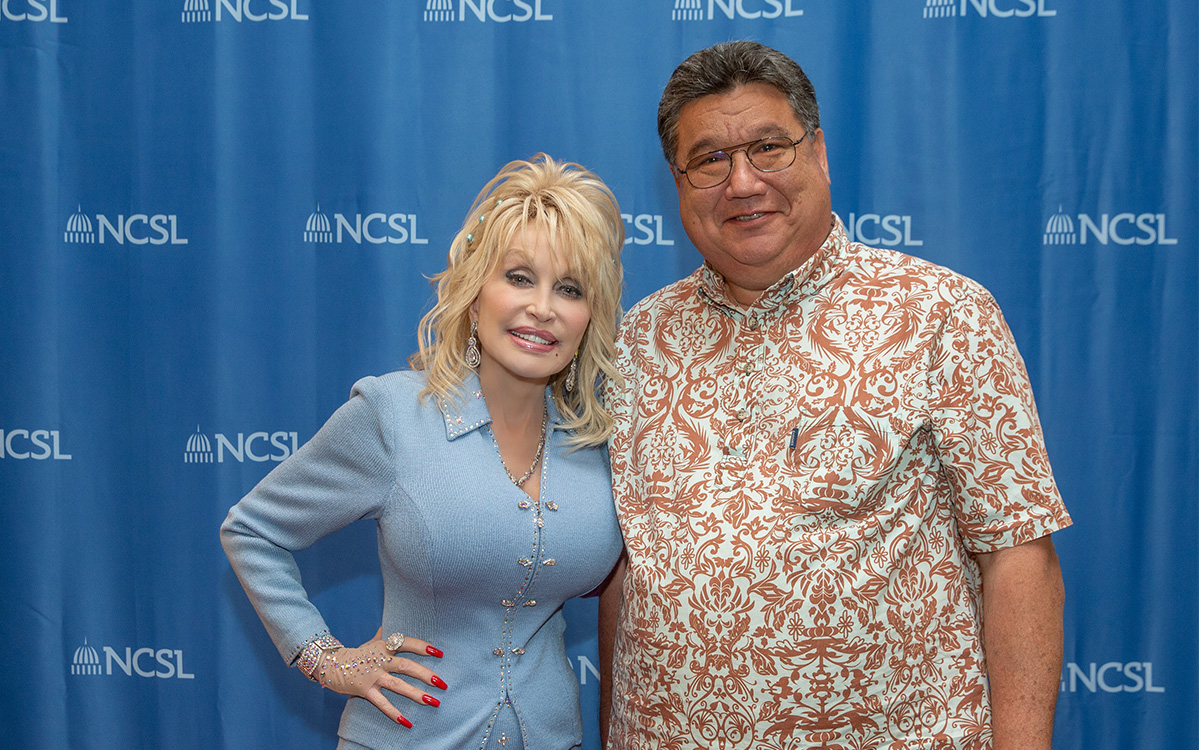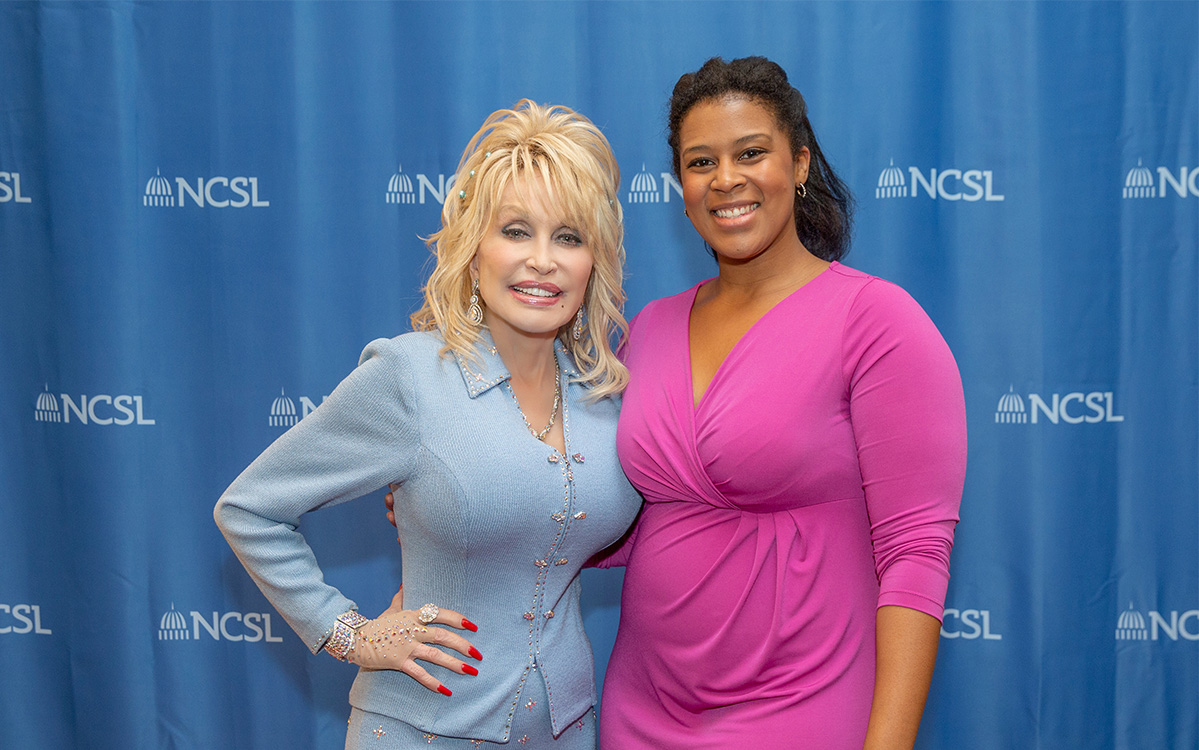 Dolly Parton, Nicole Jefferson (Amazon Global Corporate Affairs)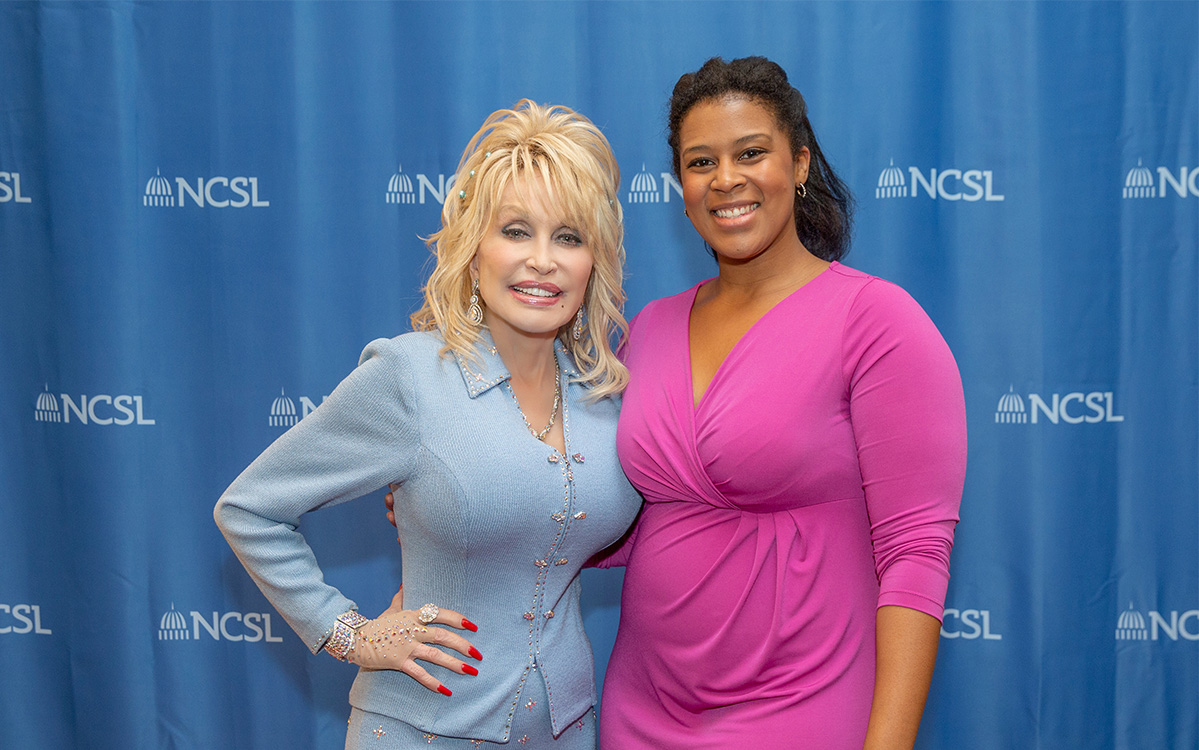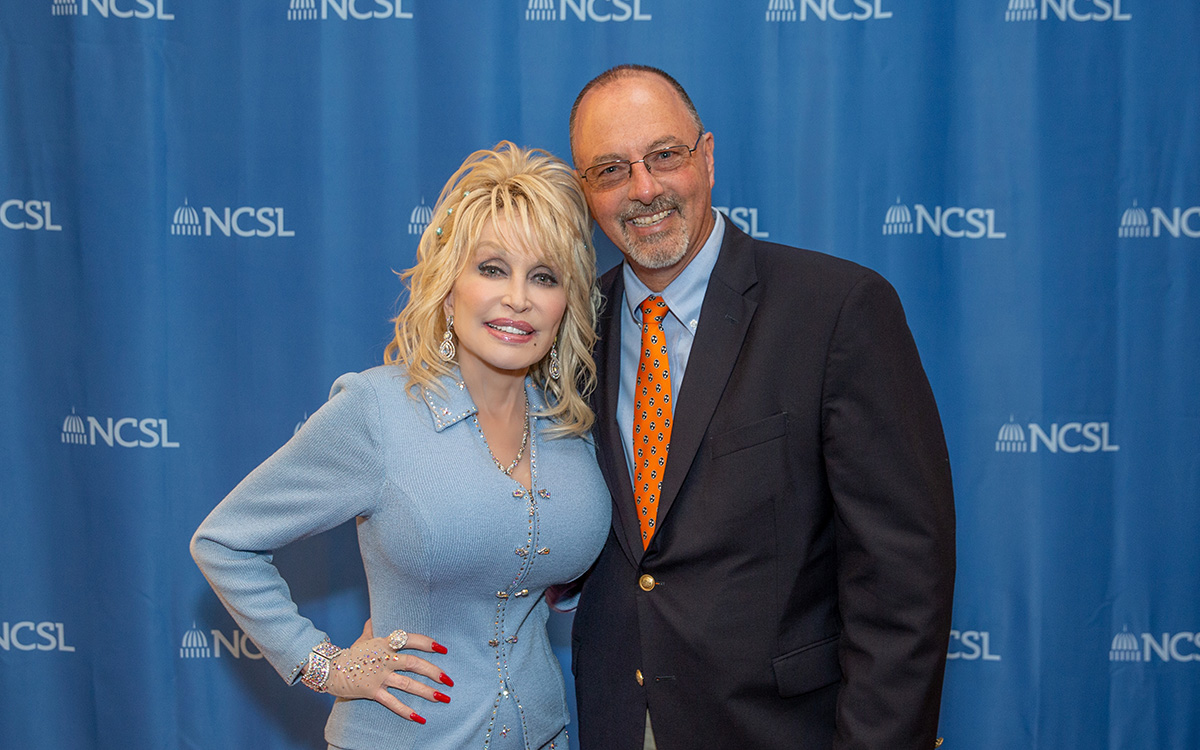 Dolly Parton, Mike Bell (Tennessee, Legislator)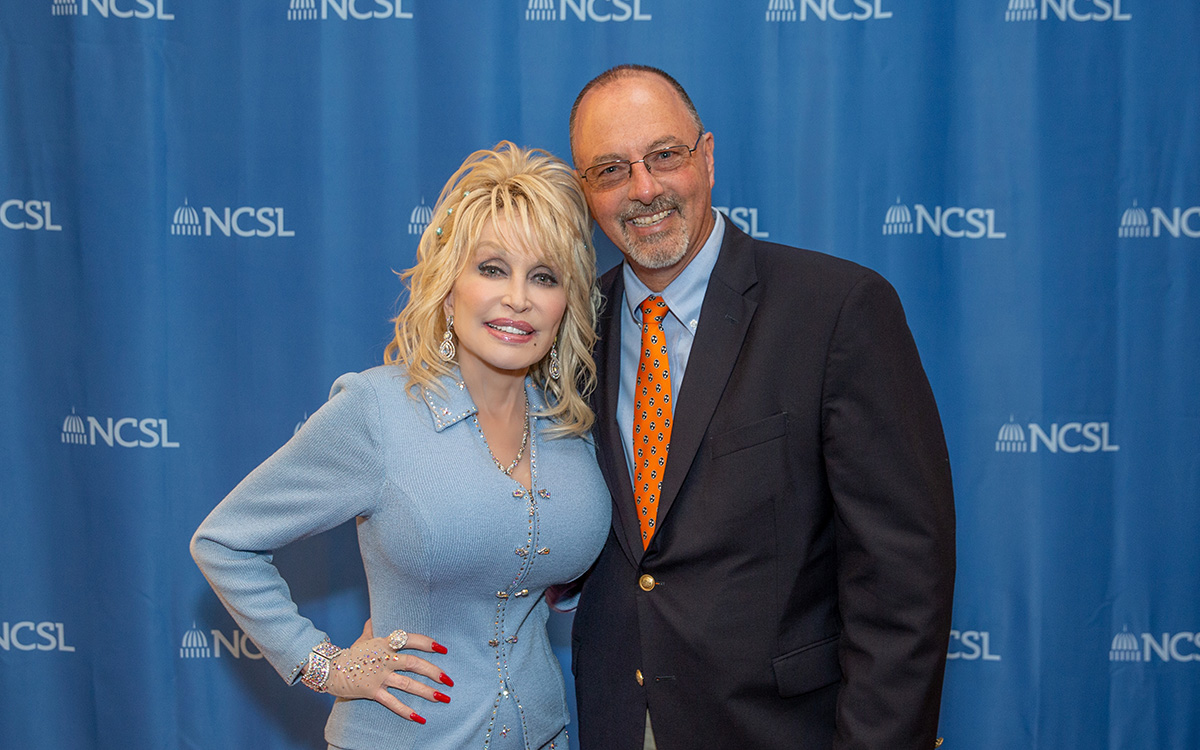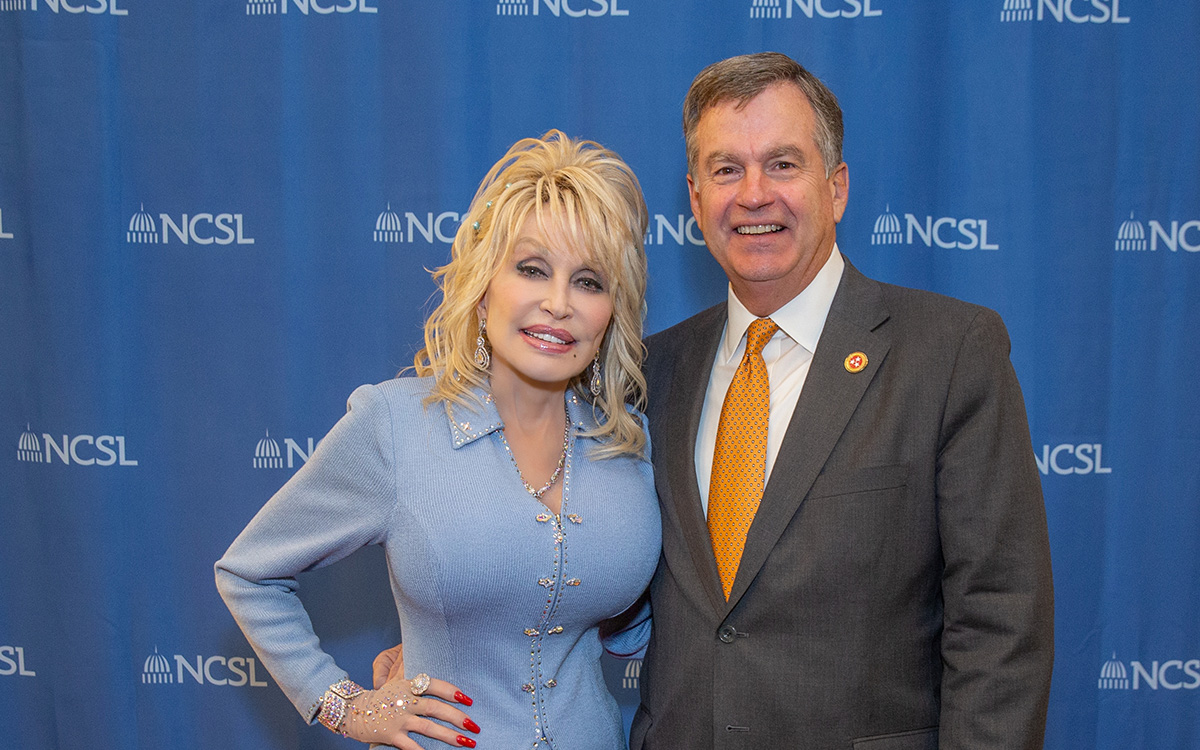 Dolly Parton, Bill Powers (Tennessee, Legislator)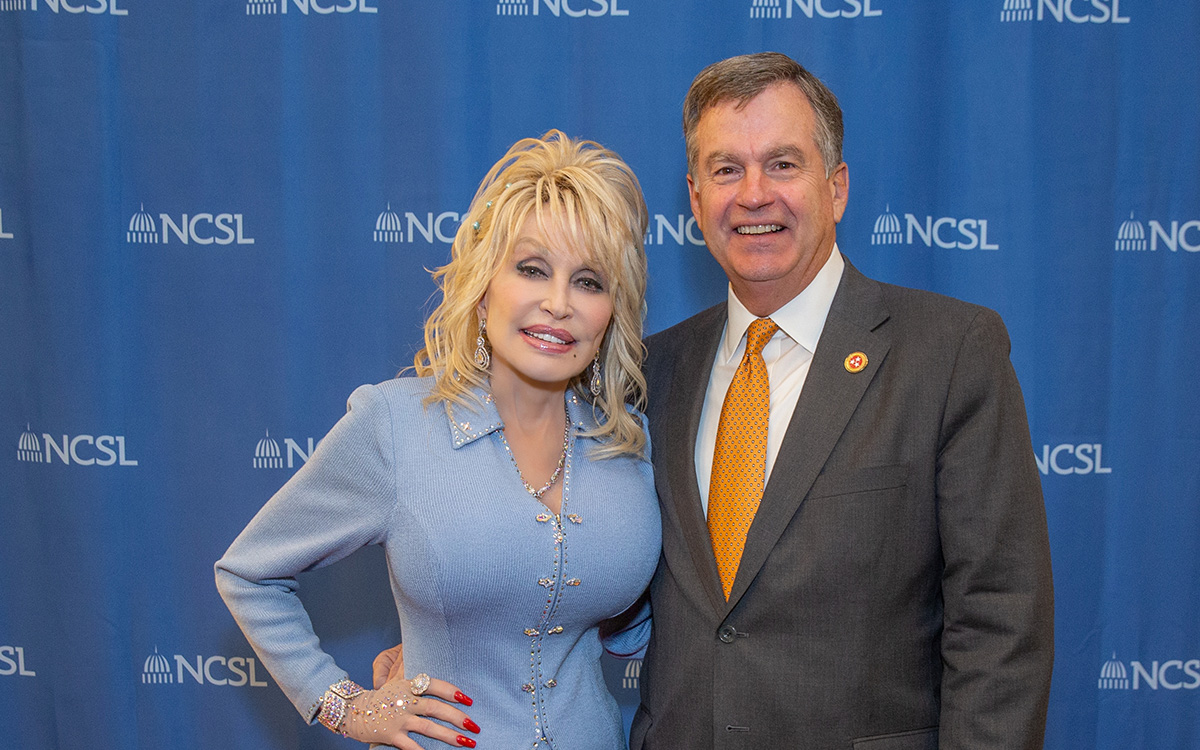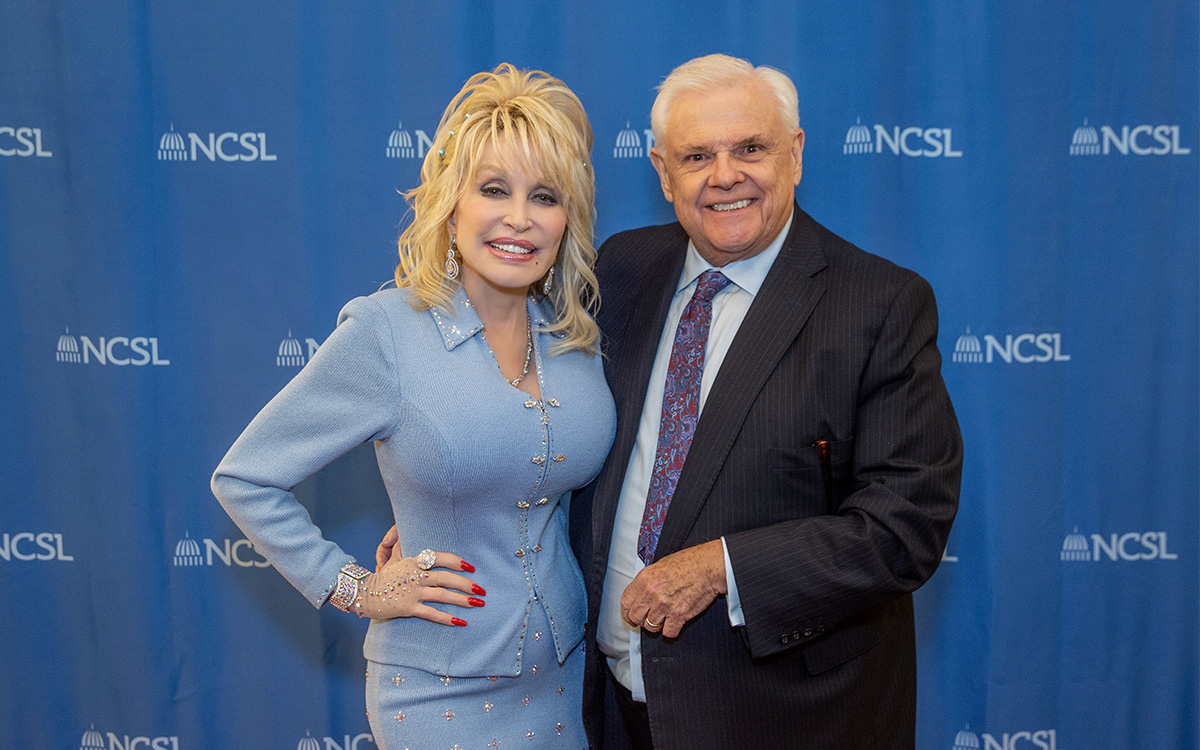 Dolly Parton, Ken Yager (Tennessee, Legislator)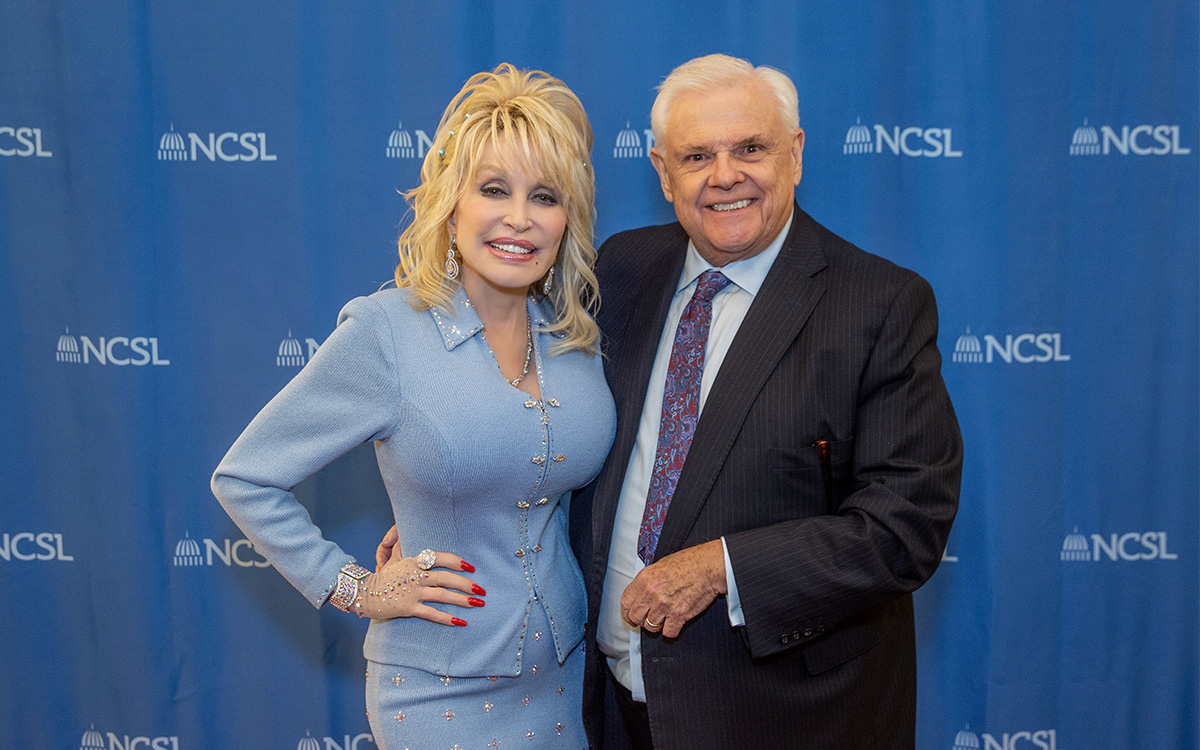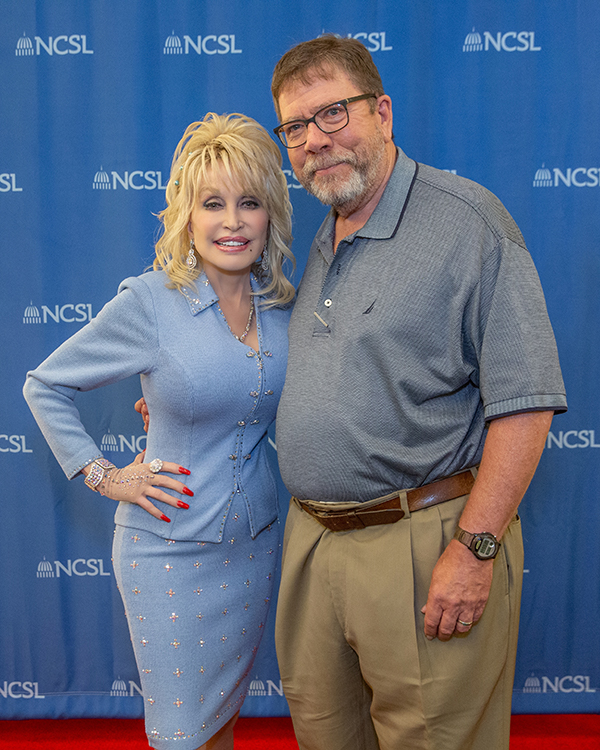 Dolly Parton, Art Swann (Tennessee, Legislator)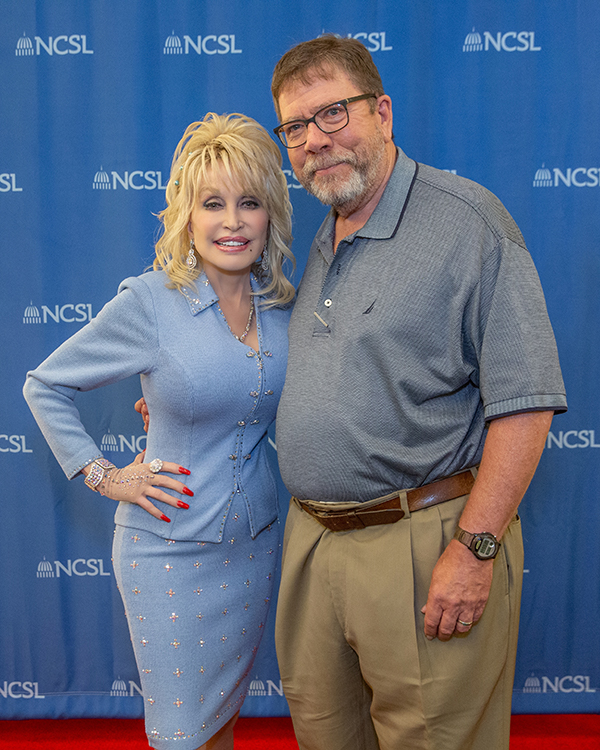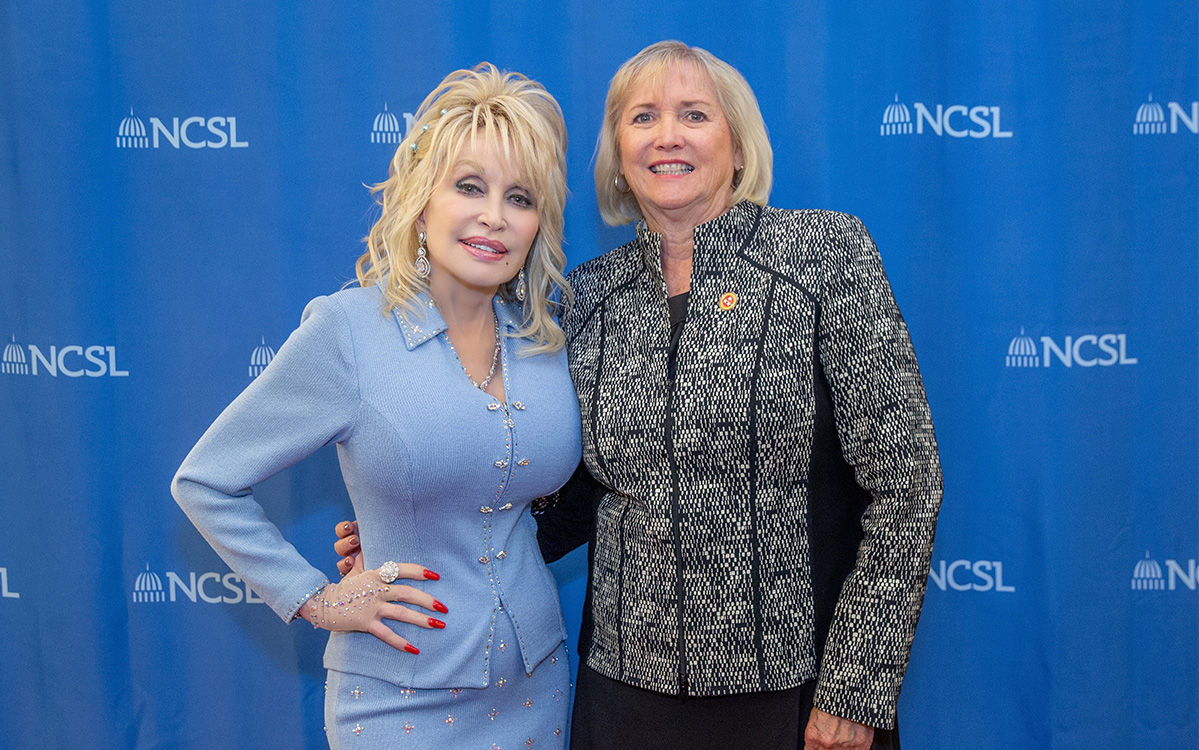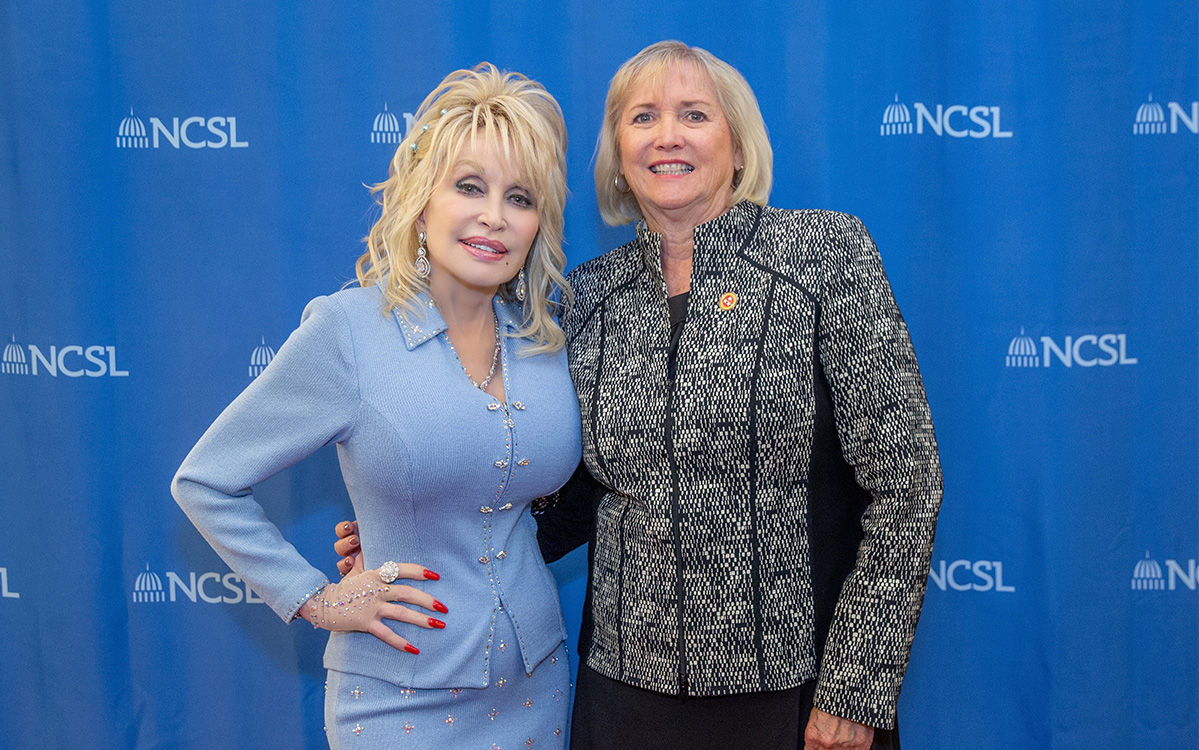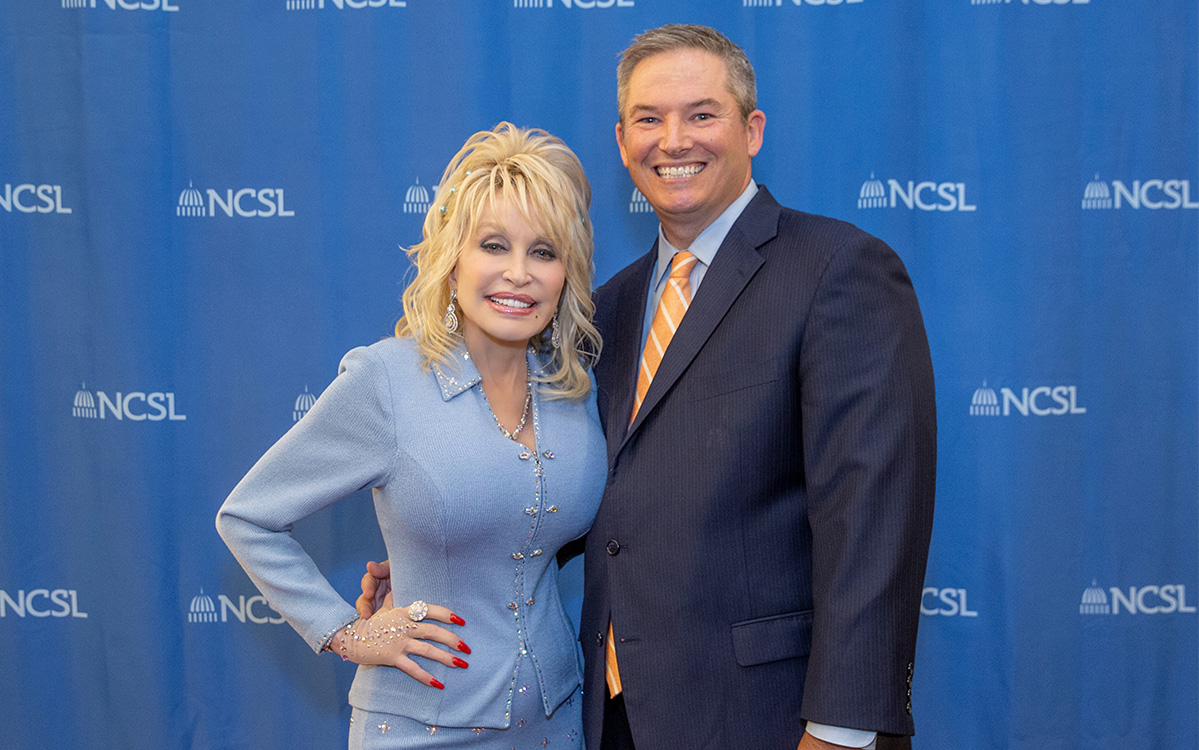 Dolly Parton, Jeff Yarbro (Tennessee, Legislator)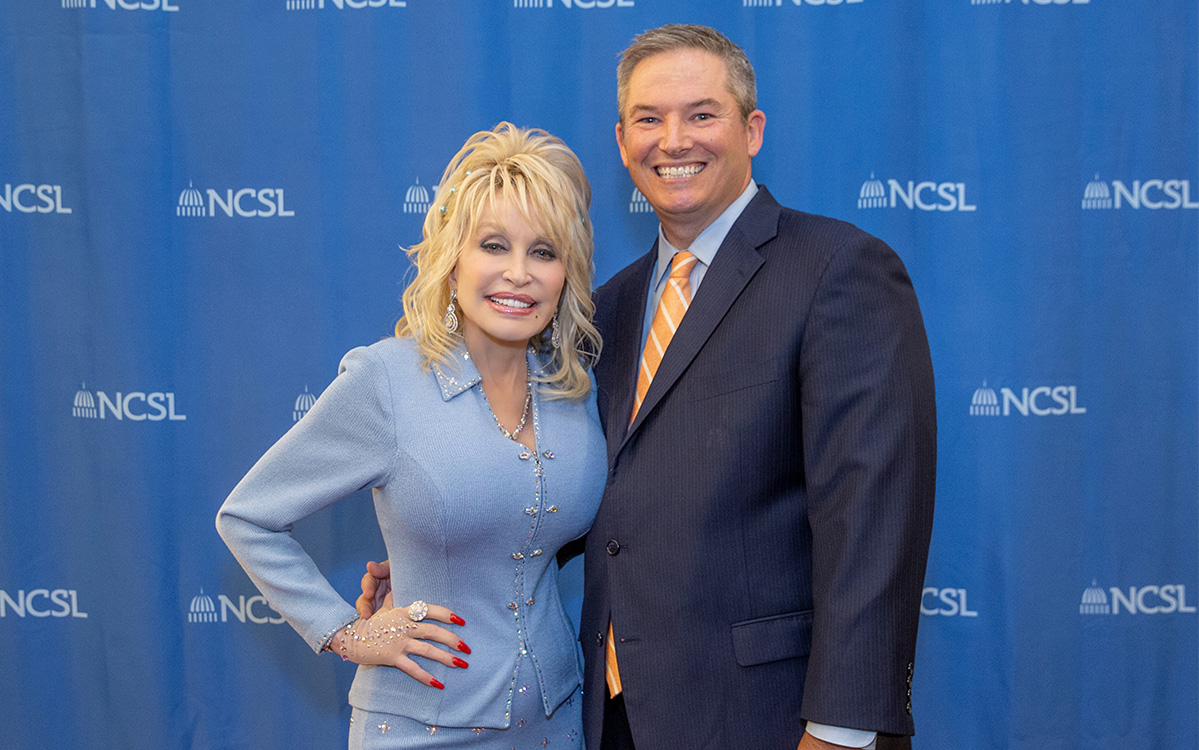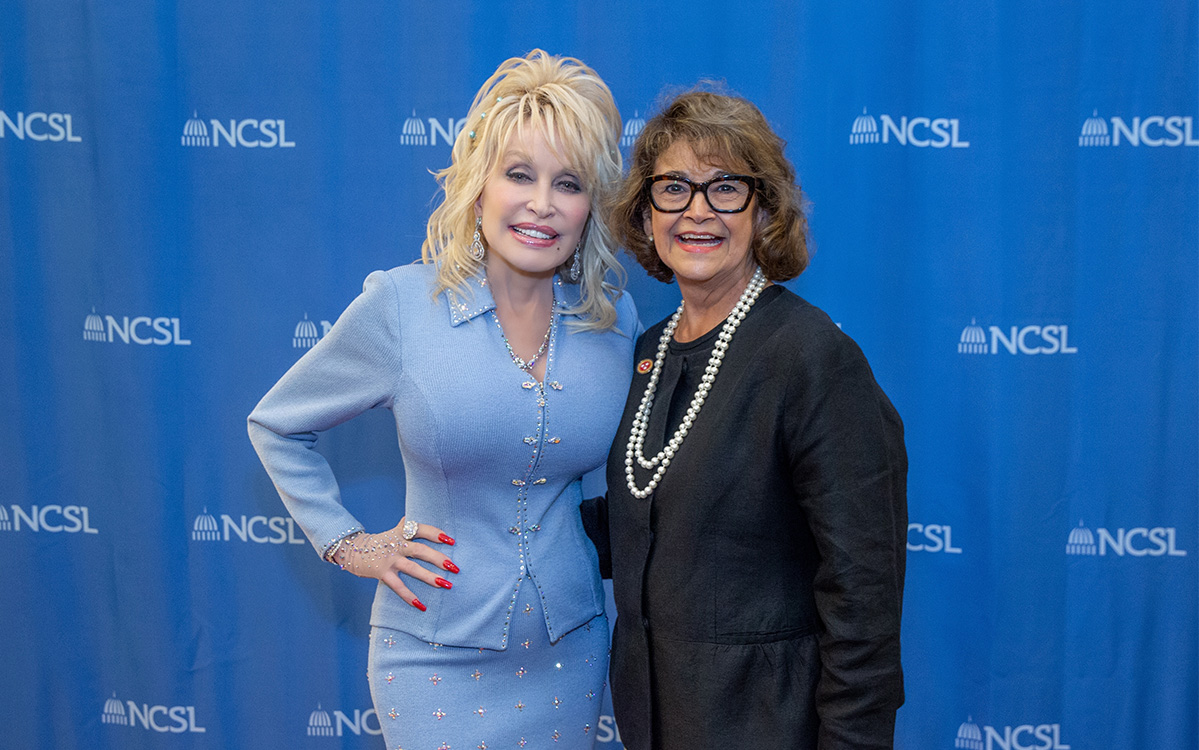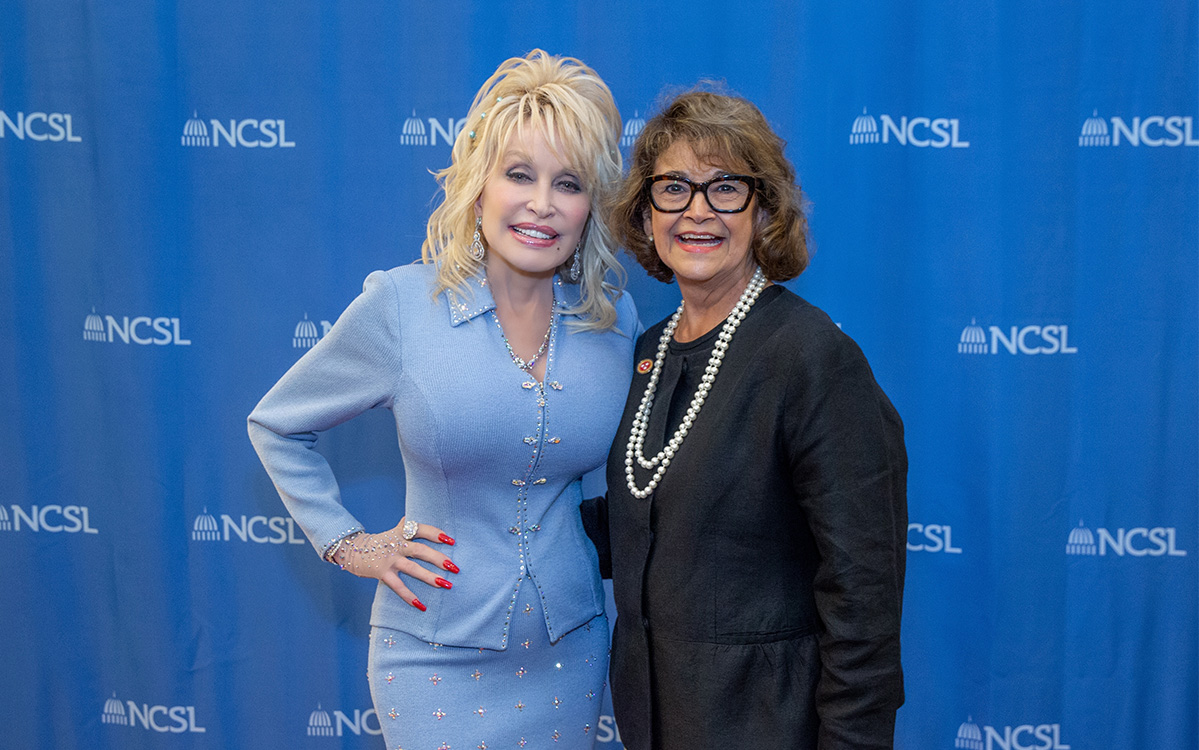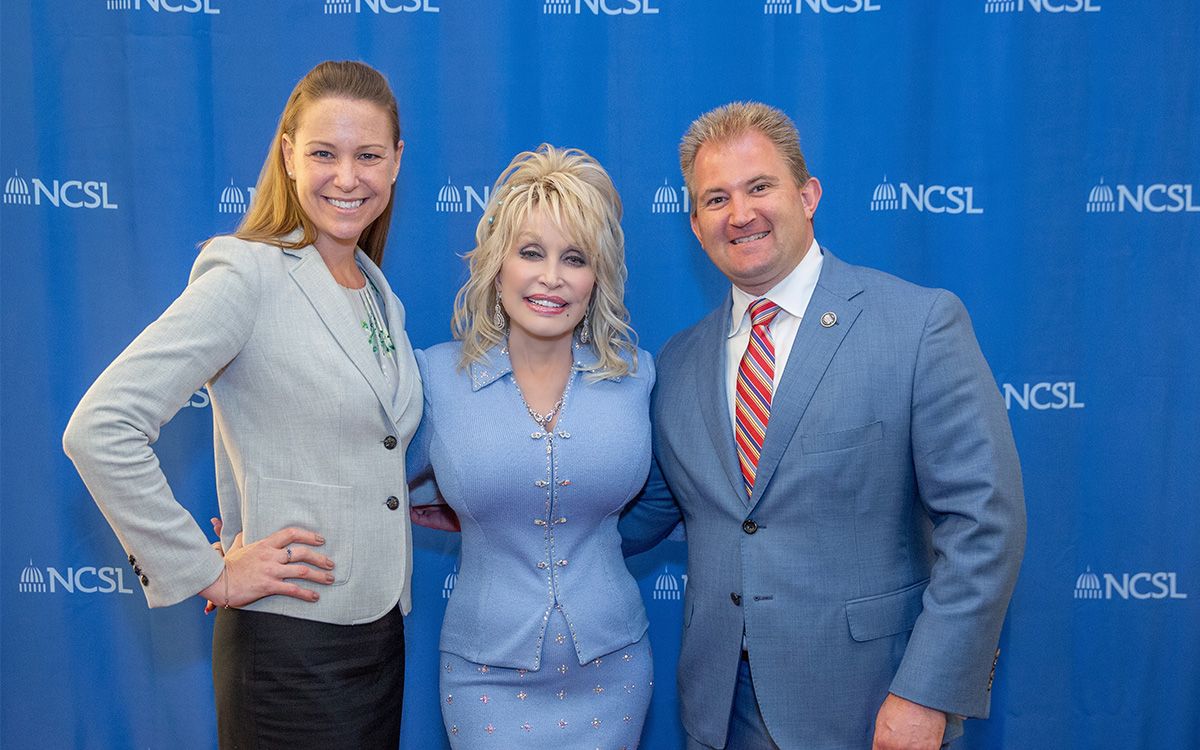 Lauren Lamberth, Dolly Parton, William Lamberth (Tennessee, Legislator)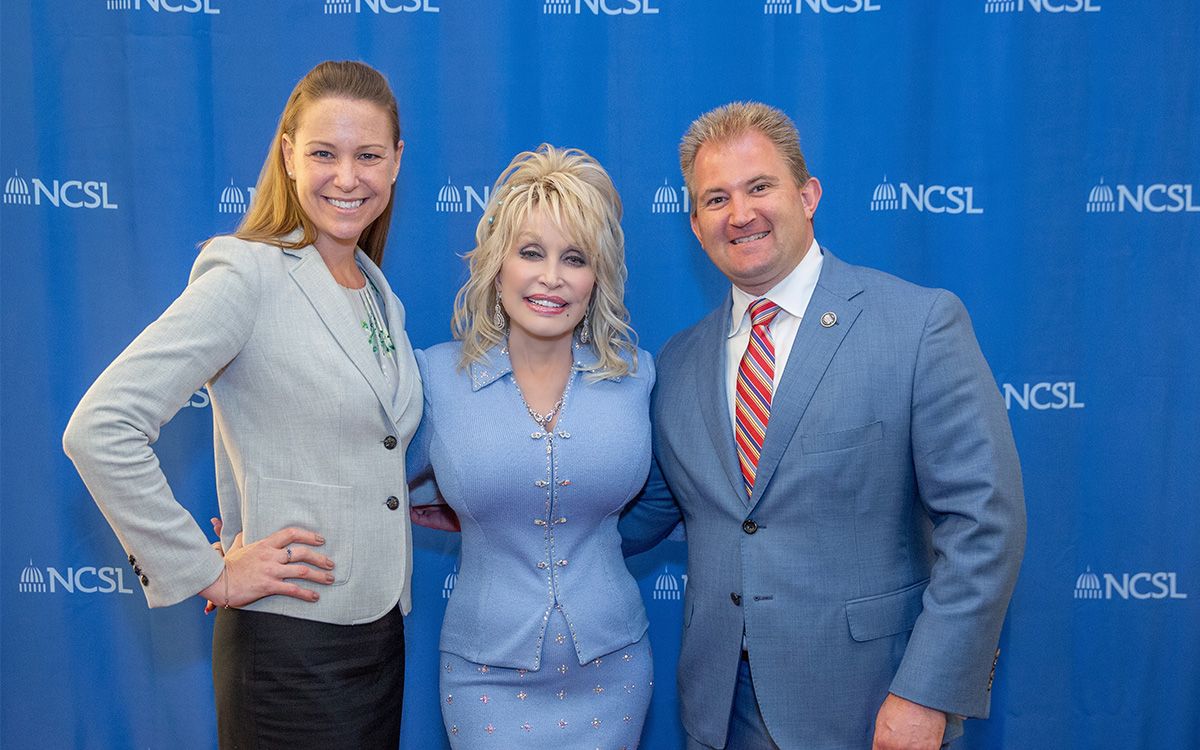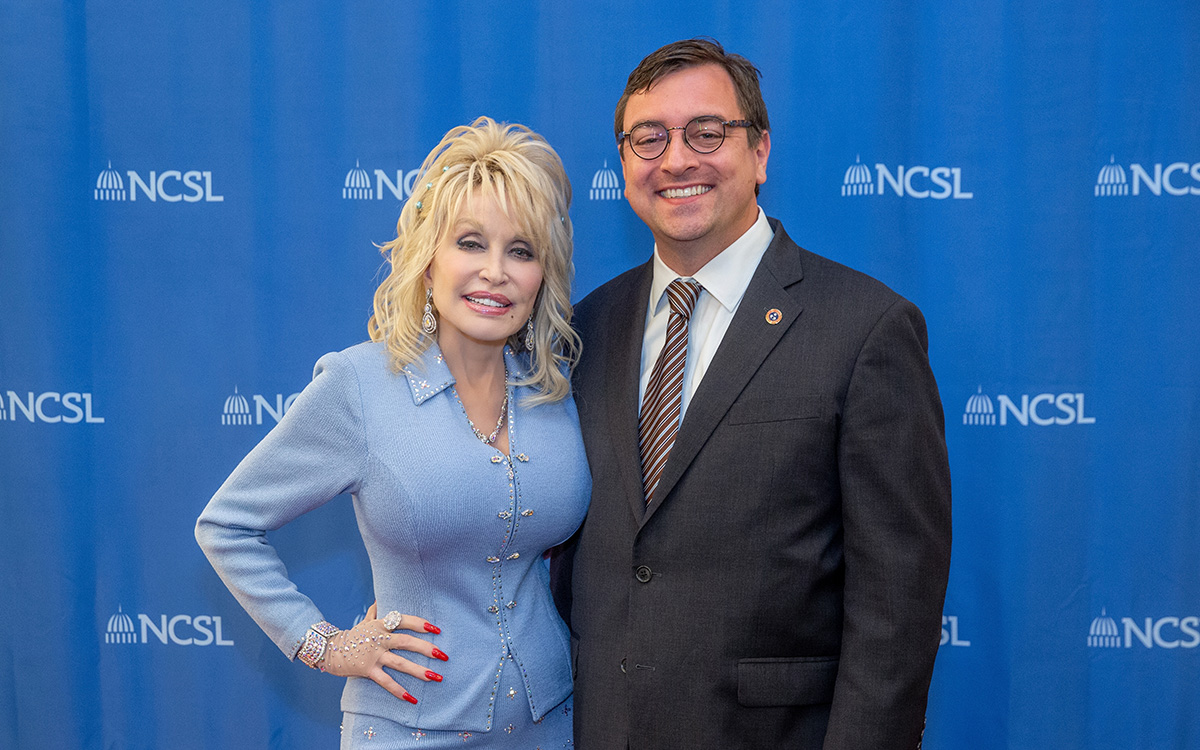 Dolly Parton, Legislator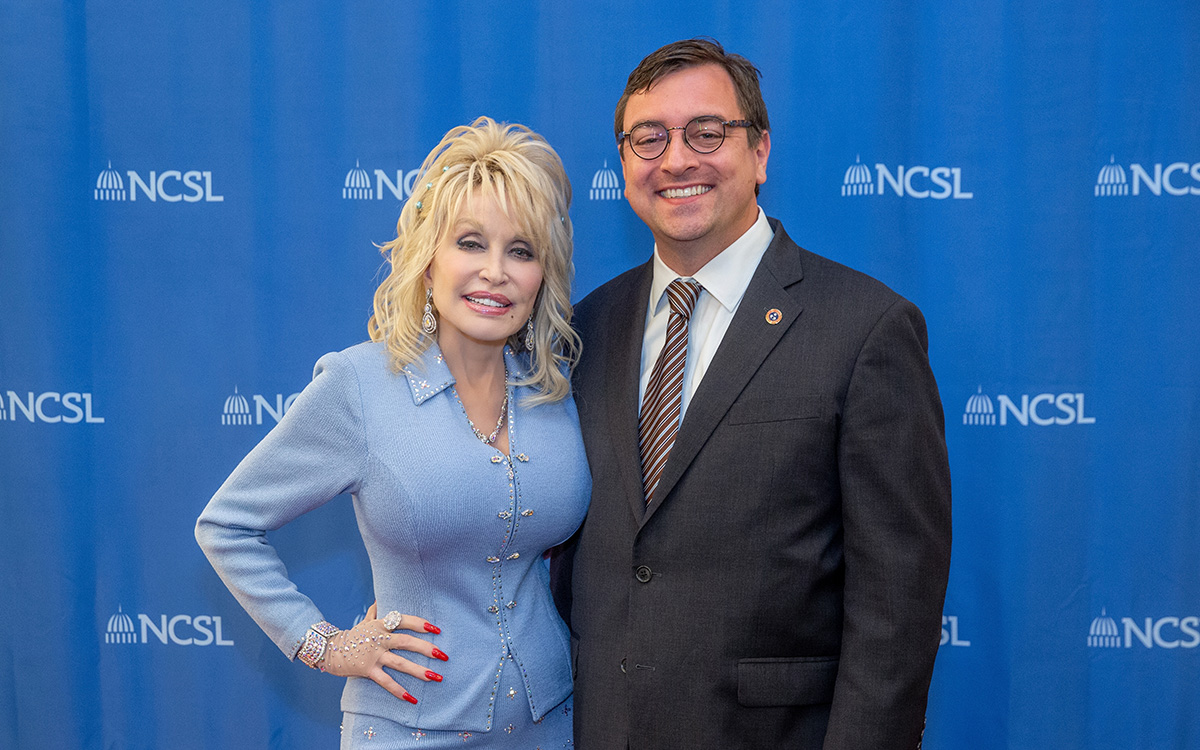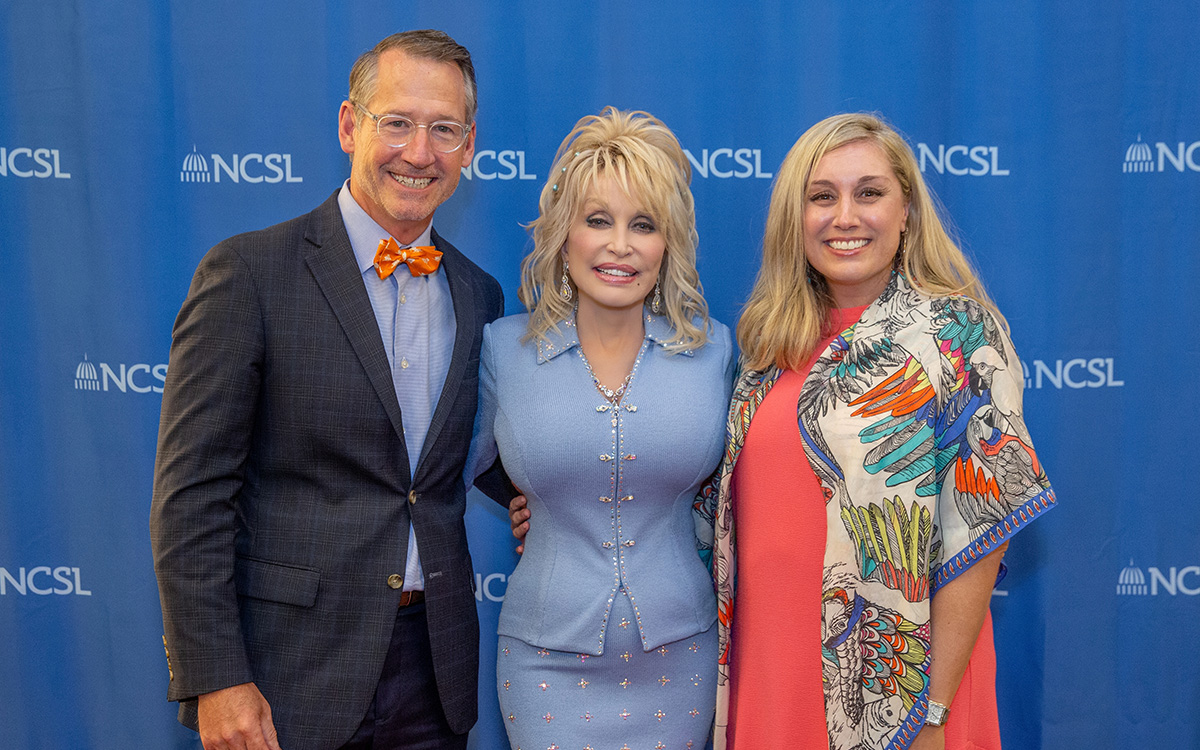 Bo Watson (Tennessee, Legislator), Dolly Parton, Nicole Watson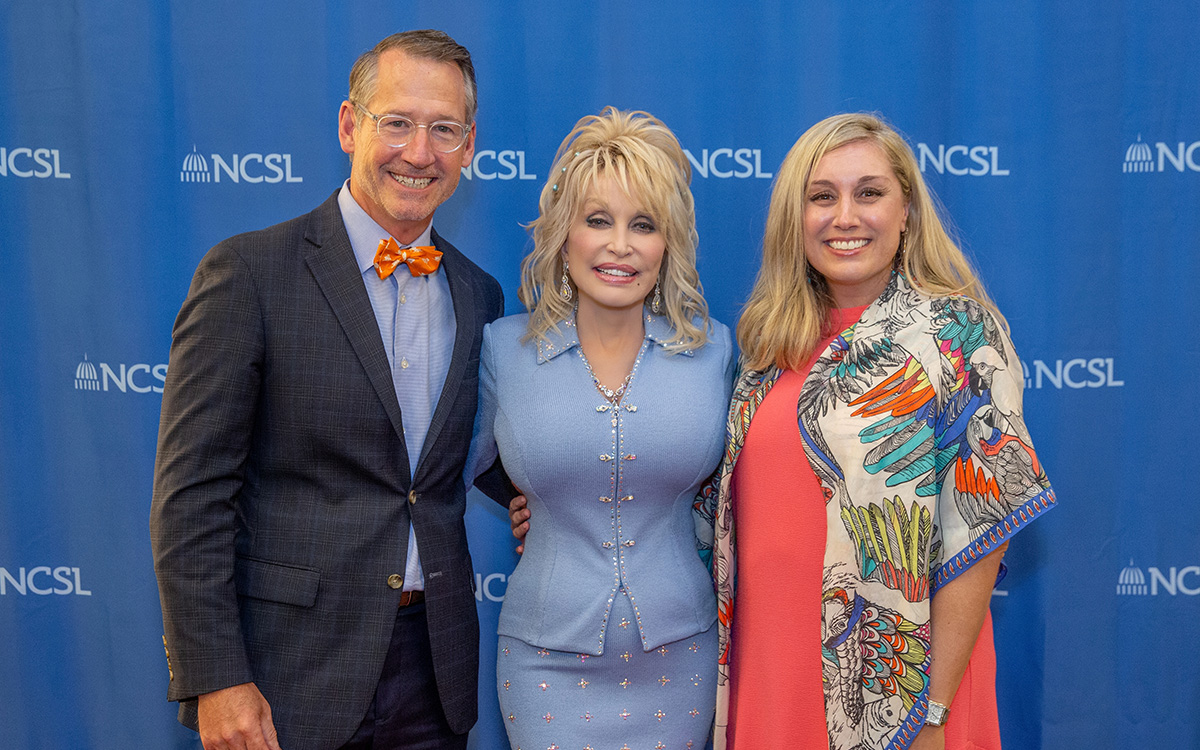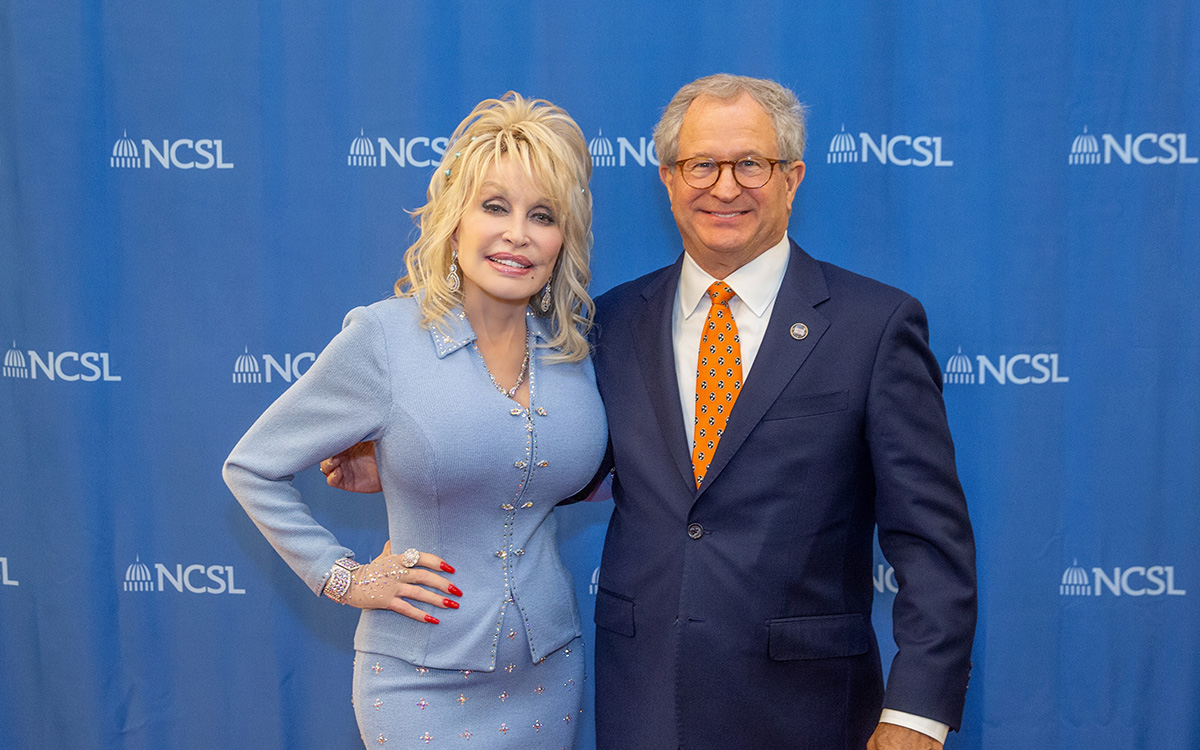 Dolly Parton, Legislator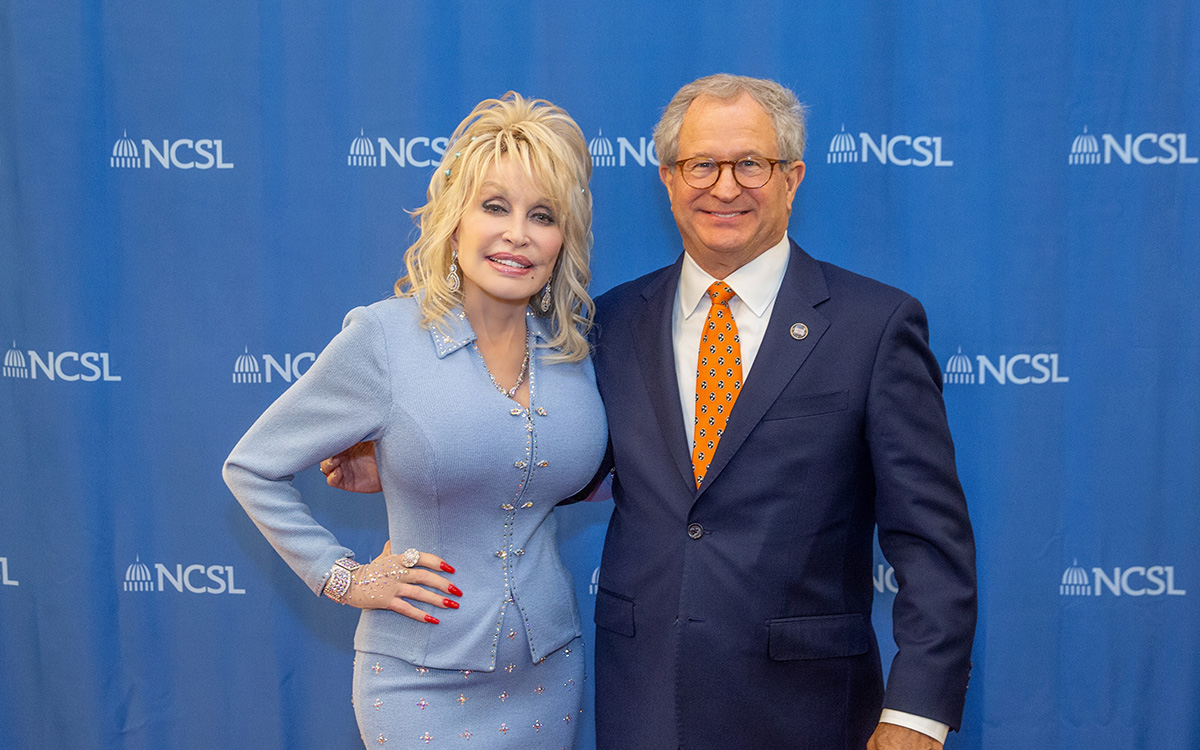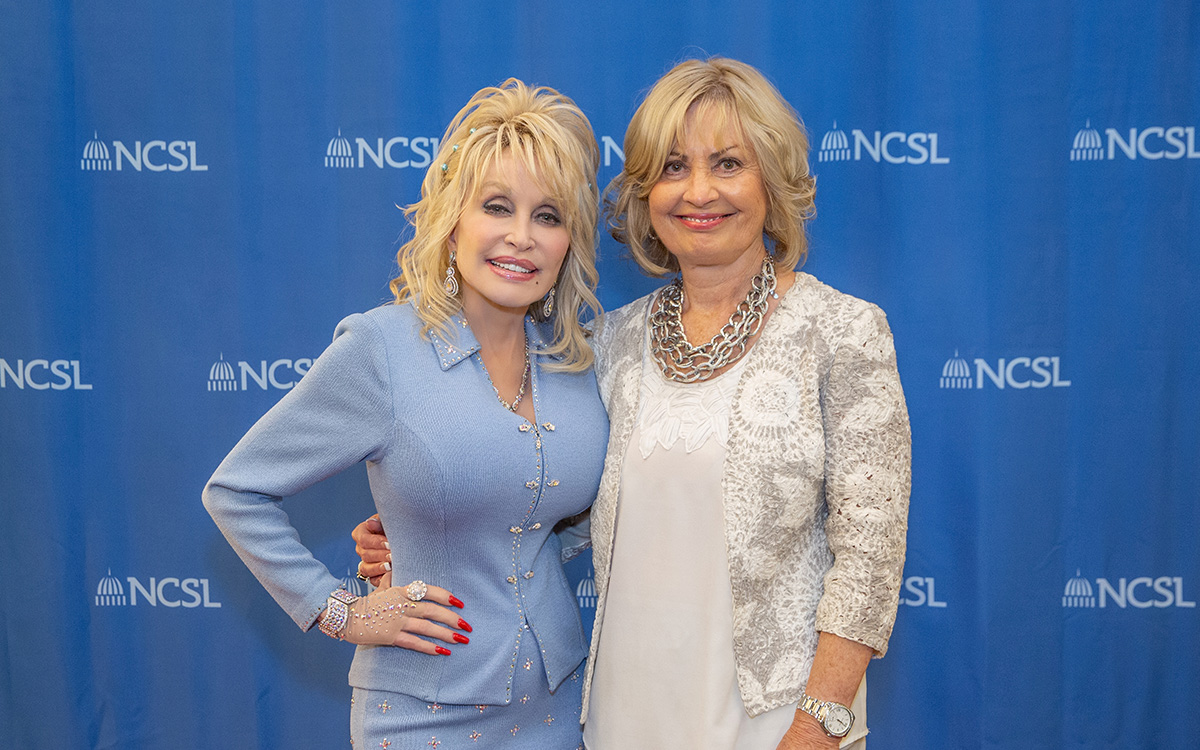 Patsy Hazlewood (Tennessee, Legislator), Dolly Parton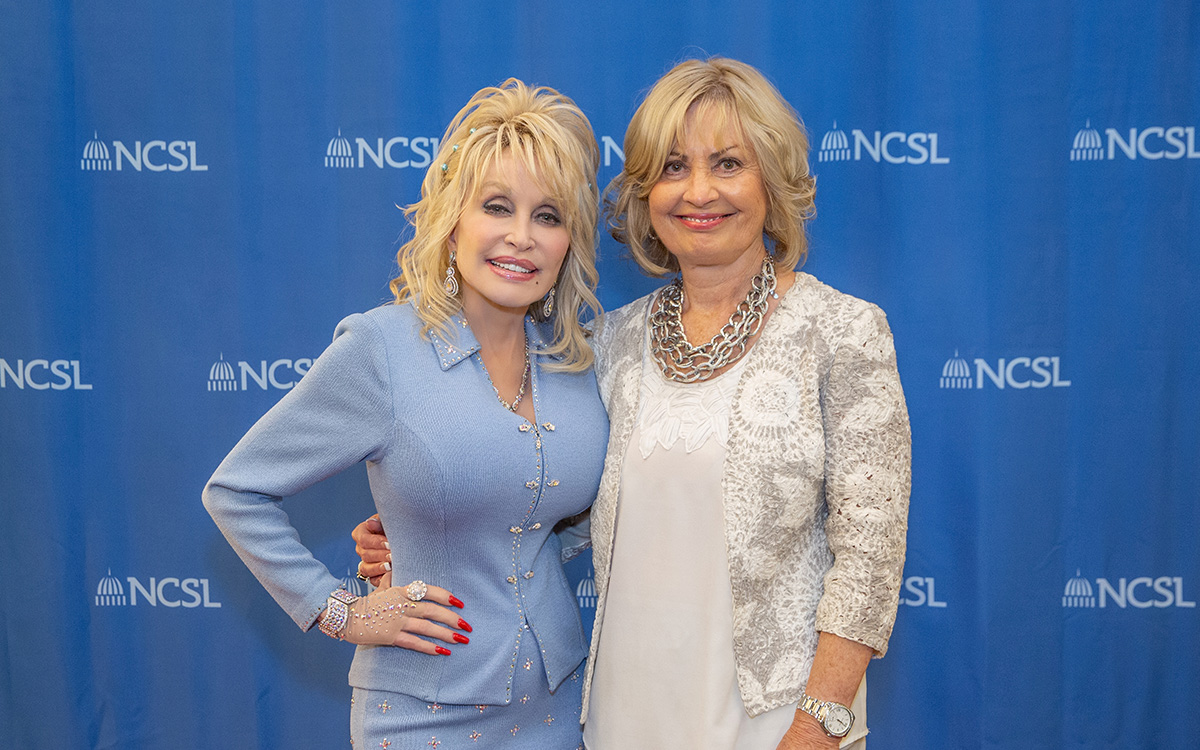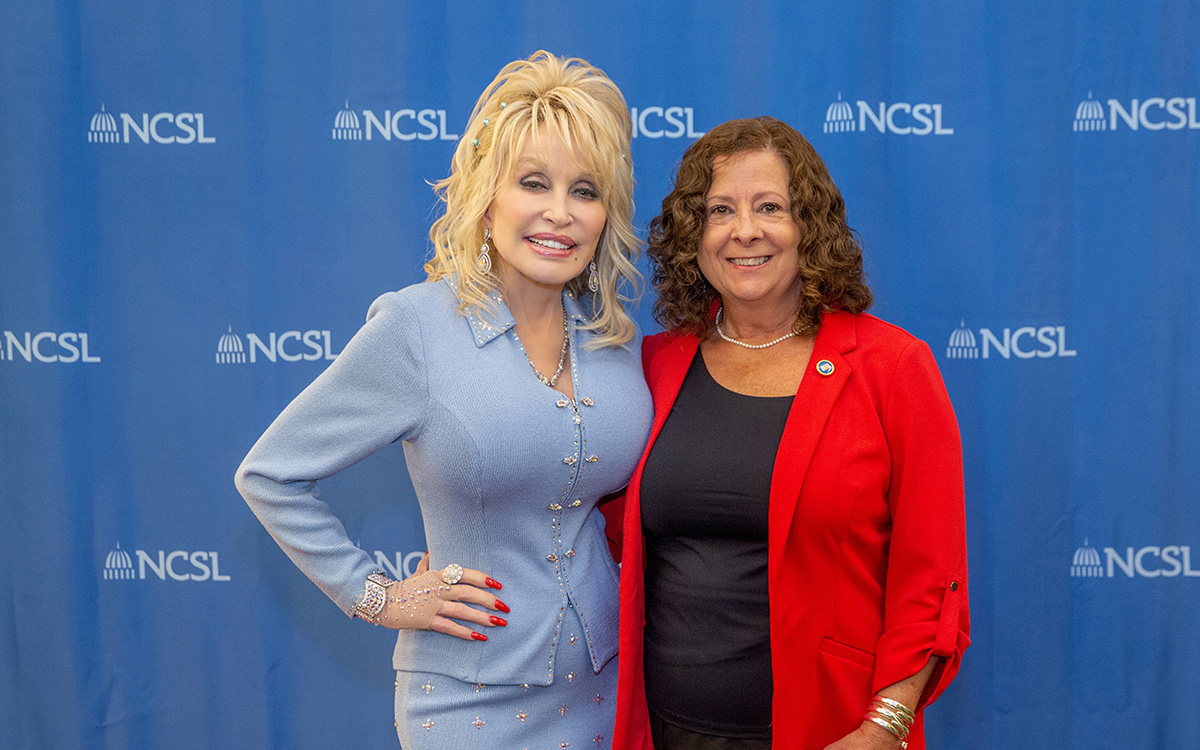 Dolly Parton, Mary Littleton (Tennessee, Legislator)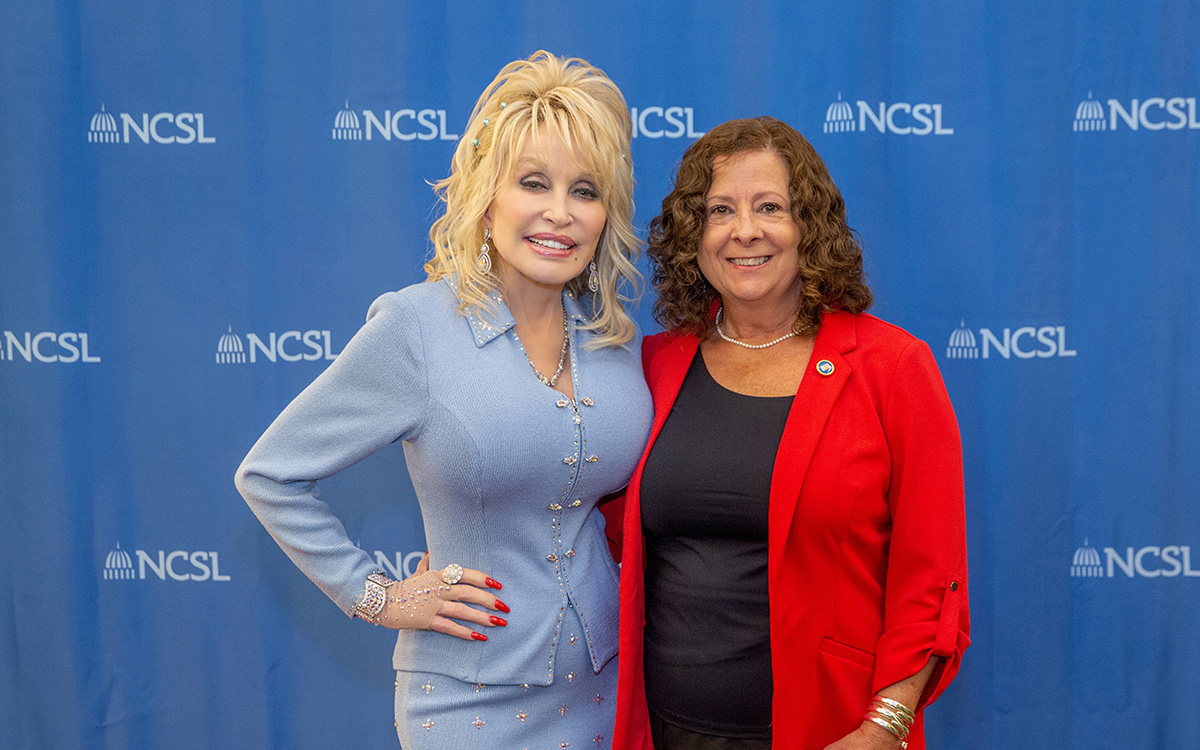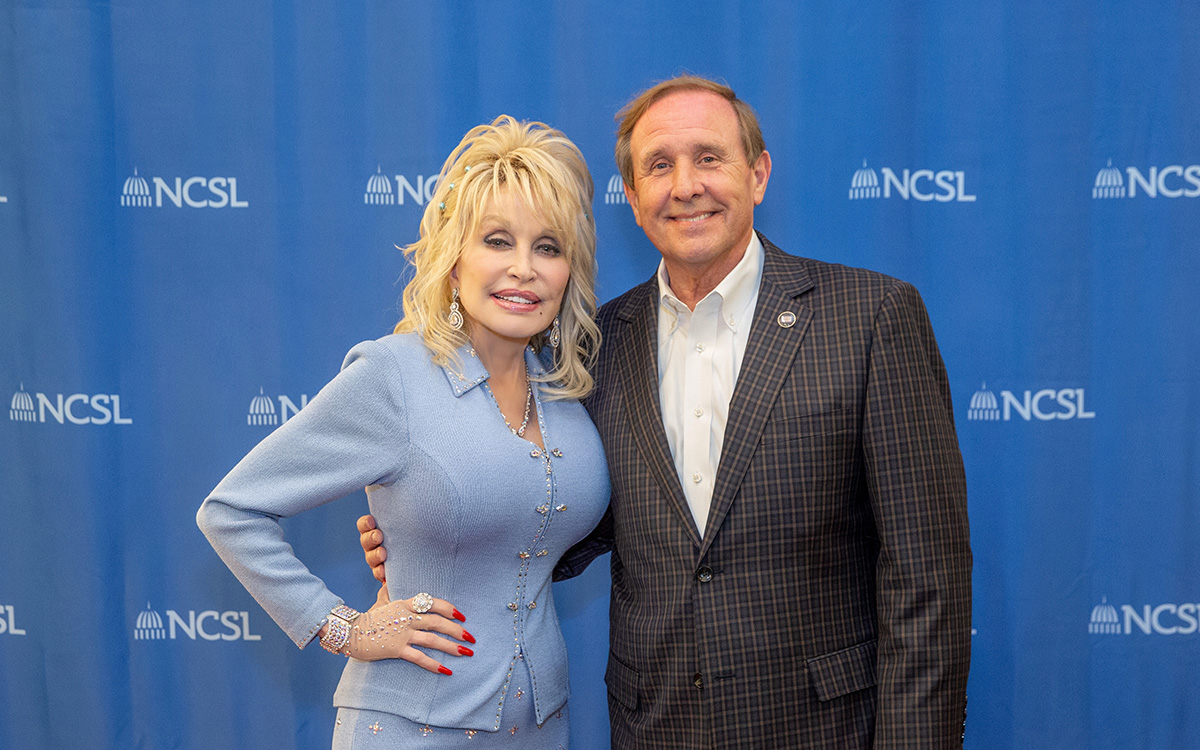 Dolly Parton, Mike Carter (Tennessee, Legislator)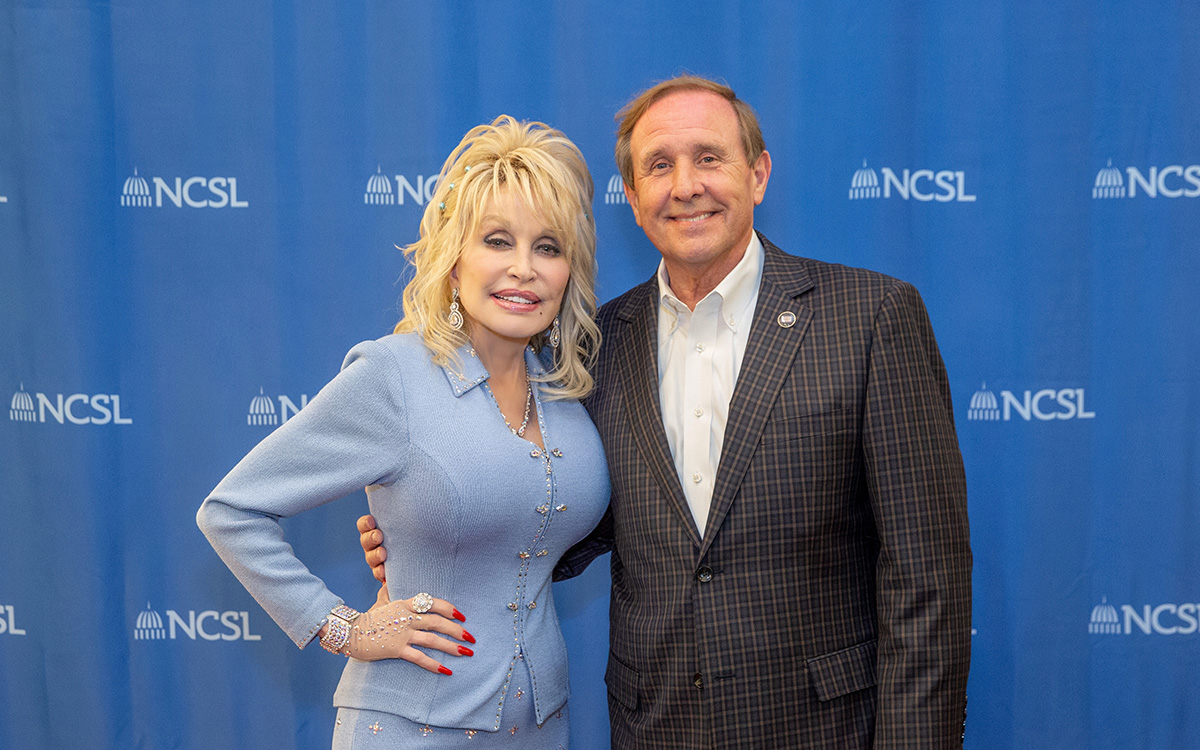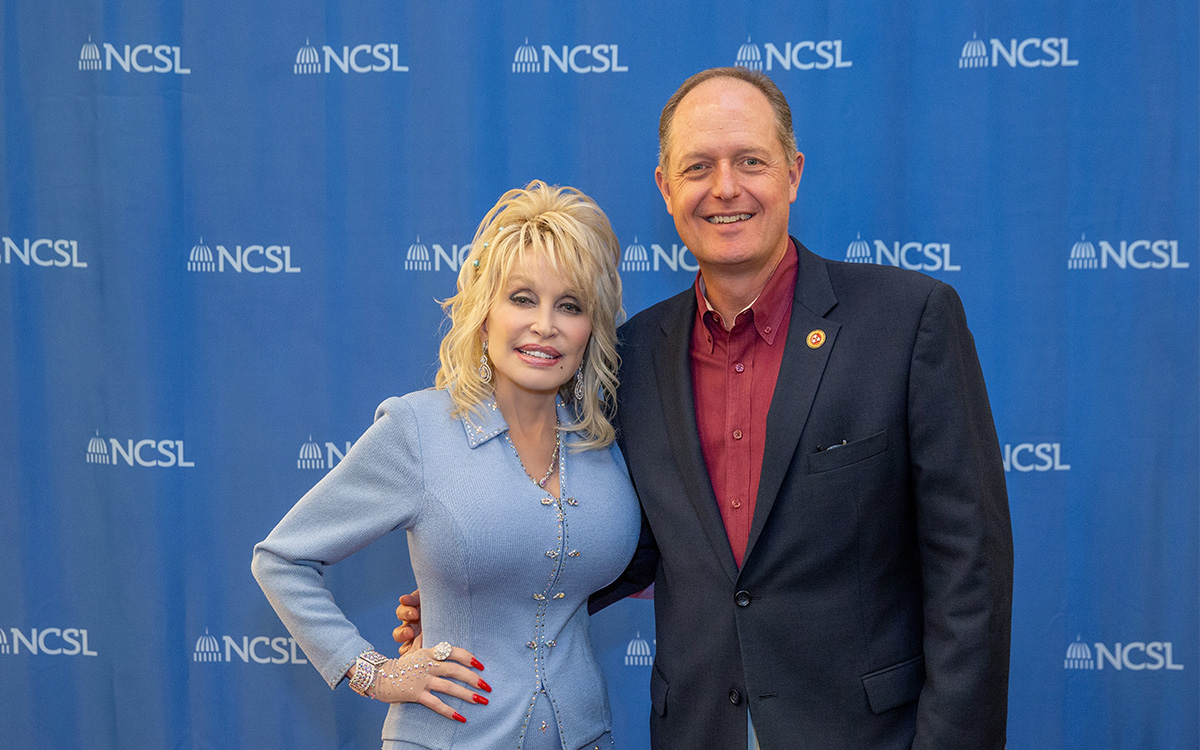 Dolly Parton, Jack Johnson (Tennessee, Legislator)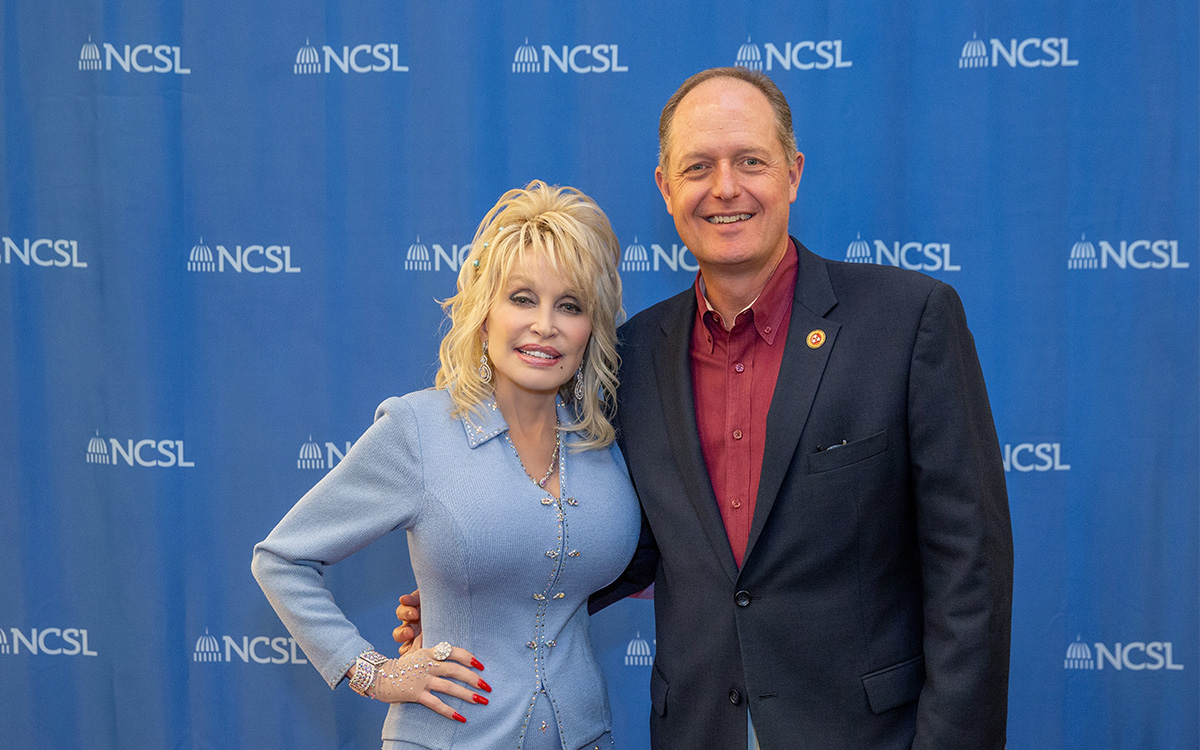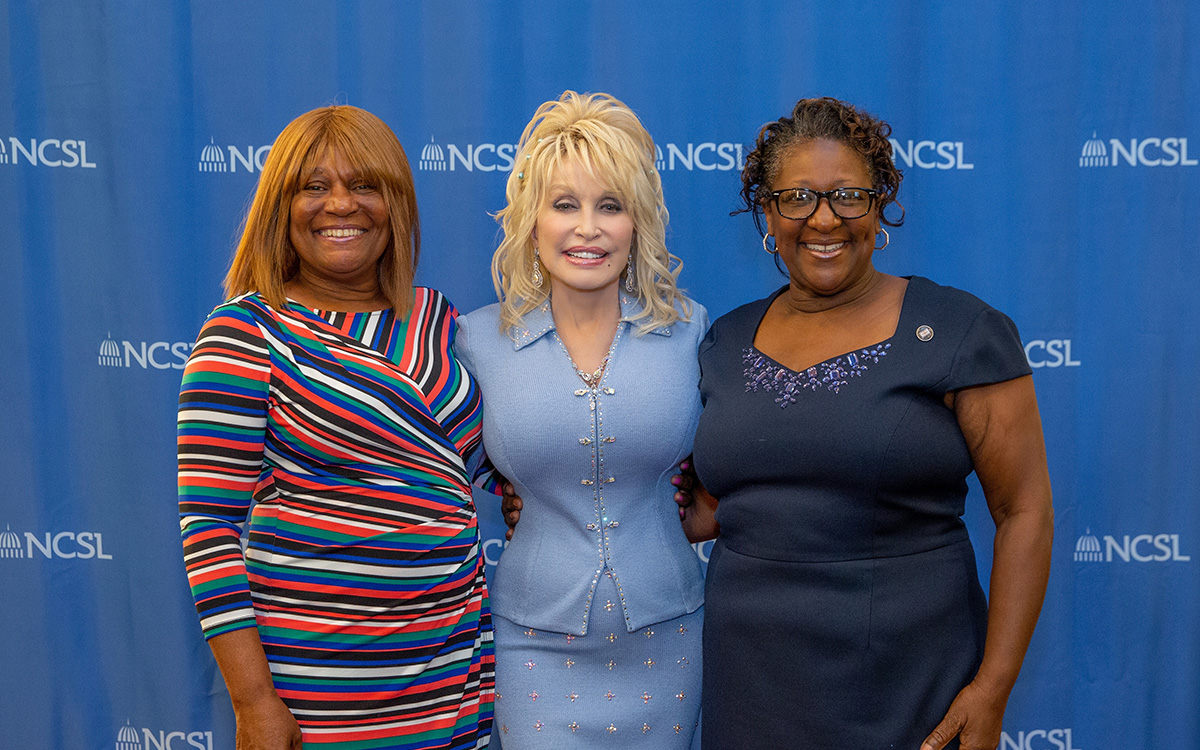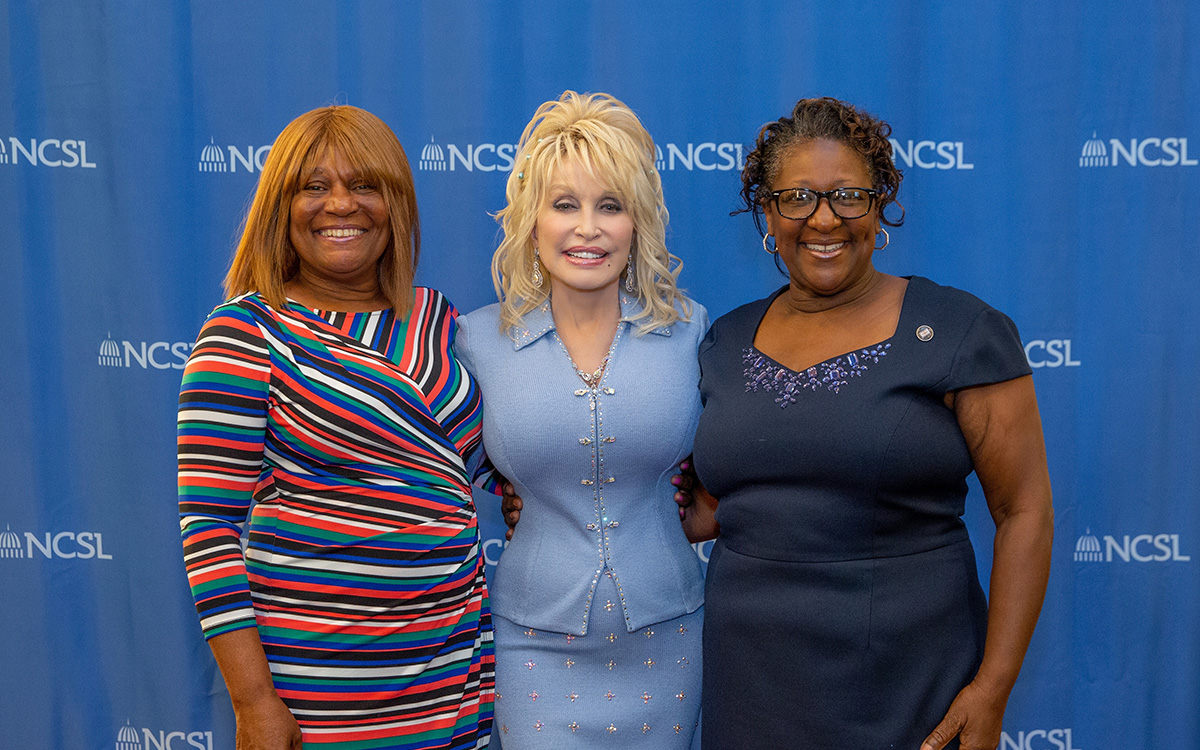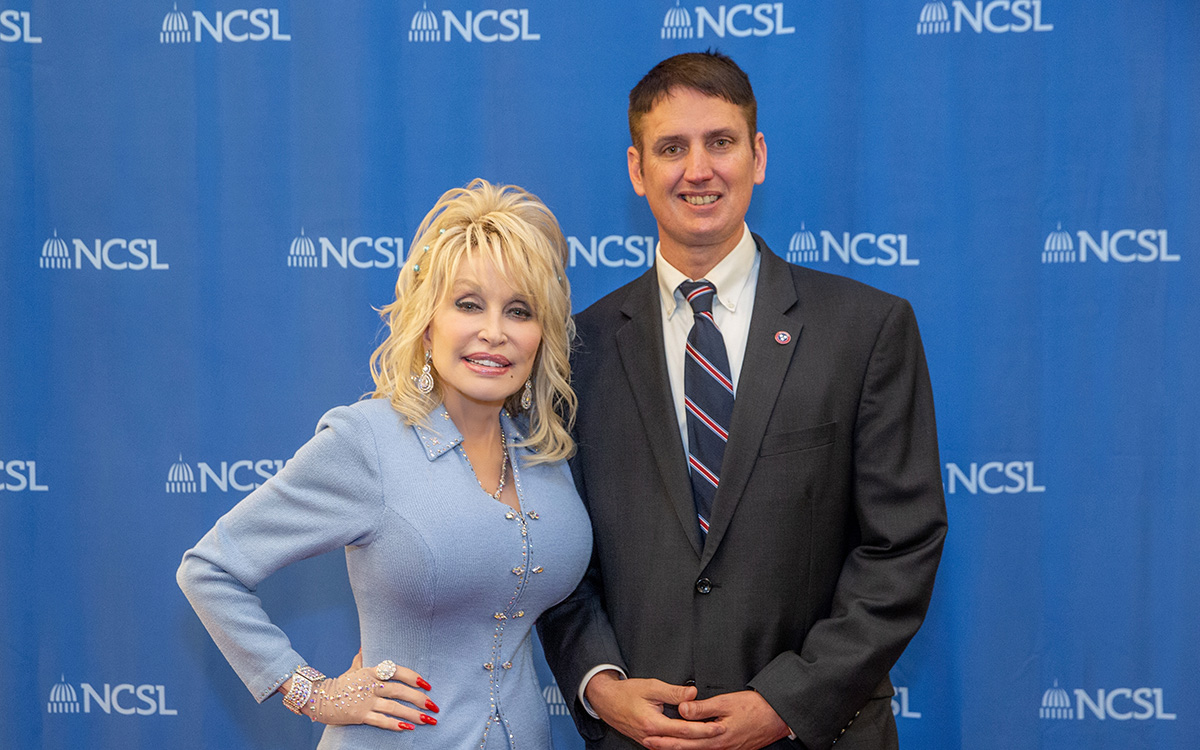 Dolly Parton, Lowell Russell (Tennessee, Legislator)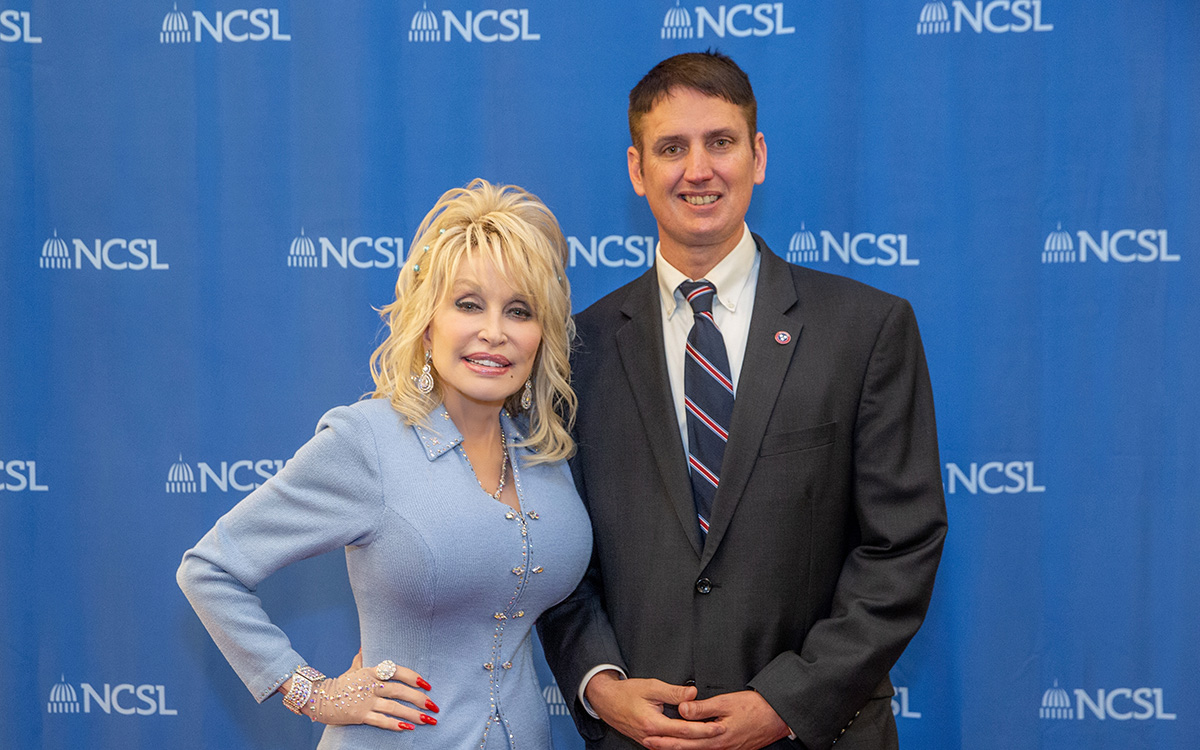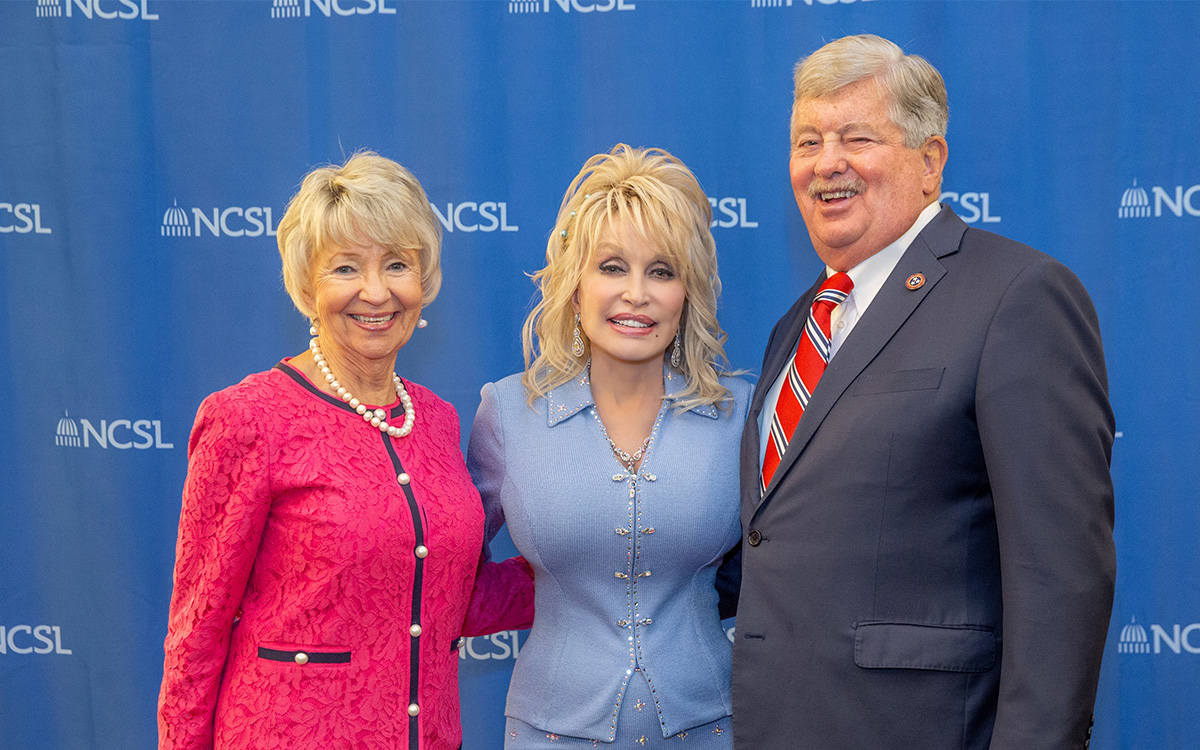 Dolly Parton, Legislators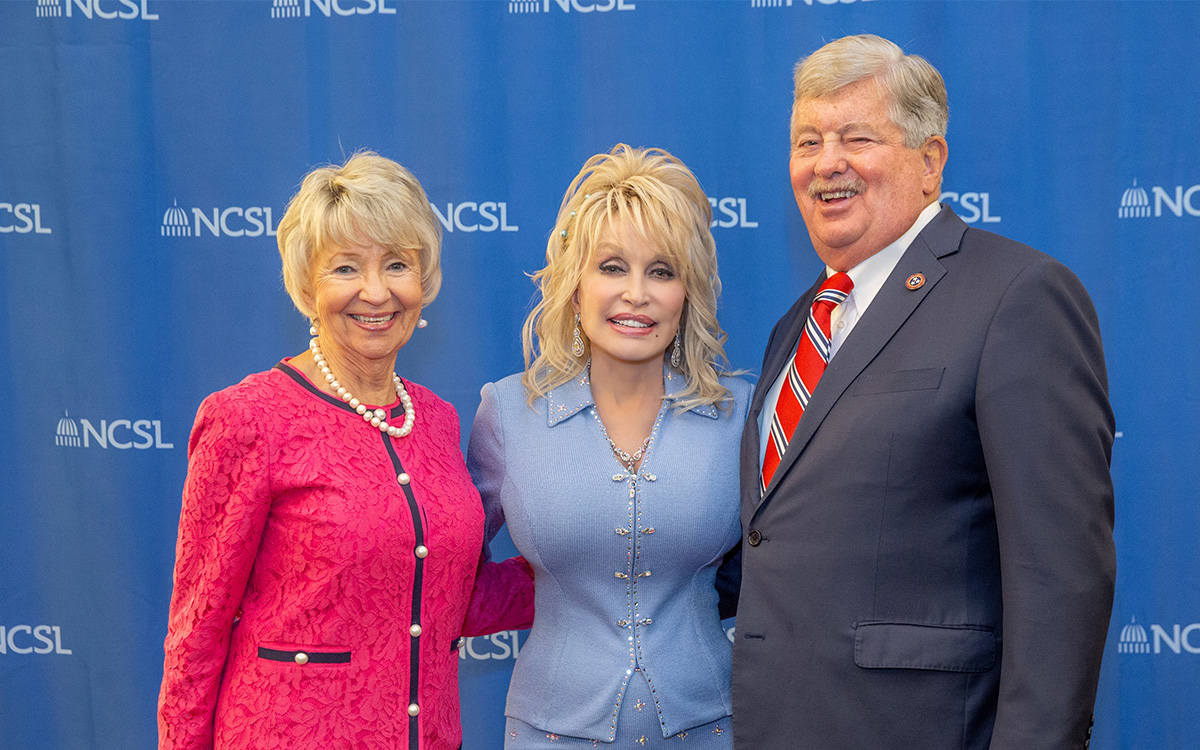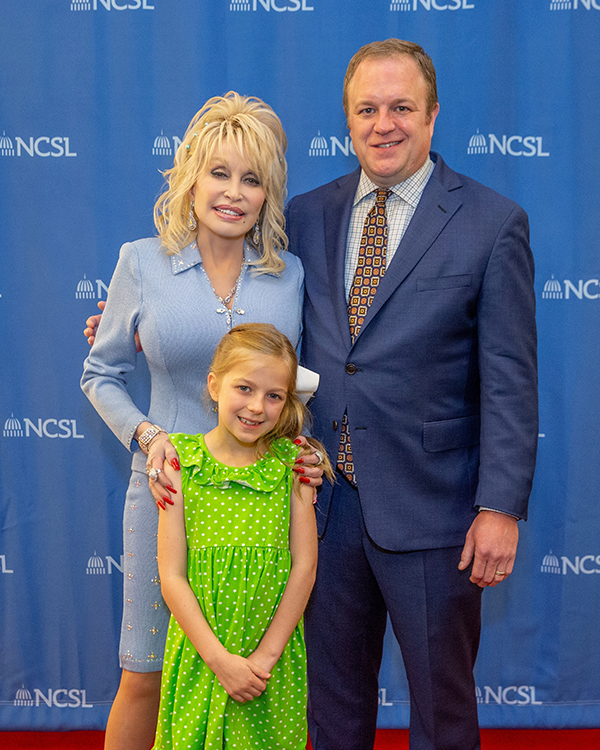 Dolly Parton, Scott W. Gilmer & Family (Tennessee, Legislative Staff)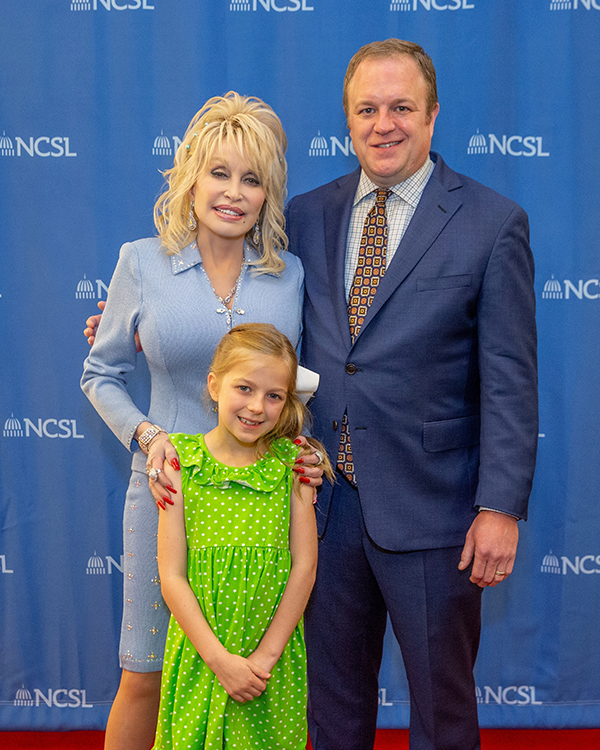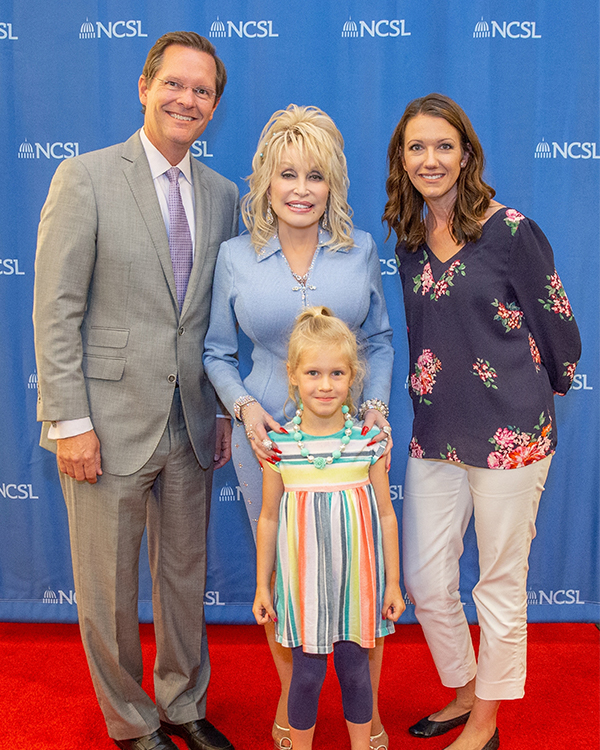 Cameron Sexton & Family (Tennessee, Legislator), Dolly Parton