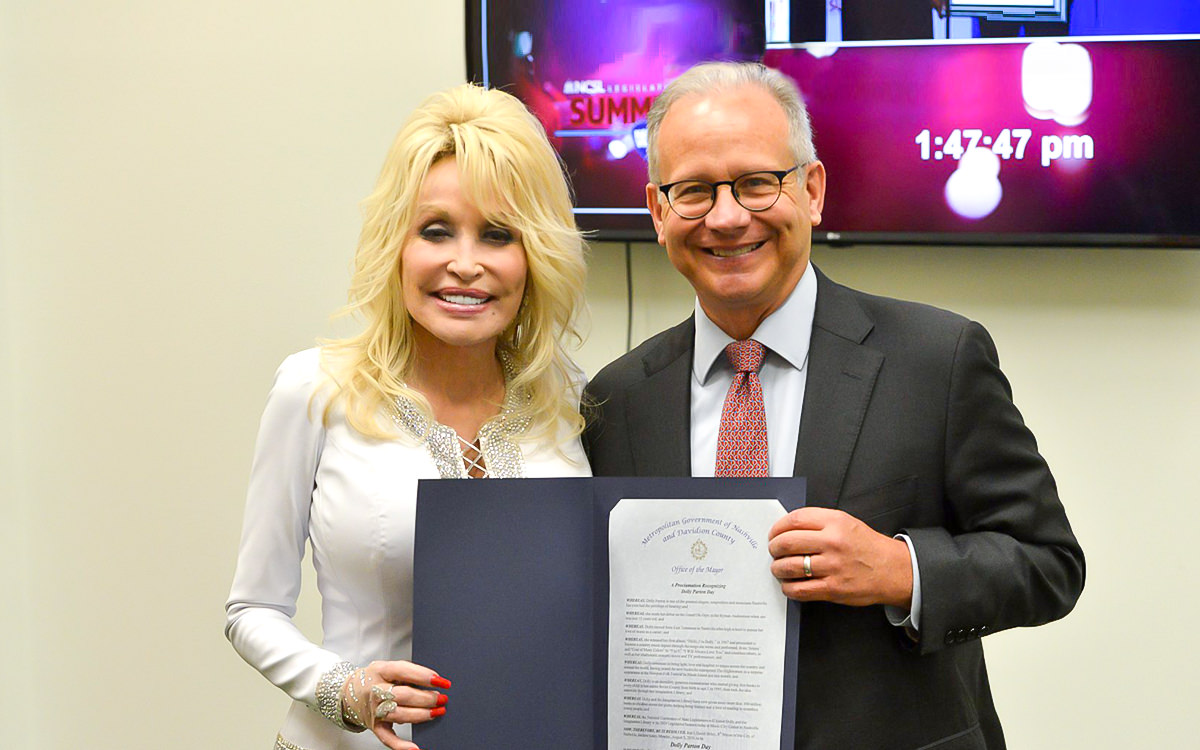 Music City

dedicates August 5th as

Dolly Parton Day

In recognition and admiration for Dolly's musical career and her generous heart, David Briley, Mayor of the City of Nashville, TN, signed a proclamation declaring August 5th, Dolly Parton Day. The proclamation states,
"We give thanks for Dolly's unparalleled career as an entertainer and philanthropist and her ability to touch millions of lives everywhere, including so many right here in Music City, with her moving music and her generous heart."
The honor acknowledges Dolly's long history in Nashville and her Tennessee roots. It notes her debut on the Grand Ole Opry stage at the Ryman Auditorium at age 13 and her bold move to Music City at age 18 right after her high school graduation.
The newly coined Dolly Parton Day not only celebrates Dolly's outstanding musical career but also places high regard for her generosity and her global non-profit book gifting program. Dolly founded her Imagination Library first in Sevier County, TN in 1995. She then made the program available for replication statewide and today, Dolly Parton's Imagination Library has gifted over 125 million free books to children around the world.
Dolly and the Imagination Library received a special honor from the National Conference of State Legislatures at its 2019 Legislative Summit held at Music City Center in Nashville, TN. At the event, Dolly served as the keynote speaker.
Pictured Above: Dolly Parton, David Briley (Mayor of the City of Nashville, TN)
Photo Courtesy of the Mayor's Office