Our Partners
It's true, our success is based on our partnerships. Joining Dolly's vision, key partners have come together with a selfless spirit and common passion to make the Imagination Library possible for millions of children. Many of these partners have traveled with us as the Imagination Library has grown from a small program serving Dolly's hometown to an internationally recognized effort that mails millions of books to children each year. Whether new or old, the Imagination Library wouldn't be possible without these committed partners. We proudly work with:
Endeavour Foundation

Endeavour Foundation supports United Way Australia to distribute Dolly Parton's Imagination Library books each month. Operating for more than 60 years in Australia, Endeavour Foundation supports people with a disability to have the choices of an ordinary life in the community. This is made possible with a wide range of services including learning and lifestyle programs, employment, accommodation and in-home support, tertiary education and vocational training. At Endeavour Foundation's mailing centre in Geebung employees with a disability enjoy knowing they can boost child literacy by packing and mailing the Dolly Parton Imagination Library books each month.
Penguin Random House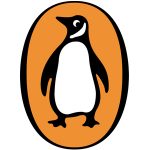 Little more than 10 years after Allen Lane published the first Penguins in the UK, the Australian company was established in a tin shed in South Melbourne, Victoria in 1946.
At
Penguin Random House
 we believe every child has the right to literacy and learning. We strongly support those charities who give disadvantaged children the opportunity of education, which they may not otherwise have.