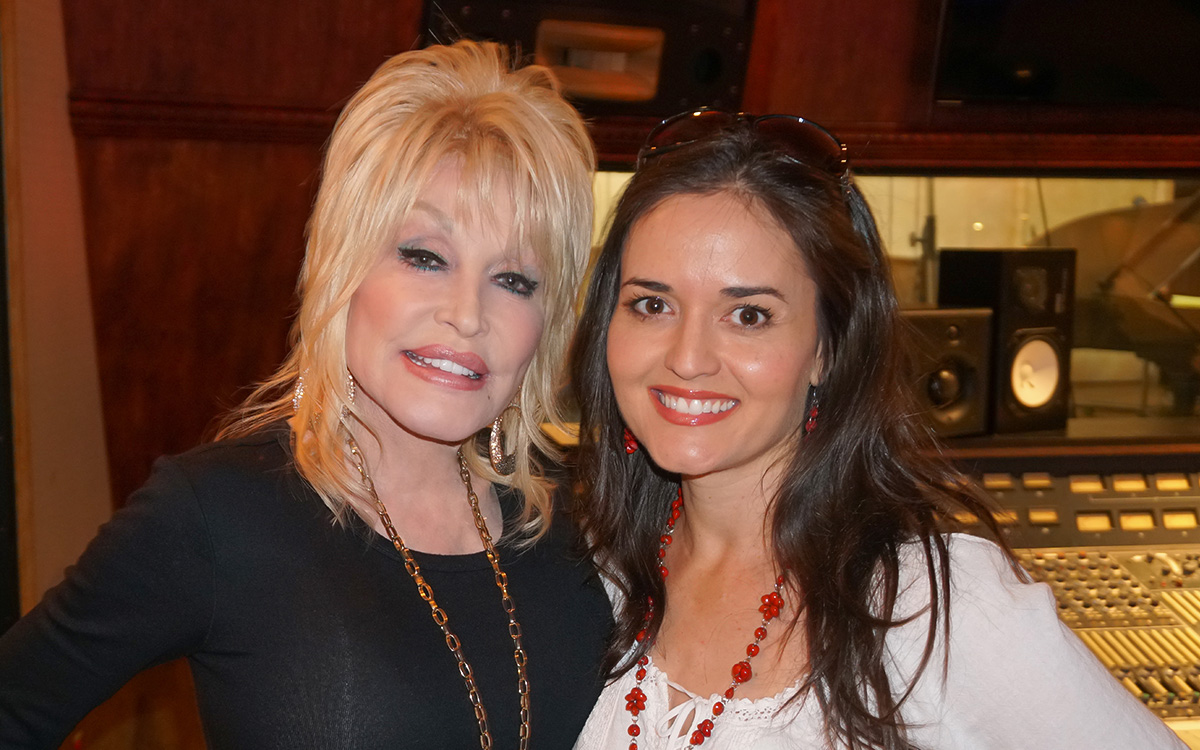 Danica McKellar 

Records Narration For Upcoming

 Imagination Library 

Documentary

Dolly is pleased to announce that Danica McKellar will narrate the upcoming documentary, "The Library that Dolly Built." The documentary, directed by Nick Geidner and written by Abby Bower, explores the journey of Dolly Parton's Imagination Library from a local program to an international partnership that has now gifted over 115 million books. Dolly said,
"I was thrilled that Danica agreed to narrate our documentary. She is the perfect person to help us tell our story. She is very talented and she has such a giving heart."
Danica is an actress, mathematics writer and education advocate. Her successful acting career includes her role as Winnie Cooper on "The Wonder Years," several notable voiceovers for animated movies and a number of well-received movies on the Hallmark Channel. Danica said,
"I've admired Dolly Parton since childhood, and even more so upon learning of her Imagination Library. I can't wait for the world to learn more about the Imagination Library through this beautiful documentary, and I couldn't be prouder to narrate it."
In addition to her acting work, McKellar has written eight books, all encouraging children, especially young girls, to have confidence and success in mathematics. Her book, "Goodnight, Numbers," is currently included in Dolly Parton's Imagination Library. 


Photo Credit: Nick Geidner
"The Library That Dolly Built"
"The Library That Dolly Built" is a feature-length documentary, covering the history, impact and future of America's largest non-governmental children's literacy program. It features the music of Dolly Parton and includes original interviews with recipients of the books, parents, policymakers, authors, program organizers, and the legend herself, Dolly Parton. With this film, we hope to celebrate one of Tennessee's greatest exports, the Imagination Library, shine a light on the importance of children's literacy and put a human face on the many people who make DPIL happen.
Land Grant Films
"The Library That Dolly Built" is being produced by Land Grant Films, a documentary production program housed in the School of Journalism and Electronic Media at the University of Tennessee. Land Grant Film's mission is to provide University of Tennessee students with real-world experience in documentary storytelling while providing local non-profit organizations with videos assets that can be used to raise awareness and funds. Land Grant Films' documentaries have been aired on Knoxville's NBC and PBS affiliates, screened in film festivals, and won numerous awards. All of our films are created by University of Tennessee students or involve students in key crew positions. The Library That Dolly Built was directed by journalism professor Nick Geidner, edited by video instructor Clinton Elmore, and crewed by 15 University of Tennessee students.