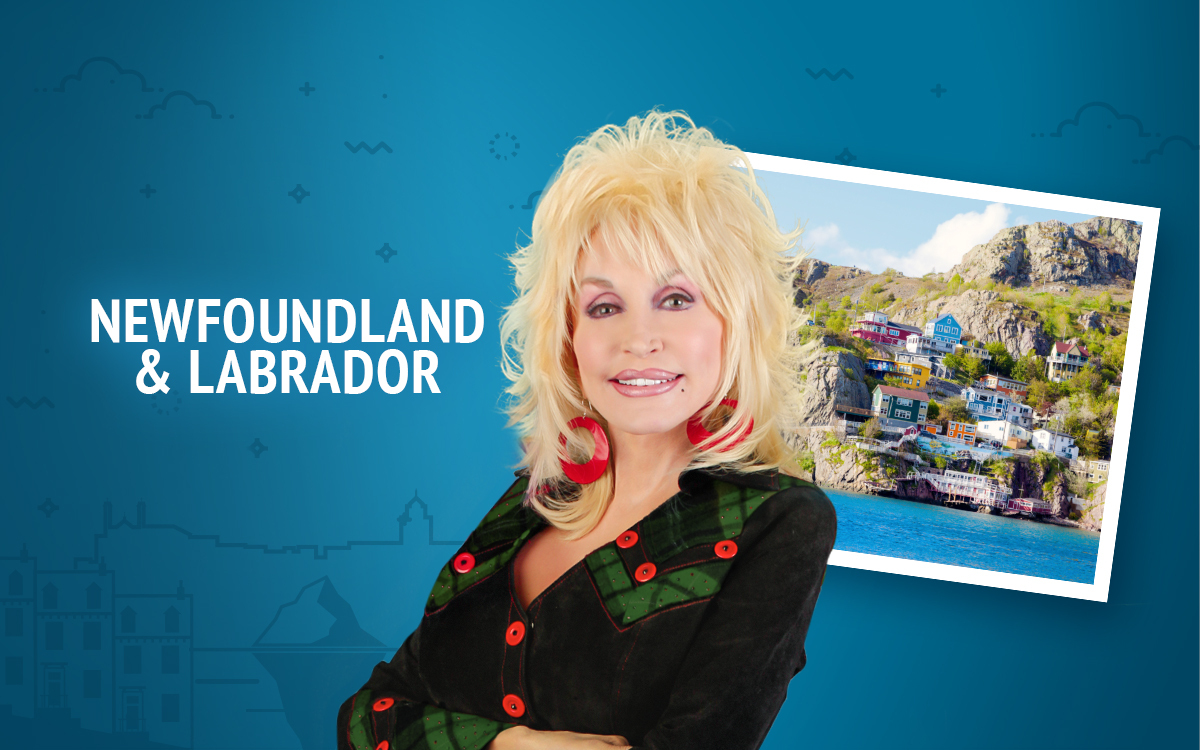 The Imagination Library

plans for a big expansion for children under 5 in Newfoundland and Labrador.

Building a foundation for learning is the most important gift we can provide our children! The Dollywood Foundation of Canada received a generous donation to expand Dolly Parton's Imagination Library program to children ages 0-5 in Newfoundland and Labrador. The donor wishes to remain anonymous but intends these funds to help start new programs over the next three years. Enrolled children receive a new, high-quality, age-appropriate book in the mail, monthly from birth until the child's fifth birthday, at no cost to families.
Dolly Parton's Imagination Library,
the flagship program of
The Dollywood Foundation of Canada,
was started by legendary singer, songwriter, businesswoman and humanitarian,
Dolly Parton.
Inspired by her father's inability to read or write, Dolly began the program in 1995 with the aim of sharing a love of reading and learning with children of all backgrounds. Through
Dolly Parton's Imagination Library,
books are mailed to children from birth to age 5, free of charge, regardless of their family's income. Since inception, the program has gifted over 174 million books to children in five countries and currently mails over 1.9 million books every month.
ora Briggs, Executive Director,
said,
"We are excited to expand the Imagination Library, which will help us get books into the homes, hands and hearts of many more children across Newfoundland and Labrador."
Get Your Community Involved
Local community champions are needed to set up partnerships throughout Newfoundland and Labrador. Local partners are the heart of the program! They promote the program online and at in-person events, fundraise, and enroll children who live within their geographical area. Partner examples include businesses, school districts, service clubs, libraries, and local foundations.
A recent affiliate in Newfoundland in the New World Island/Twillingate area is off to a great start with more than 90% of eligible children registered. According to Carolyn Clarke, Community Champion, "Start-up was smooth and easy, and children have received their first book".
"We have had so many people reach out to us to start a program in Newfoundland and Labrador over the years, Jeanne Smitiuch, Regional Director, reported. "We are so thrilled to expand in such an impactful way".
Learn More
Get your community involved and promote the program to ensure that every child is eligible to register to receive free books. Visit imaginationlibrary.com/newfoundlandlabrador/ to check availability, donate, or find out how you can get involved and Start a Program in your community!