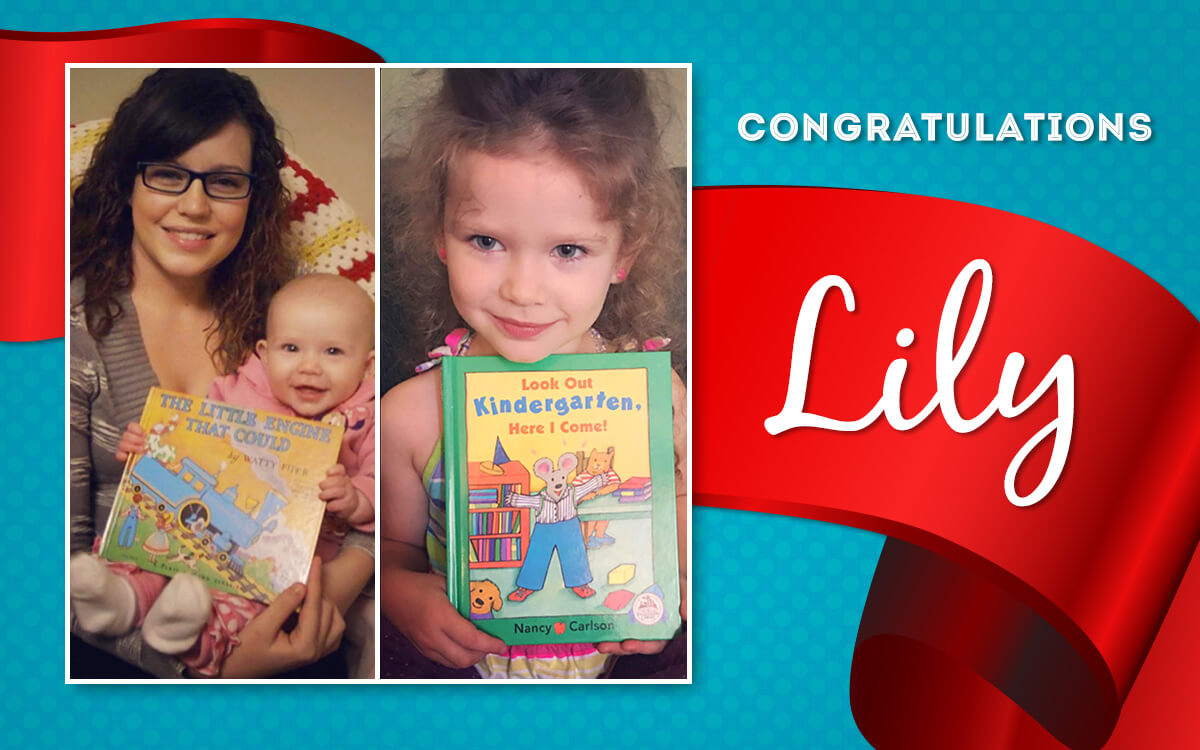 Lily

Graduated From

Dolly Parton's Imagination Library

Lily is from Brantford, Ontario and has been registered in the Imagination Library since she was a baby. We are so happy to hear that her love for books and story time has grown throughout her Imagination Library journey! Lily's Mom said,
"The books are so creative and cover such an amazing variety of topics that the kids are always learning something new. There is nothing more special than having Lily love books and story time so much…Thank you from the bottom of my heart for providing such an amazing opportunity for Lily!"
Registered children enrolled at birth will receive a total of 60 books by the time they start school. Each registered child will have books addressed specifically to them and mailed directly to their home at no cost to the family. During these formative years, they are building a wonderful personal library and developing a personal love of reading and learning.
Congratulations to Lily and her family. We wish you all the best and encourage you to Dream More, Learn More, Care More & Be More!
New to the
 Imagination Library?
You can check availability in your area to register a child, sign up to receive a notification when the Imagination Library becomes available to you or learn more about how to Start A Program in your area.