Our Partners
Together We Can Do More
It's true, our success is based on our partnerships. Joining Dolly's vision, key partners have come together with a selfless spirit and common passion to make the Imagination Library possible for millions of children. Many of these partners have traveled with us as the Imagination Library has grown from a small program serving Dolly's hometown to an internationally recognized effort that mails millions of books to children each year. Whether new or old, the Imagination Library wouldn't be possible without these committed partners.
Rotary International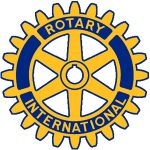 Rotary International is a worldwide organization of 1.2 million business and professional leaders that provide humanitarian services and encourages high ethical standards in all vocations.
Dolly Parton's Imagination Library is in its second three-year partnership as an official Service Partner with Rotary International, and our goal is to increase the number of local Rotary Clubs who collaborate with us to help bring the Imagination Library to their communities. Visit Rotary International online here: www.rotary.org.
United Way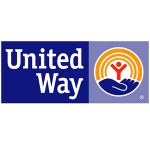 United Way works to create lasting improvements to education, income and health by addressing the underlying problems in these areas.  Since 2009, United Way Worldwide has partnered with Dolly Parton's Imagination Library to encourage local United Ways to help sponsor and support the Imagination Library in their communities.  Local United Ways often help by serving as the 501c3 for local Imagination Library programs, raising funds and encouraging other partners to contribute to cover the cost of books and mailing, promoting the program and registering local children.
Visit the United Way online here: www.unitedway.org.