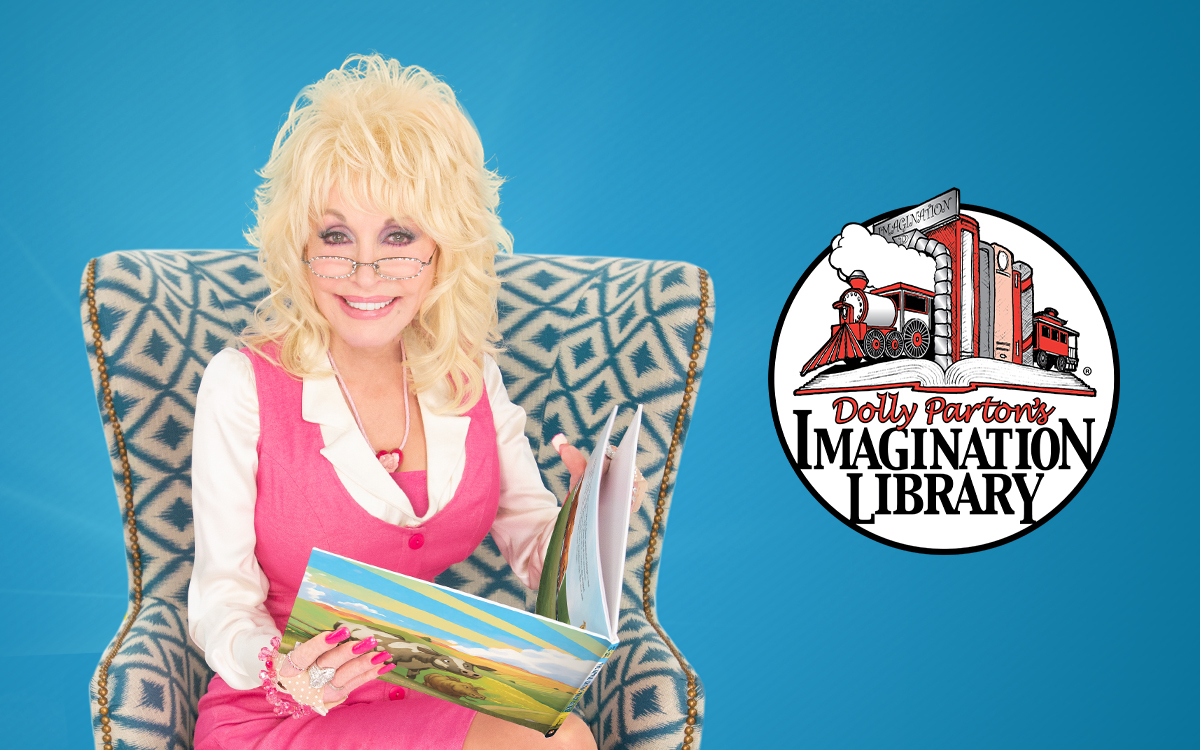 Rolling Stone highlights the work of affiliates and partners behind
Dolly Parton's Imagination Library.
Rolling Stone featured Dolly Parton's Imagination Library in an exclusive online article, giving a behind-the-scenes look at the inner workings of the program. In the article, dated March 8, 2021, Rolling Stone reveals how a core team of 15 manages to deliver books to children around the world, aided by thousands of dedicated volunteers and partners.
Along with her team at the Dollywood Foundation, Dolly Parton launched her Imagination Library in 1995 near her hometown of Sevier County, Tennessee. Inspired by her father's inability to read and write, Dolly's vision was to provide the county's preschool children and their families with the gift of a specially selected book each month, regardless of the family's income.
Global Expansion
Since launching in 1995, Dolly Parton's Imagination Library has grown into an international program spanning 5 countries. Through the hard work of the Imagination Library's partners and affiliates, more than 157 million free books have been gifted as of April 2021, with over 1.8 million children enrolled in the program across the United States, Canada, United Kingdom, Australia and the Republic of Ireland.
Rolling Stone explains that the passionate team at The Dollywood Foundation and its network of partners and affiliates have been crucial to the program's success, helping to bring Dolly's vision to fruition across the globe.
For a deeper look at the inner workings of Dolly Parton's Imagination Library, read the full article on ollingstone.com.