The Dollywood Foundation – United Kingdom
Board of Directors
Dolly Parton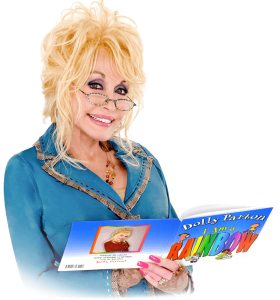 Chair
Dolly Parton is a worldwide icon with unprecedented success in music, entertainment, business and philanthropy. Including her 11 Grammy Awards, Dolly is the most honored female country performer of all time. Yet her achievements transcend her entertainment career.
One of an elite group of individuals to receive at least one nomination from all four major annual American entertainment award organizations—Emmy, GRAMMY, Oscar, and Tony—Dolly's talents have captured the hearts of generations. In 1999 Dolly was inducted as a member of the Country Music Hall of Fame. She has her own star on the Hollywood Walk of Fame and became a member of the National Academy of Popular Music Songwriters Hall of Fame in 2001.
Broadcast Music Inc. honored Dolly with their Icon Award in 2003, and in 2004 the U.S. Library of Congress presented her with their Living Legend Award for her contribution to the cultural heritage of the United States. This was followed in 2005 with the National Medal of Arts, the highest honor given by the U.S. government for excellence in the arts, before receiving the Kennedy Center Honors in 2006 for her lifetime of contributions to the arts. In 2018, Dolly received a second star on the Hollywood Walk of Fame, alongside Linda Ronstadt and Emmylou Harris in recognition of their work as a trio, and in the same year, Dolly was recognized in the Guinness World Records for holding records for the Most Decades with a Top 20 hit on Billboard's Hot Country Songs Chart and Most Hits on Billboard's Hot Country Songs Chart by a Female Artist. Most recently, Dolly was included in the TIME100, Time Magazine's List of the World's Most Influential People of 2021.
As a businesswoman, she flourishes with a talent to produce some of the nation's best family-friendly entertainment attractions including Dollywood, DreamMore Resort, Dolly Parton's Stampede and Pirates Voyage Dinner & Show.
In 1995, Dolly launched an exciting new effort, Dolly Parton's Imagination Library, to benefit the children of her home county in East Tennessee, USA. Inspired by her father, Dolly's vision was to foster a love of reading among her county's preschool children and their families.
Dolly's dream grew year by year and country by country, and today her specially selected, age-appropriate books reach unprecedented numbers of children from birth to age five around the world.
Ted Miller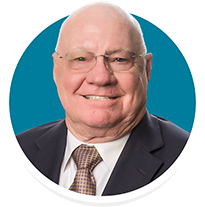 Vice Chair
Ted leads Dolly Parton Productions and represents Dolly in her various business interests across the country. Ted forged the partnership which created Dollywood in 1986.
Ruth Barker
Secretary
Head of News Desk, Post Office.