The Dollywood Foundation

– United States
Board of Directors
Dolly Parton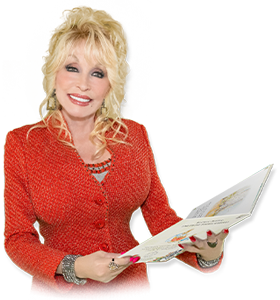 Chairperson
Dolly Parton is a worldwide icon with unprecedented success in music, entertainment, business and philanthropy. Including her eight Grammy Awards, Dolly is the most honored female country performer of all time. Yet her achievements transcend her entertainment career.
In 1999 Dolly was inducted as a member of the Country Music Hall of Fame. She has her own star on the Hollywood Walk of Fame and became a member of the National Academy of Popular Music Songwriters Hall of Fame in 2001. Broadcast Music Inc. honored her with their Icon Award in 2003, and in 2004 the U.S. Library of Congress presented her with their Living Legend Award for her contribution to the cultural heritage of the United States. This was followed in 2005 with the National Medal of Arts, the highest honor given by the U.S. government for excellence in the arts.
As a businesswoman, she flourishes with a talent to produce some of the nation's best family-friendly entertainment attractions including Dollywood, DreamMore Resort, Dolly Parton's Stampede, Pirates Voyage and Smoky Mountain Adventures.
In 1995, Dolly launched an exciting new effort, Dolly Parton's Imagination Library, to benefit the children of her home county in East Tennessee, USA. Inspired by her father, Dolly's vision was to foster a love of reading among her county's preschool children and their families.
Dolly's dream grew year by year and country by country and today her specially selected, age-appropriate books reach unprecedented numbers of children from birth to age five around the world.
Ted Miller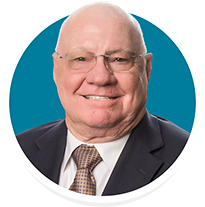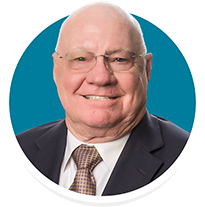 Vice Chairperson
Ted leads Dolly Parton Productions and represents Dolly in her various business interests across the country. Ted forged the partnership which created Dollywood in 1986.
Jeff Conyers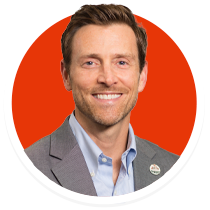 President
Jeff joined the Foundation in 2011 and leads the efforts to fulfill its global mission. Jeff is a member of the Board of Directors and is responsible for all aspects of the Foundation's planning, strategy, finance and team.
Eugene Naughton
Charles Kite
Secretary
Charles Kite is an attorney residing in Knoxville, TN. He holds a law degree from the  University of Tennessee, College of Law. Charles has practiced law for over 40 years and has served as  General Counsel for the  Dollywood Company.
Edna Rogers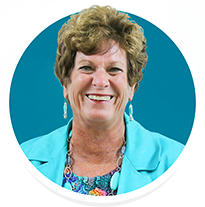 A founding member of the board, Edna was Tennessee's Teacher of the Year in 1989 and an inductee to the National Teachers Hall of Fame. She is an active member of the National State Teachers of the Year organization and leads the annual selection of process for the Chasing Rainbows Award. This award is presented each year by Dolly to a teacher who has overcome daunting obstacles to inspire students and change lives.
Rachel Parton George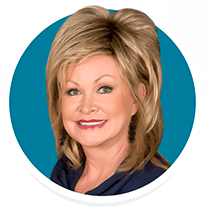 Rachel Parton George has played a variety of roles in not only the Parton family, but also in Dolly Parton's various businesses. She is a key representative of Dolly and the family in personal as well as business matters.
Andrew Wexler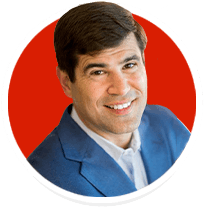 Since 2015, Andrew Wexler has served as the CEO of Herschend Enterprises, a privately owned themed-entertainment company that operates several theme parks and tourist attractions within the United States. He was CFO of Herschend Enterprises from 2007-2014 and has a background in business finance.
Crissy Haslam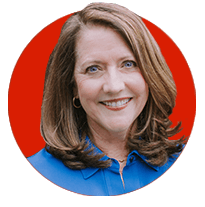 Crissy Haslam is the former First Lady of Tennessee from 2011-2019, focusing much of her work across the state on family engagement and literacy. She has been a leading voice for Tennessee's statewide Imagination Library effort as well as a champion of a number of causes supporting children and families.
Joel Manby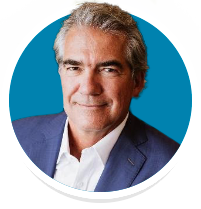 Vice President
Drawing on his 25+ years of experience as CEO of major corporations in multiple industries, Mr. Manby assists CEOs and boards in transforming their organization's business performance and culture through a set of proven processes and tools.
Byron Trauger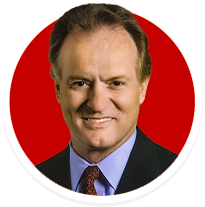 Nashville attorney and founding partner of Trauger & Tuke law firm. Trauger's practice is concentrated in health care, complex civil litigation, general business matters and regulatory agency work. For nearly a decade, Trauger chaired the Board of Trustees of Martin Methodist College, served on numerous boards and currently serves on the executive committee of the Nashville Public Education Foundation. He graduated from Yale Law School in 1977 where he was the Associate Editor of the Yale Review of Law and Social Action. He served as an Assistant United States Attorney for the Eastern District of Tennessee after which he practiced for two years with the Boston, Massachusetts firm of Bingham, Dana & Gould and then returned to Tennessee in 1983 to form his firm.